Facing Palm Sunday With Dread and Joyful Anticipation
---
A Busy Catholic Worries If He Is Ready For Holy Week
In a crazy world, a holy time like Lent can zip by like the rest of the year. Author Alex Basile ponders if he is ready for the most sacred time in the Liturgical Year.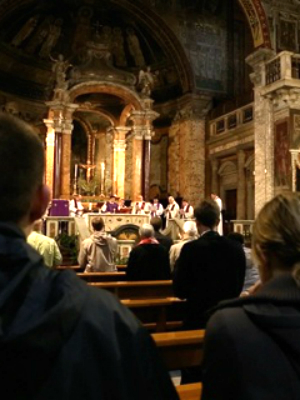 Author Alex Basile serves at the Religion Department Chair at Kellenberg Memorial High School in Uniondale, NY. He has published nine books with Saint Pauls/Alba House. www.alexbasile.net
Each year I arrive at the doorstep of Palm Sunday with the same old feeling. I ask myself if this Lenten season was as productive as I had hoped it would be.
For teachers, March is a long, hectic month. Add playing in an Irish band and things go from bad to worse. I evaluate my spiritual life and realize I could have done more to shake the mediocrity off of my weary soul.
I stand in front of students everyday and preach about conversion. When I stare in the mirror, I contemplate if the man looking back at me has actually carried out any of the promises made on Ash Wednesday.
"This Lent went way to quickly," I mutter. "Sure, I rattled off a few extra prayers here and there," I rationalize. But did I actually change? Do the people in my life know how much I love them? Are there lonely individuals who need my care and attention? I have some difficult questions to answer.    
The penultimate week of Lent presents us with time to pause and reflect before the culmination of Holy Week.  
Can I be more like the One who gives me everything? Can I walk in his shoes next week and adopt his attitude for tomorrow and possibly for the rest of my life?
As we partake in the mystery of Holy Week, we should ask ourselves the hard questions and be honest with our responses. Use this Palm Sunday and the holiest week of the year to praise the King with all your might.
There will be moments when we, like the apostles, will be tempted to scatter and abandon Him because he demands too much from us. Run to Jesus and stay by His side. It is not too late to initiate real change!
---
Copyright 2019 - Distributed by THE CALIFORNIA NETWORK
---
---
---
More Lent & Easter
'So it is written that the Christ would suffer and on the third day rise from the dead'
Easter / Lent News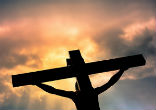 Chocolate bunnies and marshmallow Peeps have graced the shelves of U.S. stores for weeks in anticipation of Easter, but now that the actual ... continue reading
---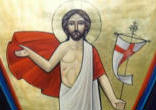 Easter is more than a Day, it is a Way; A Way of living our lives differently now in Him. We are invited to do that by living them in His ... continue reading
---
---

The Easter Bunny is a symbol of Easter that is popular in western culture, especially with children. According to folklore, the Easter ... continue reading
---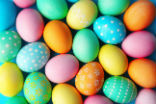 Easter eggs are a traditional part of modern Easter celebrations, but their origins are shrouded in history, raising questions about their ... continue reading
---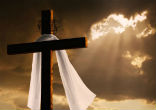 This Easter, make sure to take a moment with your family to thank Jesus for his amazing sacrifice. LOS ANGELES, CA (Catholic Online) - Turn ... continue reading
---