Reflection on the Catholic Catechism: God Comes to Us
---
God has willed to reveal himself and give himself to man
Jesus is God's final word, the end of divine Revelation. There will never be a new public revelation until our Lord Jesus Christ comes again at the end of time. Yet it remains for Christians to gradually grasp its full significance over the course of the centuries.
KNOXVILLE, TN (Catholic Online) - We have seen how man can know God with certainty through natural reason. However, there is another order of knowledge, the order of divine Revelation. In this article, we will take a look at God's Revelation to us.
God has willed to reveal himself and give himself to man. According to the Catechism of the Catholic Church (CCC), the purpose of this utterly free act of loving goodness toward man is as follows:
"God, who 'dwells in unapproachable light,' wants to communicate his own divine life to the men he freely created, in order to adopt them as his sons in his only-begotten Son. By revealing himself God wishes to make them capable of responding to him, and of knowing him, and of loving him far beyond their own natural capacity" (CCC #52).
God communicates his plan of Revelation to man gradually over time. He reveals himself in stages through his words and his deeds. These stages began with our first parents, Adam and Eve, and end with "the person and mission of the incarnate Word, Jesus Christ" (CCC #53).
God revealed himself to our first parents from the very beginning of creation by establishing a covenant with them. Covenant making is closely associated with divine Revelation and its stages.
On the seventh day God finished the work of creation and he rested (Gn 2:2). God created the world in six days for the sake of the seventh. The Hebrew word for the number "7" is Sheba. It also means to seven oneself. To seven oneself means to make a covenant.
A covenant is an exchange of persons--the union of persons in a family bond. God created man in order to enter into a union with him and for man to rest in God for eternity. However, only that which is holy can be united with God and rest in him. So God made man holy, and he did it by entering into a covenant with man on the seventh day.
As representatives of humanity, God "invited [Adam and Eve] to intimate communion with himself and clothed them with resplendent grace and justice . . ." (CCC #54). God stamped the capacity for intimate communion onto Adam and Eve's bodies by creating them male and female and by calling them to become one body (Gn 2:24), thus making marital union a sign of the first covenant between God and man.
In the first stage of Revelation, God revealed himself as a God of relationship. However, our first parents broke the covenant; thereby, severing intimate communion with God. In response, he promised to redeem the human race. Thus began the drama of salvation history and God's plan to reveal himself to man and gather together his wayward children in carefully orchestrated stages.
The Catechism points out two events that characterize the second stage of Revelation: the flood and the tower of Babel. In the story of the flood, we see that man has continued on his path of rebellion against God and shattered the unity of humanity by sin.  
"When God saw how corrupt the earth had become, . . . God said to Noah, . . . I am going to destroy them with the earth" (Gn 6:12-13). Then he told Noah to build the ark and populate it with two of every kind of creature in preparation of a great flood. After the flood, God established a covenant with Noah and instructed him to repopulate the earth and to live righteously. It was a new beginning.
In the story of the tower of Babel, we find men forming a false and sinful union: They said, "Come, let us build ourselves a city and a tower with its top in the sky, and so make a name for ourselves" (Gn 11:4).
For the ancients, a name signified the essence of a thing. Therefore, making a name for himself by building a tower that reached the sky can be understood as man's attempt to supplant God and crown himself as king, which is a lie.
This stage of Revelation reveals God's plan to group families of men in their own lands with their own languages. God used Noah's family to begin gathering men together and bring them back to him. Yet, by this grouping, God both united men into nations and divided them. "This state of division into many nations . . . is intended to limit the pride of fallen humanity, united only in its perverse ambition to forge it own unity as at Babel" (CCC #57).
The next stage of Revelation centers around Abraham and the time of the patriarchs. Through Abraham, God planned to gather together scattered humanity. God promised to make of him a great nation, to make his name great, and bless all the world through him (Gn 12--22). Abraham's descendents--the chosen people, the root onto which the Gentiles would later be grafted--became the trustees of God's promises.
But they inherited more than promises. They also inherited new insight into the nature of God. God revealed to the patriarchs of Israel that he was not tied to the land and its inhabitants, but that he was the God of all men, and that he was a personal God. However, God did not reveal his name to them.
During the next stage of Revelation, God began to form his own people, Israel. He did this by freeing them from slavery in Egypt and establishing a new covenant with them through Moses at Mount Sinai, and by giving them greater insight into his name and his nature.
According to the story of the burning bush, Moses asked God what his name was, and God answered, "I am who I am," and then he added, "I AM" (Ex 3:14). By giving Moses some insight into his name, God indicated that he was more than a personal God. He was being itself, but not just being, personal being, and he wanted to enter into a relationship with man. Knowing another's name facilitates relationship.
Furthermore, he was to be the only God for the people Israel. He said, "You shall not have other gods beside me" (Ex 20:3). But they still did not understand that there was only one true God. That understanding came later and is evidenced in Deuteronomy: "See now that I, I alone, am he, and there is no god besides me" (32:39).
The people of Israel were the first to hear the word of God. By giving them the law, God revealed himself to them as the one true living God among a multitude of false gods, and he made them a priestly people. God prepared them to look for the promised Savior. Through them, he prepared the way for the Gospel.
Through Israel's prophets, God prepared them to hope for salvation and a new, everlasting covenant intended for all men and all nations. The prophets proclaimed redemption, purification from sin and salvation. The prophet Jeremiah beautifully sums up these proclamations:
"See, days are coming when I will make a new covenant with the house of Israel and the house of Judah. It will not be like the covenant I made with their ancestors the day I took them by the hand to lead them out of the land of Egypt. They broke my covenant, though I was their master. But this is the covenant I will make with the house of Israel after those days. I will place my law within them, and write it upon their hearts; I will be their God, and they shall be my people" (Jer 31:31-33).
In all the other stages of Revelation, God spoke to mankind in parts. In the last and final stage of Revelation, Saint John of the Cross tells us, "In giving us his Son, his only Word, (for he possesses no other), he spoke everything to us at once . . . and he has no more to say" (CCC #65). 
In Jesus, God revealed his full name, and we learn that God is not just personal being, but that he is a person, and that Jesus is God. Jesus said, "Amen, amen, I say to you, before Abraham came to be, I AM" (Jn 8:58), and "Whoever has seen me has seen the Father" (Jn 14:9). 
We also learn that "God's very being is love. By sending his only Son and the Spirit of Love in the fullness of time, God has revealed his innermost secret: God himself is an eternal exchange of love, Father, Son, and Holy Spirit, and he has destined us to share in that exchange" (CCC #221).
Jesus also instituted the new and definitive covenant between God and man when he said, "Take and eat; this is my body," and when he took the cup saying, "Drink from it, all of you, for this is my blood of the covenant, which will be shed on behalf of many for the forgiveness of sins" (Mt 26:26-28).
Consequently, every time God comes to us in the Eucharist and we receive him worthily, we can once again rest with God and enter into intimate communion with him. But unlike our first parents, we enter into communion with God as his adopted sons and daughters in Christ.
The life of Christ is God's final word and deed, the end of divine Revelation. There will never be a new public revelation until our Lord Jesus Christ comes again at the end of time.
However, the Catechism says, "Yet even if Revelation is already complete, it has not been made completely explicit: it remains for Christian faithful gradually to grasp its full significance over the course of the centuries" (CCC#66).
 -----
Michael Terheyden was born into a Catholic family, but that is not why he is a Catholic. He is a Catholic because he believes that truth is real, that it is beautiful and good, and that the fullness of truth is in the Catholic Church. He is greatly blessed to share his faith and his life with his beautiful wife, Dorothy. They have four grown children and three grandchildren.
---
Copyright 2018 - Distributed by THE CALIFORNIA NETWORK
Pope Francis Prayer Intentions for July 2018
Priests and their Pastoral Ministry.
That priests, who experience fatigue and loneliness in their pastoral work, may find help and comfort in their intimacy with the Lord and in their friendship with their brother priests.
---
---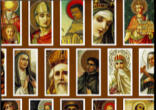 Calling the saints to mind inspires, or rather arouses in us, above all else, a longing to enjoy their company, so desirable in itself. We ... continue reading
---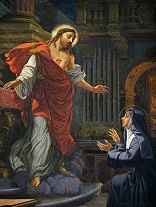 The heart is the center of a person, the place from which he/she makes the choices which will affect the world within them and around them. ... continue reading
---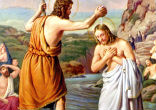 The consideration of Jesus' baptism, gives us an opportunity to remember our own baptism. If you do not know the date of your own ... continue reading
---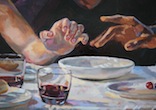 I gave my back to those who beat me, my cheeks to those who plucked my beard; My face I did not shield from buffets and spitting. HYTHE, ... continue reading
---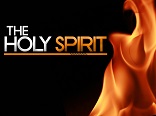 The Spirit makes one man a teacher of divine truth, inspires another to prophesy, gives another the power of casting out devils, enables ... continue reading
---