The Martyrdom of St Cyprian in 258 AD Challenges Christians in 2013 AD
---
I have no need to deliberate: the issues are clear
Divine providence has now prepared us. God's merciful design has warned us that the day of our own struggle, our own contest, is at hand. By that shared love which binds us close together, we are doing all we can to exhort our congregation, to give ourselves unceasingly to fastings, vigils and prayers in common. "These are the heavenly weapons which give us the strength to stand firm and endure; they are the spiritual defenses, the God-given armaments that protect us.   Let us then remember one another, united in mind and heart. Let us pray without ceasing, you for us, we for you; by the love we share we shall thus relieve the strain of these great trials. (Cyprian)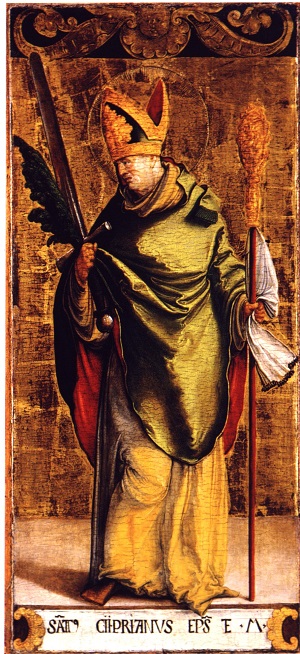 St Cyprian,Bishop and Martyr, pray for us
Highlights
By Deacon Keith Fournier
Catholic Online (https://www.catholic.org)
9/17/2013 (4 years ago)

Published in Year of Faith
Keywords: Cyprian of Carthage, St Cyprian, St Cornelius, persecution, martyrs, martyrdom, holiness, Valerian, anti-Catholic, anti-Christian, Year of Faith, herois virtue, Deacon Keith Fournier
---
P>CHESAPEAKE, VA (Catholic Online- On Monday, September 16th Christians following the Latin liturgical calendar commemorate two third century Saints and Martyrs, Pope Cornelius and Bishop Cyprian. Their feasts are ancient. Their profound witness commends itself to each one of us in this missionary age.
Cornelius was driven into exile by Emperor Gallus where he died a martyr. Cyprian was exiled under the persecution of Valerian - and martyred. Cyprians' martyrdom is recorded in an ancient source which I offer to our readers below.
These two holy, courageous and inspiring Christian leaders were good friends. They supported one another during the great persecution. A letter sent from Cyprian to Cornelius is also offered in the Office of Readings of the Liturgy of the Hours. 
In that letter Cyprian wote these words of encouragement to his friend: "Divine providence has now prepared us. God's merciful design has warned us that the day of our own struggle, our own contest, is at hand. By that shared love which binds us close together, we are doing all we can to exhort our congregation, to give ourselves unceasingly to fastings, vigils and prayers in common.
"These are the heavenly weapons which give us the strength to stand firm and endure; they are the spiritual defenses, the God-given armaments that protect us.   Let us then remember one another, united in mind and heart. Let us pray without ceasing, you for us, we for you; by the love we share we shall thus relieve the strain of these great trials."
We need to read such ancient writings and accounts of martyrdom and realize that what we are beginning to experience in our own age is not new. The rise of a secularist, anti-Christian and intolerant regime - which increasingly persecutes classical Christians and demands a response to its edicts which borders on a new form of emperor worship - may not have reached the overt emperor worship which led to the shedding of Cyprians' blood. However, it is cut from the same cloth of Christian persecution.
Like Cyprian, when we are asked to compromise truth, may we have the courgae to say, I have no need to deliberate: the issues are clear. Below I offer the ancient account, followed by a responsory prayer. Let us remember Cyrpian and imitate his courage, by the grace of God.
*****
The Martyrdom of Saint Cyprian, Bishop
I have no need to deliberate: the issues are clear
On the morning of 14 September a huge crowd gathered at Villa Sexti as the proconsul Galerius Maximus had ordered. The proconsul commanded that Bishop Cyprian be brought to trial before him as he sat in judgement in the court called Sauciolum. When the bishop appeared the proconsul asked him: 'Are you Thascius Cyprian?'
 
The bishop replied: 'I am.'
 
'And have you acted as leader in a community of impious men?'
 
'I have.'
 
'The sacred emperors have ordered you to sacrifice.'
 
'I will not sacrifice.'
 
'Consider your position.'
 
'Do what is required of you. I have no need to deliberate; the issues are clear.'
Galerius consulted briefly with his advisers and reluctantly pronounced sentence in the following words: 'You have lived in an irreligious manner for a long time now and have gathered about you a large congregation of criminals and unbelievers. You have shown yourself hostile to the gods of Rome and the rites by which they are worshipped. The pious and sacred emperors Valerian and his son, Gallienus, and the right noble Caesar, Valerian, have been unable to recall you to the practice of the official religion.
'Furthermore you are the instigator of abominations, a veritable standard-bearer for criminals and as such you have been brought before me. Your death will be an example to those whom you have gathered into your criminal conspiracy. Your blood will uphold the law.' He then pronounced the following sentence from his wax tablet: 'It is our decision that Thascius Cyprian be put to death by the sword.'
Bishop Cyprian simply said, 'Thanks be to God.'
When sentence had been passed the assembled brethren cried out: 'Let us be beheaded with him!', and followed him in a huge and tumultuous crowd. Cyprian was brought to the plain of Sextus. There he removed his cloak and kneeling down he humbled himself in prayer to God. He disrobed and gave his dalmatic to the deacons. Clad only in his linen tunic he awaited his executioner.
When the executioner arrived Cyprian told his followers to give him twenty-five gold pieces. His brethren spread before him linen cloths and towels. The blessed Cyprian blindfolded his eyes with his own hands. The presbyter Julian and the subdeacon Julian tied the ends of the handkerchief since he was unable to do so himself. So died blessed Cyprian.
His body was exposed nearby to satisfy the curiosity of the pagans. During the night the body was removed by the light of wax candles and torches, and with prayer and great pomp it was brought for burial to a piece of open ground belonging to the procurator Macrobius Candidianus near the reservoirs on the Mappalian Way. A few days later the proconsul Galerius Maximus died.
****
The blessed Cyprian suffered martyrdom on 14 September, under the emperors Valerian and Gallienus, but in the reign of our Lord Jesus Christ, to whom is honour and glory for ever. Amen.
Responsory 
God and his angels look down upon us; Christ, who looks on as we do battle in the contest of faith. What great dignity and glory are ours, what happiness to struggle in the presence of God and to be crowned by Christ our judge.
Let us be armed with a great determination and, pure in heart, sound in faith and full of courage, be prepared to face the combat. What great dignity and glory are ours, what happiness to struggle in the presence of God -and to be crowned by Christ our judge.
---
Copyright 2018 - Distributed by THE CALIFORNIA NETWORK
Pope Francis Prayer Intentions for APRIL 2018
For those who have Responsibility in Economic Matters.
That economists may have the courage to reject any economy of exclusion and know how to open new paths.
---
---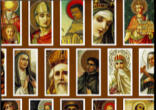 Calling the saints to mind inspires, or rather arouses in us, above all else, a longing to enjoy their company, so desirable in itself. We ... continue reading
---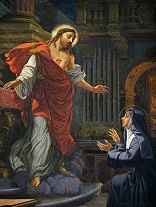 The heart is the center of a person, the place from which he/she makes the choices which will affect the world within them and around them. ... continue reading
---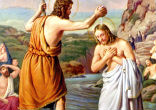 The consideration of Jesus' baptism, gives us an opportunity to remember our own baptism. If you do not know the date of your own ... continue reading
---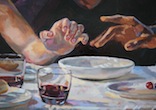 I gave my back to those who beat me, my cheeks to those who plucked my beard; My face I did not shield from buffets and spitting. HYTHE, ... continue reading
---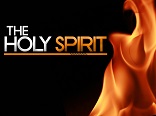 The Spirit makes one man a teacher of divine truth, inspires another to prophesy, gives another the power of casting out devils, enables ... continue reading
---