SUNDAY HOMILY: The Happy Priest - The Importance of Contemplative Prayer
---
Contemplative prayer is essential for the times that we live in so that the gift of faith may be re-ignited and burn ever so brightly.  We may be tired of believing.  Contemplative prayer will renew us and allow us to believe anew.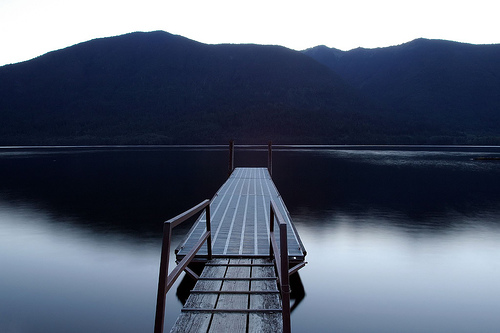 Highlights
By Fr. James Farfaglia
Catholic Online (https://www.catholic.org)
7/22/2013 (4 years ago)

Published in Year of Faith
Keywords: year of faith, father james farfaglia, contemplative prayer, martha and mary, centering prayer, lectio divina, catechism of the catholic church, anxiety, worry, peace of soul, mental health, stress, terese of avila, solo Dios basta, God is enough, Ignacio
---
CORPUS CHRISTI, TX (Catholic Online) - Excessive anxiety, worry and fear rob many people of their inner peace.  The stresses caused by the demands of modern life are having serious consequences on people's mental health, which in turn are having serious effects on people's physical health. 
Those who suffer from a lack of inner peace due to anxiety, worry and fear quickly turn to medications to relieve their pervasive symptoms.  The amount of Americans taking sleeping pills and the amount of children and teenagers taking some kind of medication for anxiety are astounding. 
This Sunday's Gospel narrative provides the solution for the epidemic loss of inner peace.  Martha's sister Mary, rather than being anxious and worried, sat beside Jesus and listened to him.  Her actions are those of a woman of prayer.
We experience God through our life of prayer.  Prayer is conversation with God. Prayer is a continual being in love because God is real and personal.   No matter what might be going on in our lives, we must always pray, and pray daily.  Prayer is the air that we breathe. 
When I speak to you about a life of prayer, I am not referring to the mere saying of prayers.  I am talking about something much deeper.  There are different types of prayer.  One form of prayer is vocal prayer and another form of prayer is mental prayer.  There are two types of mental prayer.  One form of mental prayer is meditation and the other form of mental prayer is contemplation. 
Meditation and contemplation are quite different.  The person who meditates usually uses the Scriptures or some other spiritual book.  Contemplation does not employ any books at all.  Contemplation is the prayer of the heart and not of the mind.  Contemplative prayer may focus on a word or a mantra or one may simply be in the presence of God. 
Contemplative prayer is an immense gift and the Year of Faith provides an excellent opportunity to discover it.
 
Contemplative prayer is essential for the times that we live in so that the gift of faith may be re-ignited and burn ever so brightly. 
We may be tired of believing. 
Contemplative prayer will renew us and allow us to believe anew. 
Saint Teresa of Avila, the famous Spanish mystic, once wrote: "Let nothing trouble you.  Let nothing frighten you.  Everything passes.  God never changes.  Patience obtains all.  Whoever has God, wants for nothing.  God alone is enough" (Poesías 30).
So, what is contemplative prayer? 
The Catechism of Catholic Church defines contemplative prayer with these words:  "Contemplative prayer is the prayer of the child of God, of the forgiven sinner who agrees to welcome the love by which he is loved and who wants to respond to it by loving even more.  But he knows that the love he is returning is poured out by the Spirit in his heart, for everything is grace from God.  Contemplative prayer is the poor and humble surrender to the loving will of the Father in ever deeper union with his beloved Son" (Catechism of the Catholic Church, 2712).
Contemplative prayer is not a method of prayer.  Instead, contemplative prayer is a free, unmerited gift of the Holy Spirit.  Any baptized Christian can receive this gift and every baptized Christian should ask for this gift. 
There are two methods of prayer that prepares and predisposes us to receive the gift of contemplative prayer.  The first and most effective method is centering prayer and the second method is called lectio divina. 
Centering prayer is quite simple.  Rather than repeating a word over and over again like a "mantra," this method of prayer suggests that we take one word to express our intention.  The word is not used to maintain attention. Instead, we use the word to maintain our intention.  Our intention is total openness to God. 
The word that we choose is called the sacred word.  It can be any word that indicates our intention.  Examples are such words as Father, Lord, Jesus, Spirit, Abba and yes.
 
Again, the sacred word is not be repeated over and over again during your time of prayer.  Simply use the word when your mind becomes noisy with your thoughts.  The goal is to arrive at a mind that is silent.  This is totally different than "emptying the mind."  There is nothing Buddhist, Hindu or New Age about a silent mind.
 
Another proven method of prayer is lectio divina.  Lectio divina are two Latin words that mean divine or sacred reading. 
Most people will use the Sacred Scriptures for lectio divina.  The method consists of simply taking up the Word of God and reading it slowly and cherishing its meaning and application for our daily lives.
Lectio divina serves as a method to prepare the soul to receive the gift of contemplative prayer because it allows us to focus our attention on the Word of God. 
When we are tired or simply very distracted with all sorts of thoughts rushing through our mind, a combination of centering prayer and lectio divina may prove to be a very effective method of prayer.  At times, one method will lead to the other, thus providing the proper dispositions for the gift of contemplative prayer to take hold. 
Martha's sister Mary knew how to go deeper.  She was a contemplative.  She sat in the presence of Jesus and simply listened.      You do not have to live in a monastery to be a contemplative.  Everyone can be a contemplative.  No matter what your profession may be, everyone has the possibility of having a deep relationship with Jesus. 
What are the practical steps that we can take in order to incorporate into our busy lives daily contemplative prayer?
First of all, we need balance in our lives. We might ask ourselves when was the last time that we stopped to watch the sunrise or the sunset?  Can we recall walking on the beach, enjoying the fragrance of a beautiful flower, cherishing the innocent smile of a child or gazing at the moon and the night sky filled with stars?
Again we might ask ourselves when was the last time that we enjoyed dinner with family and friends, or turned off our cell phone and refrained from checking our email at every moment?
Ours is an anxious and chaotic world.  Isn't time that we got back into balance? Excessive work and travel, excessive involvement in sports and entertainment are tearing us apart.  The experience of God through contemplative prayer will restore balance and peace into our busy lives. 
   
Secondly, contemplation requires the capacity to be alone.  It is difficult to be alone in our contemporary society.  Even when we are alone, the noise of our own worries and fears drown out the silence of God's voice.  Many people are incapable of being alone and they immediately feel an obsession to talk with someone on a cell phone or check their email. 
"To avoid silence, we blindly grasp diversion, distraction.  As an effect of all this, disintegration is produced within us.  This ends up by giving birth to the feeling of aloneness, alienation, sadness and anxiety.  This is the tragedy of the people of our day. Without a doubt, the periodic cultivation of silence, solitude and contemplation are more necessary, religiously and psychologically, than ever before.  Our interiority is assaulted and battered by speed, noise and frenzy; we are at the same time, our own victim and executioner; and we end up feeling insecure and unhappy" (Sensing Your Hidden Presence, Ignacio Larrańaga, O.F.M. CAP.).
We all need moments of solitude.  Spending a quiet time before the Eucharist, reading the Scriptures during a peaceful moment at home, taking tranquil walks through the woods or along the beach all are necessary for our soul.  In order to be with God, we must develop the ability to be alone with ourselves. 
Thirdly, we need order in our lives. Working out daily schedules for the entire family by setting   realistic priorities and minimizing extra-curricular activities for the children are steps that we can take.  Early to bed and early to rise is a wise principle which is still valid today.
This Sunday's gospel passage allows us to reevaluate our lives.  We need to set proper priorities so that contemplative prayer can be a daily part of our experience with God.  Try it.  You will be amazed at the results. 
"Martha, Martha, you are anxious and worried about many things.  There is need of only one thing.  Mary has chosen the better part and it will not be taken from her" (Luke 10: 41).
Visit Fr. James Farfaglia on the web at www.fatherjames.org and listen to the audio podcast of this Sunday homily.
---
Copyright 2018 - Distributed by THE CALIFORNIA NETWORK
Pope Francis Prayer Intentions for APRIL 2018
For those who have Responsibility in Economic Matters.
That economists may have the courage to reject any economy of exclusion and know how to open new paths.
---
---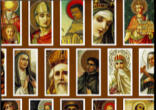 Calling the saints to mind inspires, or rather arouses in us, above all else, a longing to enjoy their company, so desirable in itself. We ... continue reading
---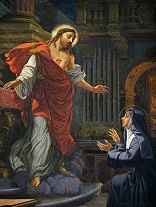 The heart is the center of a person, the place from which he/she makes the choices which will affect the world within them and around them. ... continue reading
---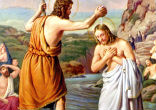 The consideration of Jesus' baptism, gives us an opportunity to remember our own baptism. If you do not know the date of your own ... continue reading
---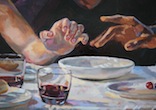 I gave my back to those who beat me, my cheeks to those who plucked my beard; My face I did not shield from buffets and spitting. HYTHE, ... continue reading
---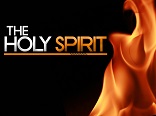 The Spirit makes one man a teacher of divine truth, inspires another to prophesy, gives another the power of casting out devils, enables ... continue reading
---