SATURDAY HOMILY: Whatever you ask the Father in my Name He will give you
---
If we remember who we are - children of God - we will not fail to make our prayer of petition with childlike simplicity and boldness.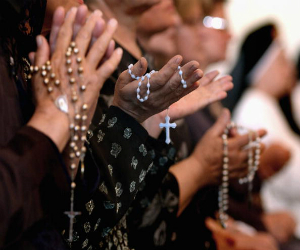 LOMG BEACH, CA (Catholic Online). Christian prayer, which is classically defined as a lifting up of the mind and heart to God, is multi-dimensional. It necessarily includes the prayer of adoration, of thanksgiving, of repentance and of petition. Of these four dimensions of prayer, the prayer of petition is in the last place although for many uninstructed Christians, prayer is practically reduced to simply asking God for what we want. "God, gimme this and gimme me that!" "My will be done, not Thy will be done." Such "prayer" is at best greatly impoverished and at its worst non-existent.
That being said, there is no denying that Jesus wants us to pray, that is, to literally "beg" for what we ourselves need as well as plead on behalf of others. While the prayer of petition is not the sum and summit of prayer it is indeed an indispensable aspect of prayer and one which brings with it spiritual benefits. Otherwise, Jesus would not have told us, as he does in the Gospel reading of today's Mass, to ask him for whatever it is we need.
"Amen, amen, I say to you, whatever you ask the Father in my name he will give you."
This is an astounding invitation and one which can be misinterpreted and distorted. The "qualifying" phrase here is "In my name." This is not a magical formula that guarantees that we will get whatever we ask for no matter how frivolous and self-absorbed the request may be. "In my name" means, in effect, we are petitioning God to answer our prayer if it is in conformity with his holy will.
It is good to remember that God in his infinite goodness gives us countless favors and blessings even without our asking for them. He knows better than we do what we truly need. When we get to heaven we will look back and see all the good things the Lord has done for us even though at the time it did not occur to us to ask for such things. God is our loving, provident Father.
There are other favors and blessings the Lord has in store for us but our receiving of them is contingent upon our asking for them. All the more reason, then, to heed Jesus' invitation, dare I say, his command to ask boldly and with the confidence of a child of God, for the good things we need. This is how the saints operated and the Lord worked mighty deeds for them and through them.
One of those saints, a modern saint for our times, is St. Josemaria. Author John Coverdale shares this detail about the priest who Blessed John Paul called "the saint of the ordinary."
"Although he had "nothing and less than nothing," through prayer everything would work out as God wanted it. The life of spiritual childhood, he said on one occasion, "entered my heart through dealing with children. I learned from their simplicity, their innocence, and their candor. Above all, I learned from contemplating the fact that they asked for the moon and had to be given it. I had to ask God for the moon. Yes, my God, the moon!" (The Early Years of Opus Dei)
If we remember who we are - children of God - we will not fail to make our prayer of petition with childlike simplicity and boldness.
Keep in mind, however, there are some things which God will never grant us no matter how earnestly and persistently we implore him. Such petitions are denied because God is our loving Father and he knows that what we are asking for will not be conducive to our salvation.
At other times God doesn't give us a definitive "no" to our prayers but instead makes us wait. The following quotations cited by the Catechism of the Catholic Church (2737) help to explain why:
"Do not be troubled if you do not immediately receive from God what you ask him; for he desires to do something even greater for you, while you cling to him in prayer."
"God wills that our desire should be exercised in prayer, that we may be able to receive what he is prepared to give."
God hears every prayer and prayer never fails. But when our prayers either for ourselves or for others seem to go unanswered, this can present a formidable challenge to our faith. When this happens, the Catechism tells us, "Some even stop praying because they think their petition is not heard" (2734).
St. Augustine provides a succinct explication as to why God sometimes does not answer prayer (or at least answer prayer in the way that we would like). He says that our prayer is not heard because we ask "aut mali, aut male, aut mala."
"Mali" (Latin, plural) means "evil people." We are bad and hence we are not rightly disposed to receive God's gifts. "Male," is the Latin adverb which means "badly." God says no to our petition because we pray badly, without trust in God and lacking humility and perseverance. Finally, "mala," is the Latin plural for "bad things." God denies our petition because we ask for bad things, things which are harmful to us.
During these days in preparation for the Solemnity of Pentecost, we would do well to imitate the apostles who gathered around Our Lady and strengthened and guided by her, prayed fervently for the outpouring of the Holy Spirit. She who is our Mother and our Teacher will help us pray with filial trust in God and also to accept joyfully his most holy and lovable will.
------
Fr. G. Peter Irving is a priest of the Archdiocese of Los Angeles and is Pastor of Holy Innocents Church in Long Beach, California.
---
Copyright 2018 - Distributed by THE CALIFORNIA NETWORK
Pope Francis Prayer Intentions for July 2018
Priests and their Pastoral Ministry.
That priests, who experience fatigue and loneliness in their pastoral work, may find help and comfort in their intimacy with the Lord and in their friendship with their brother priests.
---
---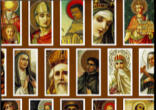 Calling the saints to mind inspires, or rather arouses in us, above all else, a longing to enjoy their company, so desirable in itself. We ... continue reading
---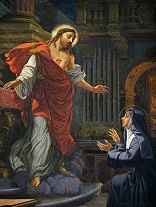 The heart is the center of a person, the place from which he/she makes the choices which will affect the world within them and around them. ... continue reading
---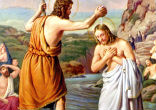 The consideration of Jesus' baptism, gives us an opportunity to remember our own baptism. If you do not know the date of your own ... continue reading
---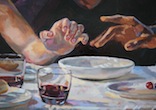 I gave my back to those who beat me, my cheeks to those who plucked my beard; My face I did not shield from buffets and spitting. HYTHE, ... continue reading
---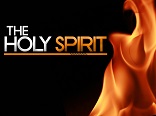 The Spirit makes one man a teacher of divine truth, inspires another to prophesy, gives another the power of casting out devils, enables ... continue reading
---