SUNDAY HOMILY: The Happy Priest - Living Our Lives for Others
---
Marriage and consecrated life are essentially vocations to shepherd others.
Anyone who has experienced the loving and generous care of a true mother, father, priest, deacon or religious will know what a true shepherd really is.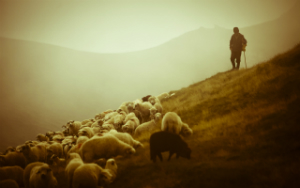 CORPUS CHRISTI, TX (Catholic Online) - One of my favorite movies is The Delta Force.  American tourists are hijacked by Arab terrorists who hold the hostages in Beirut.  Lee Marvin and Chuck Norris lead an elite team of U.S. Special Forces that rescue the endangered travelers. 
At the beginning of the tragedy, the two Arab terrorists aboard the jetliner begin to separate the few Jewish tourists from the rest of the hostages. 
One of the most moving moments of the film is when Fr. William O'Malley, a priest from Chicago played by George Kennedy, gets up from his seat and walks into the First Class compartment where the Jews are being held.
Kennedy courageously walks into the compartment where he is disdainfully met by the leading terrorist.
The terrorist asks what his name is and Kennedy responds that his name is William O'Malley.  Perplexed by the situation, the terrorist asks what the priest wants. He responds that since he is a Catholic priest and a follower of Jesus Christ, that he too is Jewish.  "If you take one, you have to take us all," answers the priest who willingly accompanies the Jewish hostages. 
"I give them eternal life, and they shall never perish" (John 10: 28).
The main part of the Holy Land was a large central plateau about 35 miles long.  The ground was for the most part rough and rocky.  It was impossible for sheep just to stay in one area for grazing.  Large areas for grazing simply did not exist.  Every flock had to have a shepherd who led his flock every day to places where the sheep could eat. 
The life of a shepherd was very difficult.  A flock of sheep never grazed without his presence and therefore, the shepherd was on duty every day of the week.  Since the sheep always had to travel in order to find grass to eat, they were never left alone.  Sheep could get lost, or they could be attacked by wolves or stolen by robbers. 
Sheep were seldom used for regular food by the people of the Holy Land; rather sheep were cultivated for the use of their wool.  Thus, the shepherd was with his sheep for a very long time.  He gave each one of them a name, and they all knew his voice.  In fact, it is said that each shepherd had a peculiar way of speaking to the sheep that allowed them to know that he was their shepherd.
During the warm weather, it was common for the sheep to spend the night away from the village farm.  The shepherd watched over them throughout the night.  In these circumstances, the sheep stayed in open areas surrounded by a low rock wall.  In these areas, the sheep entered and left through an open space which had no door or gate of any kind.
During the night, the shepherd would sleep stretched out within the empty space so that no sheep could get out except by crossing over his body.  At the same time, a wolf or a robber could not get in, expect by crossing over his body as well.  Here we can see a prime example of how the shepherd would give his life for his sheep. 
Jesus is the Good Shepherd.  The Easter Season is a continual celebration of the one central mystery of Christianity: the resurrection of Jesus Christ from the dead. 
"For the Lamb who is in the center of the throne will shepherd them and lead them to springs of life-giving water, and God will wipe away every tear from their eyes" (Revelation 7: 17).
Applied to our practical lives, the message is clear.  Whatever our state in life may be, we are all called to shepherd the sheep that have been entrusted to our care. 
Dedication, commitment, sacrifice and vigilance are needed every day.  Just like Jesus the Good Shepherd, shepherds are called to love unconditionally.
In 2001, 17 year-old Daniel Hodd was beginning a successful career as a concert pianist.  However, he also had a deep desire to serve his country by joining the Marines.  Turning down a scholarship from the Julliard School of Music, he enlisted in 2002 and a year later he was deployed to Iraq. 
As his career in the Marines continued, Daniel snapped three of his fingers in a vehicle door as his was training for a second deployment in 2008.  One of his fingers was broken, and he was not allowed to go on deployment.
Daniel wanted to go with his unit and he knew that a lot of his fellow Marines were depending upon him, so he decided to have his broken finger amputated. 
A doctor gave him two options, Daniel says: "You can either try some treatment plan, and you definitely won't deploy, or you just cut it off and you get on a plane."
Daniel decided to get on the plane.  
Anyone who has experienced the loving and generous care of a true mother, father, priest, deacon or religious will know what a true shepherd really is. 
True shepherds give their lives to those who have been entrusted to them.  They do not live for themselves.  Marriage and consecrated life are essentially vocations to shepherd others.
My dear friends, immature shepherds who are absorbed with themselves produce dysfunctional homes and spiritually dead parishes.  They are unwilling to love those who have been entrusted to their care.
Sheep without a shepherd cannot find the way.  People who are abandoned will eventually be lost.  Life, especially today, is filled with many challenges, and sheep without a shepherd will be overwhelmed and frightened.
Sheep without a shepherd will not know where to pasture.  By nature, we have deep spiritual desires.  If we do not eat what is good, we will feed upon the garbage of the world. 
We need the sustenance that will help us continue through the journey of life without becoming discouraged. 
We need the inspiration that can pull us through our difficult moments.
When we eat the garbage of the world, our hearts will remain restless and our souls will be starving.
Happy homes are found where parents love their children unconditionally.  Flourishing parishes are found where the sheep have plenty of good grass.
Sheep without a shepherd have no defense against the wolves of this world.
The human person is a social being and is incapable of living life alone.  No one by his own efforts can defend himself from the temptations that assail him and from the evil of the world that attacks him. 
Parents who are home with their children; parents who have dinner with their children each night as a family; parents who review every book, every television program, every CD, DVD and Internet site; parents who are dedicated to really parenting their children are true shepherds of their homes. 
True shepherding is a life of total self-giving.  The true shepherd needs time for renewal in order to shepherd the flock.  The true shepherd needs to spend time daily with Jesus, the chief shepherd.  He will give us the strength, the inspiration and the sustenance to shepherd the flock.
Periodic moments of solitude and silence are essential for the continued ability to give unconditionally. 
If we are going to be true disciples of the Good Shepherd, we must forget ourselves completely and be totally dedicated.  Jesus calls us to love one another unconditionally.
Father James Farfaglia is a contributing writer for Catholic Online. You can visit him on the web at www.fatherjames.org and listen to the audio podcast of this Sunday homily.   Apps for Father James' homilies are now available for Android and iPhone. 
---
Copyright 2018 - Distributed by THE CALIFORNIA NETWORK
Pope Francis Prayer Intentions for APRIL 2018
For those who have Responsibility in Economic Matters.
That economists may have the courage to reject any economy of exclusion and know how to open new paths.
---
---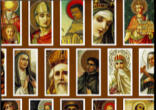 Calling the saints to mind inspires, or rather arouses in us, above all else, a longing to enjoy their company, so desirable in itself. We ... continue reading
---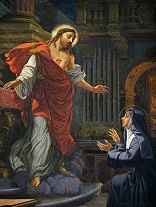 The heart is the center of a person, the place from which he/she makes the choices which will affect the world within them and around them. ... continue reading
---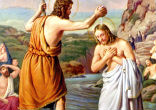 The consideration of Jesus' baptism, gives us an opportunity to remember our own baptism. If you do not know the date of your own ... continue reading
---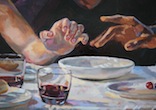 I gave my back to those who beat me, my cheeks to those who plucked my beard; My face I did not shield from buffets and spitting. HYTHE, ... continue reading
---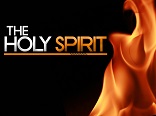 The Spirit makes one man a teacher of divine truth, inspires another to prophesy, gives another the power of casting out devils, enables ... continue reading
---