SATURDAY HOMILY: John 6:66 and the HHS Mandate
---
When it comes to good and evil, there is never any possibility of compromise.
John 6:66 is where it all started. It is here that the Gospel records
the first major defection
from Jesus and his teaching.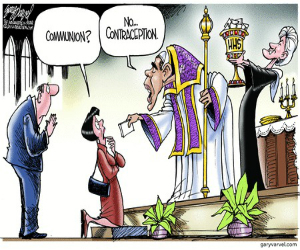 LONG BEACH, CA (Catholic Online) "As a result of this, many of Jesus' disciples returned to their former way of life and no longer accompanied him" (John 6:66). This is without a doubt one of the most mournful verses in Sacred Scripture. What can be sadder than to walk away in a definitive and final way from the One who is Life itself?
Every sin, even the slightest of sins, is a turning away from God. The Catechism of the Catholic Church tells us (1850): "Sin sets itself against God's love for us and turns our hearts away from it." But the people in today's Gospel who abandon Jesus en masse are guilty of the grave sin of incredulity which is defined by the Catechism as "the willful refusal to assent to [revealed truth]" (2089).
History is replete with tragic examples of individuals and groups who have obstinately sinned against faith through voluntary doubt, incredulity, heresy, schism and apostasy (Catechism 2087-2089). The stories of these pitiful souls make up some of the most painful chapters in the Church's 2000 year long history. Unfortunately, we don't have to go that far back to read some of those woeful chapters. In our own times of doctrinal chaos and confusion, there are many who have stubbornly followed that same itinerary of unyielding error and doubt.
But John 6:66 is where it all started. It is here that the Gospel records the first major defection from Jesus and his teaching. Many, we are told, refused to accept his clear and unequivocal doctrine regarding the Eucharist (the word itself comes from verse 11 of this chapter). Our Lord told the crowd that he would give them his flesh to eat and his blood to drink and that was the last straw. Without further hesitation and with full freedom they left him never to return.
6:66
There is nothing divinely inspired about the division of the books of the Bible according to chapters and verses. This system of organizing the sacred text came many centuries after the closing of the canon of scripture and has facilitated greatly the study of the Sacred Page.
But I have to admit there is at least something eerily coincidental about the first massive repudiation of Christ and this verse's location precisely at John 6:66. Even among the biblically and religiously illiterate masses, "666" is a number which is supremely evocative. It is the devil's number, they will say. It is the mark of the beast! It is the number of the Anti-Christ! It is the number which is synonymous with Lucifer's brazen rebellion against God himself!
In my work with teenagers, it amazes me how many of them do not know that Jesus Christ instituted 7 Sacraments but invariably nearly all of them will have immediate recognition of the infernal connotations of the numeral "666". They might even know that the number is found in that last and "scary" book of the Bible, the Book of Revelation.
What they most certainly do not know is that the "devil's number" is mentioned only once in the Book of Revelation and that its meaning is much more nuanced. We have too little space here to address this topic adequately, but this much we can say. Most likely the number "666" refers to Nero Caesar, a godless and depraved man who holds the distinction of being the first Roman emperor to launch an exceedingly cruel and bloody persecution of the Church.
In Revelation 13:17, the number "666" is linked with the "name" of the beast. When written in Hebrew (each Hebrew letter possesses a numerical value), "Nero Caesar" adds up to "666". Moreover, the Hebrew cognate for the Greek word for "beast" also adds up to "666".
St. John the Evangelist tells us in verse 18: "Wisdom is needed here; one who understands can calculate the number of the beast, for it is a number that stands for a person. His number is six hundred and sixty-six."
Wisdom is needed here. The sacred author is giving us a hint of sorts. The number "666" also appears in the Old Testament in conjunction with King Solomon who received 666 talents of gold in a year's time. He who had been known for his great wisdom soon became forgetful of God because of the immense wealth he had amassed for himself.
The "mark of the beast," then, in the Book of Revelation is intended to force believers to make a choice not unlike that of Solomon. The choice is to prefer the goods of this world (material wealth, temporal security) over the goods of heaven (salvation and interior peace). Consequently, the believer who remains faithful to Christ and refuses allegiance to the beast will pay a very high price. The price he will pay will be nothing less than poverty, persecution and martyrdom.
Scripture scholar, Dr. Michael Barber, offers this summary: "When John uses "666," he refers, at the most basic level, to fallen humanity."  (Coming Soon: Unlocking the Book of Revelation and Applying Its Lessons Today, p. 177)
Now let's apply this to our current circumstances. At this juncture in our history, Catholics and other believers in this country are figuratively in that crowd of Jesus' followers described for us in John 6. We are on the verge of making a momentous decision with both temporal and eternal consequences. It is John 6:66 all over again. We are at a crossroads, but to be accurate, it has taken us decades to get here.
The silence of Catholic leaders in the face of the unleashing of the demon of artificial contraception with the U.S. Supreme Court decision Griswold vs. Connecticut (1965), coupled with their abysmal failure to fully embrace and teach the beautiful truths about marriage contained in Humanae Vitae, put us firmly on this fateful road.
Griswold invoked the so-called "right of privacy" (which is found nowhere in the Constitution) and thus paved the way for the wholesale legalization of the extermination of little boys and little girls in their mothers' womb (Roe vs. Wade and Doe. vs. Bolton in 1973).
Notwithstanding the grassroots efforts of ordinary American citizens and pro-life organizations who together have labored for over 40 years to end abortion in our land, the Church in America has for the most part paid lip service to the cause of defending the unborn. That may sound like an overly harsh assessment but I would argue it is a fair one.
In spite of initiatives like the annual "Respect Life Month" and the more recent "Fortnight for Freedom" rallies, it is apparent that the Gospel of Life has not really trickled down to the pulpits and to the pews of America. In my own state of California, for instance, Catholics vote routinely and overwhelmingly for the same pro-abortion candidates. And in the last two national elections, our wickedly pro-abortion President was catapulted to victory with the necessary help of the majority of Catholic voters.
As already stated, we have been on this dangerous path for a long time and now we are rapidly reaching the end of the line. August 1, 2013, is right around the corner. Housing Secretary and Catholic (sic) Kathleen Sebelius has announced that the infamous "HHS contraceptive mandate" will go into full effect by that date with zero accommodations being afforded to the Church and to other people of faith.
The HHS mandate will require most health plans in the United States to cover abortion-inducing drugs, contraceptives, sterilization procedures, and related education and counseling. The U.S. Bishops' Conference has called the mandate "an unprecedented violation of religious liberty by the federal government." Good faith efforts to work with the Obama administration to negotiate a solution to the standoff have been fruitless. Legal filings on the part of the Church and other parties have met with little or no success. Meanwhile, the clock is ticking.
It doesn't appear that the President is willing to budge on this. Abortion, contraception and sterilizations are almost like "sacraments" to him. If one dares disagree with him on these points one is classified as an intolerant, right wing extremist and is then accused of forcing one's religious beliefs upon others.
The irony is, Obama is the one who is doing the imposing. Faithful Catholics would say that if an individual is foolish enough to want to use any of these so-called "services" he or she is free to do so, but don't expect us to pay for it!
I have found an analogy useful in helping people to understand just what is at stake: someone said that the HHS mandate is akin to forcing an atheist to pay for the free distribution of Bibles. The atheist would say, "You want to read the Bible? That's your business, but don't expect me to pay for it!" And believers of every stripe would wholeheartedly agree.
This is logical. But when it comes to the godless, utilitarian ideology espoused by Obama, there is no room for logic. Nor is there room for true dialogue. If it wasn't clear before, it is clear now that the President, despite all his claims to the contrary, is unwilling to make any compromises. But nor can we. When it comes to good and evil, there is never any possibility of compromise.
Barring some unexpected intervention, August 1, 2013, will be the day when our true mettle as Christians will be tested. Both Catholic and Christian educational institutions and entities, as well as Christian run businesses and individuals will be put to the test. We will have to decide if we are going stand with Christ or walk away as they did in John 6:66.
I am thinking of my little and struggling parish school. The worst case scenario is that we will have to close rather than to submit to the unjust and immoral Obama diktats. I pray that that will not be necessary but only time will tell.
I find solace and encouragement, however, in the words of the Collect of today's Mass:
O God, who in the font of Baptism have made new those who believe in you, keep safe those reborn in Christ, that, defeating every onslaught of error, they may faithfully preserve the grace of your blessing.
May the prayers of our Holy Mother Mary, Help of Christians and Queen of Martyrs, gain for us divine assistance in this great hour of need.
-----
Fr. G. Peter Irving III is a priest of the Archdiocese of Los Angeles and is Pastor of Holy Innocents Church, Long Beach, California.
---
Copyright 2018 - Distributed by THE CALIFORNIA NETWORK
Pope Francis Prayer Intentions for APRIL 2018
For those who have Responsibility in Economic Matters.
That economists may have the courage to reject any economy of exclusion and know how to open new paths.
---
---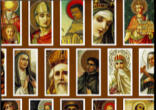 Calling the saints to mind inspires, or rather arouses in us, above all else, a longing to enjoy their company, so desirable in itself. We ... continue reading
---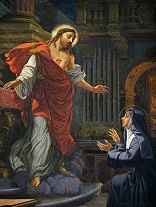 The heart is the center of a person, the place from which he/she makes the choices which will affect the world within them and around them. ... continue reading
---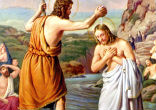 The consideration of Jesus' baptism, gives us an opportunity to remember our own baptism. If you do not know the date of your own ... continue reading
---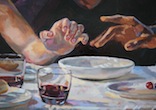 I gave my back to those who beat me, my cheeks to those who plucked my beard; My face I did not shield from buffets and spitting. HYTHE, ... continue reading
---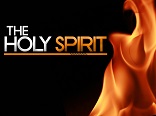 The Spirit makes one man a teacher of divine truth, inspires another to prophesy, gives another the power of casting out devils, enables ... continue reading
---