SATURDAY HOMILY: I love Pope Francis and so should you!
---
We should ask the Lord to pour into our hearts a deep and abiding love for the Holy Father, whoever he may be, whether Benedict or Francis or whoever.
Habemus papam!
We have a pope and this is truly a
gaudium magnum
, a great joy! Not everyone, however, is rejoicing as heartily as they should. Just as there was division over Jesus 2000 years ago, there is division over this new Vicar of Christ on earth.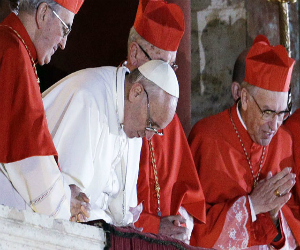 LONG BEACH, CA (Catholic Online) - The people in today's Gospel are divided over Jesus. They're not sure what to make of him. Some say he is the promised Moses-like prophet who is to come. Others are convinced he is Israel's long awaited Messiah and King. Still others are thoroughly skeptical. He cannot be the Messiah, they argue. He's from Nazareth. The Messiah will be born in Bethlehem and he will be a descendent of David. They want to arrest him but they are fearful of the admiring crowds.
 
In their rejection of Jesus, this latter group is obviously wrong but for the right reasons. It is true the Messiah will be born in Bethlehem (Micah 5:2). It is true that he will be of the line of King David. However, they didn't bother to find out if in fact Jesus of Nazareth fits the bill, which of course he eminently does, having been born in Bethlehem and being of the house of David. Rather, they choose to remain ignorant of the facts and as a result, they reject him out of hand.
Since Wednesday the world has been abuzz with the stunning announcement of the election of the first pope from the "New World." And that is not the only "first." The 266th Roman Pontiff is also the first Latino pope (although he is the son of Italian immigrants), the first Argentinian pope, the first Jesuit pope and the first pope to take the name Francis. The announcement that the Cardinal electors had chosen Cardinal Josė Mario Bergoglio of Buenos Aires to succeed Benedict XVI took everyone by surprise, even the so-called Vaticanologists!
But, habemus papam! We have a pope and this is truly a gaudium magnum, a great joy! Not everyone, however, is rejoicing as heartily as they should. Just as there was division over Jesus 2000 years ago, there is division over this new Vicar of Christ on earth.
What do I mean?
Those dippy people who were hoping that the next pope would somehow cancel out 2000 years of Church teaching on all the so-called hot button issues of abortion, contraception, same sex marriage (sic), women's ordination (sic) and the like, are obviously displeased with the new pope.
When people asked me who I thought would succeed Benedict XVI, I simply said, "He will be Catholic!" The fact that Pope Francis is Catholic is a disappointment to these confused and unfortunate souls. The changes in Church teaching they were hoping for will never materialize.
Then there are those who are concerned about the new pope's "style," for lack of a better term. These are the people who pay close attention to what the pope wears. It is true that Pope Francis departed from established protocol at his first appearance on the loggia overlooking St. Peter's square.
Pope Francis was not clad in the usual "choir dress" that popes wear. Instead, he wore the simple white cassock (the "house dress" of the pope) and eschewed the "rochet" or surplice and the familiar shoulder length, red silk "mozetta." He didn't even wear the elaborately embroidered papal stole until it was placed over his shoulders for the urbi et orbi blessing.
These omissions are for some the equivalent of an ecclesiastical "wardrobe malfunction" and are seen as perhaps signaling a troubling break with tradition. I understand these concerns but I do not think we should make too much of them. This is, after all, the pope who took the name of the "poor man of Assisi" who lived a life of poverty and simplicity. I do not think we should be troubled by the Franciscan tone of the papacy of Papa Francesco. On the contrary, we should all be edified.
There are other concerns, perhaps more serious ones, concerning the liturgy. Pope emeritus Benedict XVI in the eight years of his pontificate did so much to emphasize faithfulness to the liturgical norms and the importance of beauty in carrying out the Church's liturgical rites. For this we all owe a huge debt of gratitude to our beloved German pope.
Some fear that our new Holy Father will undo these achievements made by Benedict and move toward a more simplistic approach to the liturgy. In this regard, Pope Francis' installation Mass on Tuesday, the Solemnity of St. Joseph, will be telling.
In the meantime, I would make the following points.
First, it is unwise and even unjust to make comparisons between the personalities as well as the liturgical proclivities of Benedict and Francis. They are very different men who come from very different backgrounds and cultures. They are both, needless to say, Catholic!
Second, while the Apostolic See is solely responsible for the regulation of the Sacred Liturgy, we should not expect that Pope Francis will issue new decrees that will substantively change the Church's liturgical norms or revoke any of the "Benedictine" reforms (e.g., Summorum Pontificum).
Third, Pope Francis has repeatedly spoken of his high regard for his predecessor and is undoubtedly appreciative of the impressive legacy of the papacy of Pope Benedict XVI.
Fourth, our new pope has taken St. Francis for his inspiration in large part because of the Poverello's great love for the poor. But let us not forget that St. Francis, although never ordained a priest, made sure that no effort was spared in providing the very best for the offering of the Holy Sacrifice of the Mass and in the handling of the Eucharistic species.
His biographer, Thomas Celano, wrote:
"[St. Francis] wished at one time to send his brothers through the world with precious pyxes, so that wherever they should see the price of our redemption kept in an unbecoming manner, they should place It in the very best place."
One who follows in the footsteps of St. Francis imitates Jesus in his poverty and becomes a servant of Christ in the poor. At the same time, a true Franciscan, like St. Francis himself, would never treat the Eucharistic Lord in a manner which is poor and shabby.
Finally, it is inevitable that Pope Francis will put his own stamp on his pontificate. This is to be expected. But whatever that stamp or style or tone, he is the pope, the Successor of St. Peter and the Vicar of Christ on earth. He deserves our utmost respect, our filial love and our constant prayers. How beautiful was his gesture there on the loggia when he introduced himself to the world and asked for the prayers of the faithful, bowing low as they prayed in silence for him?
St. Catherine of Siena would often say that the pope is "the sweet Christ on earth." That is how we should see him and love him and obey him.
We should ask the Lord to pour into our hearts a deep and abiding love for the Holy Father, whoever he may be, whether Benedict or Francis or whoever.
St. Josemaria Escriva once wrote: "For me, in the hierarchy of love, the Pope comes right after the Most Holy Trinity and our Mother the Virgin." (Conversations, 46)
Let us ask Our Lady, Mother of the Church, to intercede for our new Holy Father, Pope Francis, that his pontificate will be one which brings about an authentic renewal of the Church and draw many souls into a deeper union with Jesus the Lord!
Fr. G. Peter Irving III is a priest of the Archdiocese of Los Angeles and Pastor of Holy Innocents Church, Long Beach, California.
---
Copyright 2017 - Distributed by THE CALIFORNIA NETWORK
Pope Francis Prayer Intentions for JUNE 2017
National Leaders.
That national leaders may firmly commit themselves to ending the arms trade, which victimizes so many innocent people.
---
---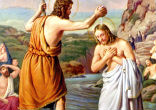 The consideration of Jesus' baptism, gives us an opportunity to remember our own baptism. If you do not know the date of your own ... continue reading
---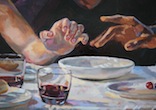 I gave my back to those who beat me, my cheeks to those who plucked my beard; My face I did not shield from buffets and spitting. HYTHE, ... continue reading
---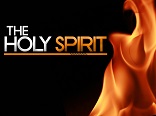 The Spirit makes one man a teacher of divine truth, inspires another to prophesy, gives another the power of casting out devils, enables ... continue reading
---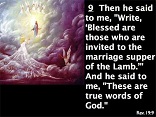 It is not accidental that the Bible, from beginning to the end, uses marriage as a metaphor and a symbol to reveal the plan of God for the ... continue reading
---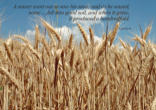 "A sower went out to sow. And, as he sowed, some seed fell on the path, and birds came and ate it up. Some fell on rocky ground, where it ... continue reading
---

Copyright 2017 Catholic Online. All materials contained on this site, whether written, audible or visual are the exclusive property of Catholic Online and are protected under U.S. and International copyright laws, © Copyright 2017 Catholic Online. Any unauthorized use, without prior written consent of Catholic Online is strictly forbidden and prohibited.