MONDAY HOMILY: Learning Through Silence
---
Sometimes, like Zechariah, we seem to be fumbling in the dark, seeking understanding.  In the midst of these experiences, we have to learn the lesson of patient faith.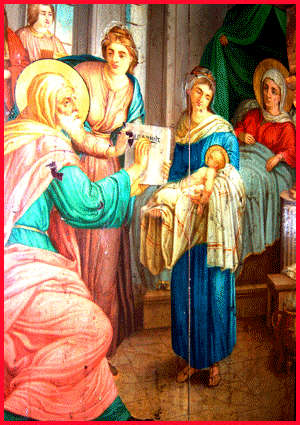 style="margin: 0.0px 0.0px 0.0px 0.0px; text-align: justify; font: 14.0px Times New Roman">SUGAR LAND, TX (Catholic Online). Nine months is a long time to go without speaking.  While the father of John the Baptist was able to hear others and interact with them throughout the length of his wife's pregnancy, Zechariah had lost the power of speech.  He was struck mute by an angel of the Lord.
St. Luke tells us what happened.  The angel Gabriel appeared to Zechariah in the Jerusalem temple, while he carried the rituals of the Jewish priesthood (see Luke 1:8-22).  Gabriel had been sent by God to announce to Zechariah that he and his wife Elizabeth would be granted the gift of a son. Zechariah doubted; and as punishment, lost his power of speech.  "Behold," Gabriel said, "you will be silent and unable to speak until the day that these things come to pass, because you did not believe my words" (Luke 1:20).
Zechariah had nine months to think things over.  He and Elizabeth had been praying for a child, but were now beyond the normal years of childbearing. When God finally granted this couple's deepest wish, Zechariah scoffed.  In his enforced silence, Zechariah had time to ponder.  Did he really trust in God?  After many years of intense petition, God had finally answered his prayer.  Shouldn't Zechariah have been grateful rather than doubtful?
Despite his faith - and we shouldn't doubt that Zechariah was a man of faith - it may be that Zechariah was expecting his hopes to unfold according to his plan rather than according to God's design.  Sound familiar?  Haven't we prayed like Zechariah, asking for some special blessing, favor, or relief?  Expecting God to answer our prayer according to our expectations could blind us to the unanticipated graces he sends our way.
We can almost hear the words of Zechariah's son, whose words have resonated throughout the season of Advent.  "Prepare the way of the Lord, make straight his paths" (Luke 3:4).  Without preparation, we may not be ready to discern the will of God, much less act upon it.
What changed in Zechariah between his encounter with Gabriel and the birth of John?  His forced silence led Zechariah into a much-neglected contemplation.  When he could finally speak, this one-time scoffer of the divine declared, "Blessed be the Lord God of Israel, for he has visited and redeemed his people" (Luke 1:68).   
Zechariah used his time of silence well.  Instead of gnawing on the bitterness of his doubts and his failure to respond faithfully to the blessings of God, he gave his time to contemplation of the work the Lord was accomplishing through his wife and him.
Humbled by his experience, Zechariah - undoubtedly aided by a special divine grace - was able to see God's plan in high relief.  Finally, he rejoices in it.  We can learn from his example.  
God's will is not always clear to us.  Sometimes, like Zechariah, we seem to be fumbling in the dark, seeking understanding.  In the midst of these experiences, we have to learn the lesson of patient faith.
"To live, grow, and persevere in the faith until the end we must nourish it with the word of God; we must beg the Lord to increase our faith; it must be 'working through charity,' abounding in hope, and rooted in the faith of the Church" (Catechism of the Catholic Church, no. 162).
If we find ourselves in darkness and doubt, let us move towards the light.  The light of God radiating from his eternal Son envelops the Christmas feast, only one day away.  By staying close to Christ, we will find the source of our faith, the fulfillment of our understanding, and love without limit.  And Mary will be at his side.
------
Fr. Stephen B. Reynolds is pastor of St. Theresa Catholic Church in Sugar Land, TX, a suburb of Houston.  You may visit the parish website at: www.SugarLandCatholic.com.
---
Copyright 2019 - Distributed by THE CALIFORNIA NETWORK
Pope Francis Prayer Intentions for January 2019
Young People and the Example of Mary.
That young people, especially in Latin America, follow the example of Mary and respond to the call of the Lord to communicate the joy of the Gospel to the world.
---
---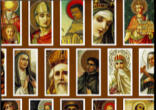 Calling the saints to mind inspires, or rather arouses in us, above all else, a longing to enjoy their company, so desirable in itself. We ... continue reading
---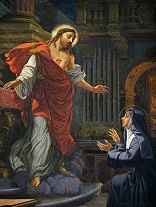 The heart is the center of a person, the place from which he/she makes the choices which will affect the world within them and around them. ... continue reading
---
---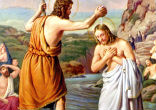 The consideration of Jesus' baptism, gives us an opportunity to remember our own baptism. If you do not know the date of your own ... continue reading
---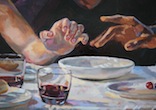 I gave my back to those who beat me, my cheeks to those who plucked my beard; My face I did not shield from buffets and spitting. HYTHE, ... continue reading
---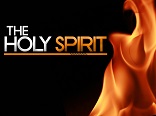 The Spirit makes one man a teacher of divine truth, inspires another to prophesy, gives another the power of casting out devils, enables ... continue reading
---