MONDAY HOMILY: The Family of Jesus
---
God wants us to hear this litany every year.  Why?  What eternal truths does this long list of names communicate to us?  How is the hearing of this list important for our salvation?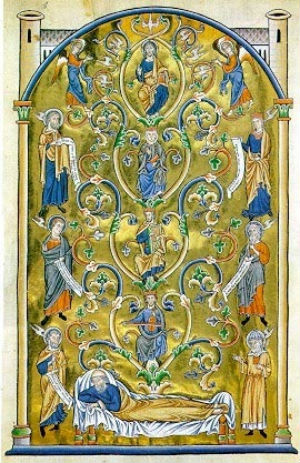 P style="TEXT-ALIGN: justify; MARGIN: 0px; FONT: 14px Times New Roman">SUGAR LAND, TX (Catholic Online) It once fell to a young Dominican brother to read the Scripture during a community meal.  The passage was the same as that from today's Gospel: the genealogy of Christ according to St. Matthew (Matthew 1:1-17).  Being somewhat flustered by the prospect of reciting that long litany of Hebrew names, the brother approached his Novice Master.
"Father," he asked, "may I just skip over that list of names tomorrow, and get to the important stuff?"
"Dear brother," replied the master, "would you alter the Word of God for your own convenience?"
Knowing that "yes" was not the answer that the Novice Master expected, the brother dropped his suggestion and returned to his cell to practice his pronunciation.
Hearing a long list of names - this is also the Gospel reading for the Vigil of Christmas, by the way - may sound less than thrilling and far from engaging.  However, like the religious brother of the story, our appreciation of the Word of God ought to transcend what seems to be convenient or immediately captivating.  God speaks to us through this genealogy just as surely as He does in other parts of His revealed Word.
The Catechism of the Catholic Church teaches that the Scriptures contain "whatever [God] wanted written, and no more" (CCC, no. 106). And, "no less," we might add.
So God wants us to hear this litany every year.  Why?  What eternal truths does this long list of names communicate to us?  How is the hearing of this list important for our salvation?
First, the genealogy in the Gospel according to St. Matthew affirms the humanity of Christ.  The eternal Son of God, the second Person of the Blessed Trinity, did not merely appear to possess a human body.  He is fully and truly human, "like us in all things but sin" (Preface I of the Sundays in Ordinary Time; cf. Hebrews 4:15).
In the first centuries of the Christian era, the Church was deeply divided by false teachers who claimed that Jesus was not truly divine, that his humanity was not complete, or that his human appearance was only a kind of mirage.  Addressing this assault on the truth of the faith required incredible focus and energy on the part of the Church's pastors.  
The Creed which we recite every Sunday is the fruit of these efforts, and makes clear the constant doctrine of the Church, firmly held since the time of the apostles that Jesus Christ is true God and true man.
Second, the genealogy is a testament to the fact that Jesus is part of a human family.  While it is true that this genealogy pertains to St. Joseph, and that Jesus' humanity comes solely through his Blessed Mother, it is also true that Jesus acquires his legal identity as a descendent of David through St. Joseph, who is his adoptive father.  Under the Jewish Law, Jesus is part of the House of David because Joseph took Jesus into his household.
We are also part of a particular human family.  We probably received the gift of faith through them. Unless we are converts, our parents brought us to the waters of Baptism at an early age, perhaps just a few days after our birth - a most worthy custom to we do well to imitate.  This is a solemn duty of parents.
In the marriage rite, the couple is asked, "Will you receive children loving from God and bring them up according to the law of Christ and his Church?"   Thus, from the very beginning of the existence of their family, spouses acknowledge that openness to the gift of children, and their subsequent formation in the faith, is an essential part of their divine vocation.
How can we pass on the faith from within our families?  Family prayer is foundational and indispensible.  Sunday Mass, frequent - if not daily - recitation of the Holy Rosary, prayers before meals (even when dining out), the observance of Holy Days, and emphasizing the religious aspect of holidays that have become increasingly secularized are all ways of fostering a life of faith within the family. It is never too late (or early) to introduce family prayer into one's daily routine.  Perhaps we can mark these final days of Advent with an intensification of family and personal prayer.
Mary is mentioned at the very end of St. Matthew's genealogy.  She married into a great family, and made it greater by her holiness, rooted in her total embrace of the will of God.  How intense must have been the prayer of the Holy Family at Nazareth, and what a great source of unity it must have been for them.  Let us ask a little of that grace for ourselves as Christmas draws near.
Fr. Stephen B. Reynolds is pastor of St. Theresa Catholic Church in Sugar Land, TX, a suburb of Houston.  You may visit the parish website at: www.SugarLandCatholic.com.
---
Copyright 2018 - Distributed by THE CALIFORNIA NETWORK
Pope Francis Prayer Intentions for APRIL 2018
For those who have Responsibility in Economic Matters.
That economists may have the courage to reject any economy of exclusion and know how to open new paths.
---
---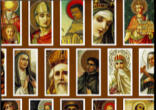 Calling the saints to mind inspires, or rather arouses in us, above all else, a longing to enjoy their company, so desirable in itself. We ... continue reading
---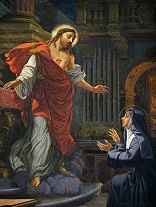 The heart is the center of a person, the place from which he/she makes the choices which will affect the world within them and around them. ... continue reading
---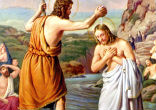 The consideration of Jesus' baptism, gives us an opportunity to remember our own baptism. If you do not know the date of your own ... continue reading
---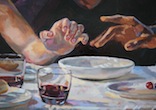 I gave my back to those who beat me, my cheeks to those who plucked my beard; My face I did not shield from buffets and spitting. HYTHE, ... continue reading
---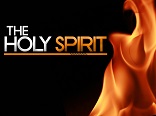 The Spirit makes one man a teacher of divine truth, inspires another to prophesy, gives another the power of casting out devils, enables ... continue reading
---