MONDAY HOMILY: Lord, Please Let Me See!
---
Our shortcomings and imperfections should never become an excuse for abandoning the adventure of seeking Christ and following him.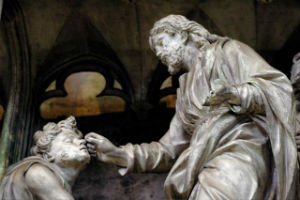 Highlights
By Fr. Stephen B. Reynolds
Catholic Online (https://www.catholic.org)
11/19/2012 (5 years ago)

Published in Year of Faith
Keywords: Bartimaeus, Gospel of Luke, Gospel of Mark, blind man, Jesus, healing, miracles, St. Josemaria Escriva, Catechism of the Catholic Church, St. Theresa Sugar Land, Fr. Stephen B. Reynolds
---
SUGAR LAND, TX (Catholic Online) "Lord, please let me see."  How could Jesus not be moved by this request, this plaintive and direct petition? Especially since this blind man - called Bartimaeus in the Gospel of Mark, but here curiously unnamed - freely acknowledges the Lordship of Christ.
"Jesus, Son of David," Bartimaeus cries out.  Ironically, it takes a blind man to reveal the Messianic identity of Christ to the seeing eyes around him.  Clearly, Bartimaeus was blessed with interior sight; not the sort of "inner eye" claimed by psychics and charlatans - but a true interior vision illuminated by faith.
Can we imagine how many hours this poor man spent praying as he sat by the gate of Jericho?  His only possession of value was his cloak (see Mark 10:11), a scanty protection from the burning heat and the dust kicked-up by everyone passing by on the road.  His other senses having been sharpened by his lack of sight, Bartimaeus must have caught snippets of conversations of those passing by: stories about Jesus of Nazareth.
In his loneliness and solitude, those accounts fueled the prayer of the blind man.  Could this Jesus really be the Messiah, the Son of David?  At some point, God gave Bartimaeus the grace to understand this, and so he seizes the moment when, quite unexpectedly, Jesus appears on the road.
"Jesus, Son of David, have pity on me!"  Despite the urgency of his pleading, Bartimaeus is told to be silent, not by Jesus, but by those around him.  Don't we find ourselves in a similar position from time to time?  Knowing that we are called to bear witness to Christ, our voice can be drowned out by competing tongues telling us to keep to ourselves, to keep quiet, and not to "impose" our views upon others.
In those circumstances especially, we should imitate Bartimaeus.  Not giving ground.  Resolutely persevering - always with charity and prudence - in the way of righteousness and truth.  Bartimaeus anticipates the Lord's triumphal entry into Jerusalem, when Jesus says, "I tell you, if these were silent, the very stones would cry out" (Luke 19:40).  Our witness to the truth of Christ and his Gospel can likewise serve as an instrument for Jesus' entry into human hearts.
Bartimaeus also teaches us that calling upon the name of the Lord is the foundation of Christian prayer.  "The name 'Jesus' contains all:  God and man and the whole economy of creation and salvation.  To pray 'Jesus' is to invoke him and to call him within us.  His name is the only one that contains the presence it signifies" (Catechism of the Catholic Church, no. 2666).  This year of faith cannot bear much fruit if it is not animated and sustained by prayer.  If we do nothing else in the coming months with regard to our Christian formation, it should be a sincere effort to revitalize our practice of daily conversation with the Lord.
Finally, Bartimaeus shows us that detachment is necessary in order to approach Jesus without hindrance.  In St. Mark's account of this scene, Bartimaeus throws aside his cloak, once Jesus calls out to him (cf. Mark 10:50).  As a blind man, how did Bartimaeus expect to find his way back to reclaim his most precious possession?  How would he keep himself warm in the frigid desert night without his cloak?  None of these concerns were sufficient to avert Bartimaeus' determination to meet the Lord.
"He threw aside his cloak! I don't know if you have ever lived through a war, but many years ago I had occasion to visit a battlefield shortly after an engagement. There, strewn all over the ground, were overcoats, water bottles, haversacks stuffed with family souvenirs, letters, photographs of loved ones... which belonged, moreover, not to the vanquished, but to the victors! All these items had become superfluous in the bid to race forward and leap over the enemy defenses. Just as happened to Bartimaeus, as he raced towards Christ" (St. Josemaria Escrivá, Friends of God, no. 195).
Shouldn't we have the same confidence in Jesus' power to save us? Let nothing hold us back.  Our shortcomings and imperfections should never become an excuse for abandoning the adventure of seeking Christ and following him.
-----
Fr. Stephen B. Reynolds is pastor of St. Theresa Catholic Church in Sugar Land, Texas, a suburb of Houston.  You may visit the parish website at: www.SugarLandCatholic.com
---
Copyright 2018 - Distributed by THE CALIFORNIA NETWORK
Pope Francis Prayer Intentions for FEBRUARY 2018
Say 'No' to Corruption.
That those who have material, political or spiritual power may resist any lure of corruption.
---
---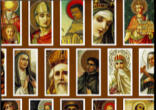 Calling the saints to mind inspires, or rather arouses in us, above all else, a longing to enjoy their company, so desirable in itself. We ... continue reading
---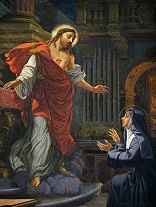 The heart is the center of a person, the place from which he/she makes the choices which will affect the world within them and around them. ... continue reading
---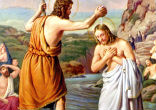 The consideration of Jesus' baptism, gives us an opportunity to remember our own baptism. If you do not know the date of your own ... continue reading
---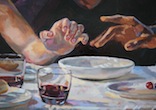 I gave my back to those who beat me, my cheeks to those who plucked my beard; My face I did not shield from buffets and spitting. HYTHE, ... continue reading
---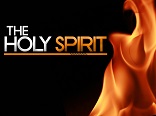 The Spirit makes one man a teacher of divine truth, inspires another to prophesy, gives another the power of casting out devils, enables ... continue reading
---