Contemplative Prayer and Stillness
---
What does it mean to be still?
It is difficult to be still in our overly busy world. It is easy to think that being still is a waste of time.  It is easy to think that we have to always be doing something.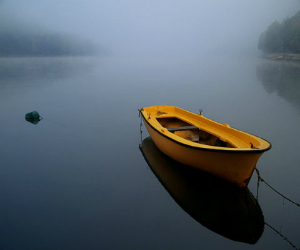 CORPUS CHRISTI, TX (Catholic Online) - "How sweet the moonlight sleeps upon this bank.
Here will we sit, and let the sounds of music
Creep in our ears, soft stillness, and the night
Become the touches of sweet harmony."  (William Shakespeare)
Ours is a busy and noisy world.  We are always on the go.  Many of us have too many events on our calendar.  We rapidly move from the latest business deal to the next soccer game or music recital.
If we have a few moments to ourselves, we automatically check our email or our Facebook account.  For many people, email is not fast enough, we have to use text messaging in order to get an instant answer. 
Lao Tzu, a Chinese philosopher (600 BC-531 BC) once wrote: "To the mind that is still, the whole universe surrenders."
Last week, we considered the importance of silence for the cultivation of contemplative prayer.  Let us now consider something related to silence which is stillness. 
It is difficult to be still in our overly busy world.
It is easy to think that being still is a waste of time.  It is easy to think that we have to always be doing something. 
Immersed in our American consumeristic society, we can be obsessed about productivity; that we have to be always doing something. 
What does it mean to be still?
The dictionary tells us that stillness refers to being motionless, stationary, undisturbed, tranquil, silent and calm.  As a noun, stillness means the absence of motion. 
The absence of motion; that's a good way to look at this word and why it is so important for the reception of the gift of contemplative prayer. 
We all need moments during our hectic day when there is an absence of motion, and not just when we are sleeping. 
Saint Augustine once wrote: "There is this place of undisturbed quietness where love is not deserted; see how things pass away and give place to others; fix your dwelling firmly there.
Put your trust, my soul, in whatever it is you have received from him.  Entrust to him whatever comes to you; for you shall lose nothing.
Those parts of you that may have decayed, they too will receive a new flowering, and you shall find yourself healed. 
All that you have seen ebbing away from you, there shall be restored, given fresh form, and renewed, bound ever more tightly to yourself.  Remain in the presence of God who alone stands fast and abides" (The Confessions, IV). 
How can you begin to achieve stillness in your daily life?
Begin by putting into your daily routine twenty to thirty minutes every morning of centering prayer or lectio divina.  This is where we need to start.
"When you give yourself to prayer, if you are, as far as possible, free from all distraction, and if the verse comes suddenly to a halt on your tongue and immobilizes your soul in the silence, and if, independently of your will, this silence remains in you, be sure you have entered the peace you seek.
And again, if in every thought that arises in your soul, and in every remembrance and point of contemplation that come to you in this peace, you find tears filling your eyes and flowing with no effort down your cheeks, be sure that the wall before you is down. 
And if you find from time to time your intellect has become immersed in your heart without your having foreseen it and apart from any regulation, and if it remains there for a moment, if after that, you feel your limbs seized, as it were, by a great weakness and peace reigns over your thoughts, if this state continues, be sure that the cloud had begun to cover your dwelling with its shadow" (Isaac of Nineveh, Ascetic Treatises, 12).
Prayer also is a discipline and the discipline of prayer will begin to bring stillness into your life.
Wake up earlier so that you can be immersed in total silence and be still. Turn off the cell phone, the email and the Facebook account.  
Do this every day.
"Be still, and know that I am God" (Psalm 46: 10).
-----
Father James Farfaglia is a contributing writer for Catholic Online and author of Get Serious! - A Survival Guide for Serious Catholics.  You can visit him on the web at www.fatherjames.org. 
---
Copyright 2018 - Distributed by THE CALIFORNIA NETWORK
Pope Francis Prayer Intentions for APRIL 2018
For those who have Responsibility in Economic Matters.
That economists may have the courage to reject any economy of exclusion and know how to open new paths.
---
---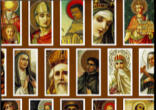 Calling the saints to mind inspires, or rather arouses in us, above all else, a longing to enjoy their company, so desirable in itself. We ... continue reading
---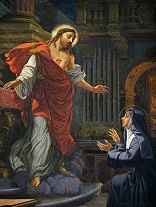 The heart is the center of a person, the place from which he/she makes the choices which will affect the world within them and around them. ... continue reading
---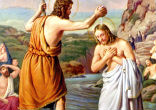 The consideration of Jesus' baptism, gives us an opportunity to remember our own baptism. If you do not know the date of your own ... continue reading
---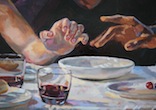 I gave my back to those who beat me, my cheeks to those who plucked my beard; My face I did not shield from buffets and spitting. HYTHE, ... continue reading
---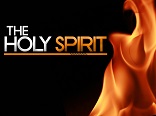 The Spirit makes one man a teacher of divine truth, inspires another to prophesy, gives another the power of casting out devils, enables ... continue reading
---