Houston Graffiti Artist 'GONZO247' Signs on to Paint Mural
---
Signs on to Paint Mural on University of St. Thomas Campus
In keeping with its ongoing "Be Your Bold Self" marketing campaign, the University of St. Thomas Houston has commissioned local graffiti artist Mario Figueroa Jr., better known by his artistic name GONZO247, to paint the first permanent mural on campus. The mural, of St. Thomas Aquinas surrounded by Houston landmarks, will be located on the side of Crooker Center, 3909 Graustark, facing the Campus Life Mall.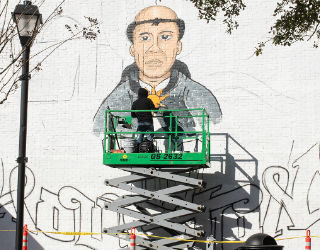 he mural, of St. Thomas Aquinas surrounded by Houston landmarks, will be located on the side of Crooker Center.
Houston (Feb. 8, 2019) -- A native Houstonian, GONZO is renowned throughout the city's art community. His work includes the iconic "Houston Is Inspired" mural located at 315 Travis Street. Recently, he completed one of six installations at the new Saint Arnold's Brewing Co. Beer Garden and Restaurant. Apart from his portfolio, GONZO also has a personal connection to the University: His sister is an alumna and former employee.

The Design

Born and raised a Catholic, GONZO used the University's patron, St. Thomas Aquinas, for the focus of the design. Additionally, he often incorporates Houston imagery into his works, which includes the University's mural.
"There were a lot of angles that inspired the design," he said. "One was taking a tour of the campus and seeing objects or designs that jumped out at me. In addition, the history of the campus and of the saint himself, and, of course, the vibrancy and diversity of the city, which I think is reflected in the diversity of the student body here. So, all that meshed together is what is in the design."
The University of St. Thomas was founded in 1947 by the Basilian Fathers as an independent, Catholic, coeducational university in Houston, TX. Situated in the city's Museum District, the University enrolls 3,312 total students with an undergraduate population of 1,602. Set against the backdrop of the Texas Medical Center UST has seen a 75 percent growth rate among students pursuing degrees in STEM (Science, Technology, Engineering, Mathematics) and over half of the undergraduate student body pursues a degree in one of the STEM fields. The University of St. Thomas was ranked 28th in the 2018 edition of the U.S. News and World Report's "America's Best Colleges" list of universities in the western region of the United States and was additionally ranked one of the best colleges in the West according to The Princeton Review.   
For more information, please visit www.stthom.edu.
---
Copyright 2019 - Distributed by THE CALIFORNIA NETWORK
---
---
---
More College
Finding the right College
There's no magic formula for choosing a college, but there are steps you can take to find a good fit. Use this tool to start your journey.
Latest College News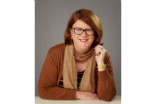 Catholic universities should try to do more than run an assembly line of information for students who never learn to think, a prominent ... continue reading
---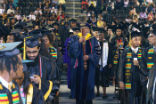 This week the country marked National HBCU Week to recognize the accomplishments of historically black colleges and universities throughout ... continue reading
---
---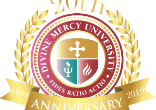 Divine Mercy University (DMU) will kick off its twentieth year anniversary with the dedication of its new campus, president's picnic, ... continue reading
---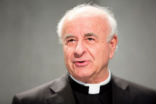 Archbishop Vincenzo Paglia, grand chancellor of Rome's Pontifical Institute John Paul II and president of the Pontifical Academy for Life, ... continue reading
---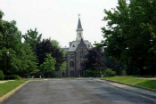 Disgraced former cardinal Theodore McCarrick created a "culture of fear and intimidation" at the Seton Hall University seminary, according ... continue reading
---