University of St. Thomas in Texas Recommended in 2018-19 Edition of The Newman Guide
---
The University of St. Thomas is recommended in the 2018-2019 edition of The Newman Guide, the flagship project of The Cardinal Newman Society that recommends 28 Catholic colleges, universities and higher education programs for excellence in faithful Catholic education.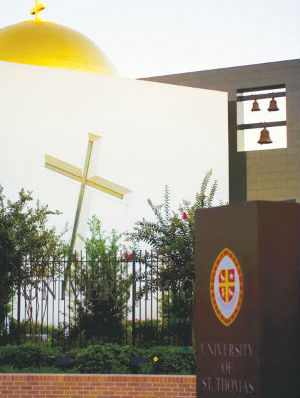 University of St. Thomas Chapel of St. Basil
According to the guide, "The University of St. Thomas is an excellent liberal arts-oriented institution. Its extensive core curriculum provides graduates with a well-rounded education. The School continues to place a strong emphasis on its Catholic identity, which is reflected in its faithful theology and philosophy departments and by the way that Catholicism permeates the campus.
Hewing to its 70-year-old tradition--and building on it--the University of St. Thomas is poised for growth. Local, first-generation college students from the area will continue to benefit, but so will those from around the country looking for a quality, faithful Catholic education at an urban university."
Over half the University's students are minorities (Hispanic, African American, Asian American, and Native American), and many of these are first-generation college students. Under Title V of the Federal Elementary and Secondary Education Act, UST is identified as a Hispanic-Serving Institution, reflecting its greater than 25 percent Hispanic student population. Houston is the most culturally diverse city in the U.S., and UST reflects Houston.
University President Richard Ludwick notes, "As the University of St. Thomas celebrates its 70th year of providing a Catholic liberal arts education, we are truly honored to once again be recommended by the Cardinal Newman Society. UST firmly embodies the principles of Ex Corde Ecclesiae, and is committed to the religious, ethical and intellectual traditions of Catholic higher education. We prepare graduates for success in the modern world through innovative programs and facilities that are grounded with strong theology and philosophy programs, and built upon the foundation of the Basilian Fathers' values of goodness, discipline, knowledge, and community."
The Newman Society launched a completely redesigned website at www.TheNewmanGuide.com and updated profiles of all of the recommended colleges.  
The expanded Newman Guide content online goes beyond highlighting important differences among faithful colleges. It also helps families understand the value of a faithful Catholic education, how to navigate the college search, and how to guide students in growing their faith on campus.  
---
Copyright 2019 - Distributed by THE CALIFORNIA NETWORK
---
---
---
More College
Finding the right College
There's no magic formula for choosing a college, but there are steps you can take to find a good fit. Use this tool to start your journey.
Latest College News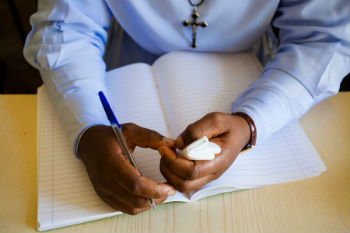 The US Department of Education is proposing to restore eligibility to members of religious orders for certain federal higher education ... continue reading
---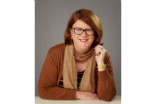 Catholic universities should try to do more than run an assembly line of information for students who never learn to think, a prominent ... continue reading
---
---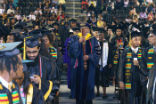 This week the country marked National HBCU Week to recognize the accomplishments of historically black colleges and universities throughout ... continue reading
---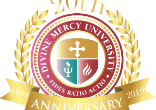 Divine Mercy University (DMU) will kick off its twentieth year anniversary with the dedication of its new campus, president's picnic, ... continue reading
---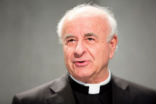 Archbishop Vincenzo Paglia, grand chancellor of Rome's Pontifical Institute John Paul II and president of the Pontifical Academy for Life, ... continue reading
---