Is it College or Kollege? Congress can't agree, so student loan rates will double on Monday
---
When you elect clowns, you get a circus.
Students loan rates are about to double on Monday because we have elected Congressional representatives who can't agree on virtually anything. This is just the latest real-world impact people will suffer as the Congressional circus continues.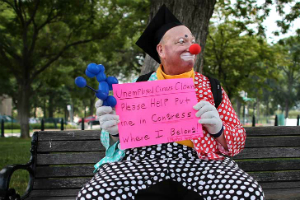 When you elect clowns, you get a circus.
LOS ANGELES, CA (Catholic Online) - Holders of student loans have been told to watch out. The rate on their subsidized Stafford loans will soon double from 3.4 percent to 6.8.
Yes, this is seriously the subject of intense Congressional wrangling and has been for over a year. Not PRISM, not Obamacare, not the IRS. These issues are back-burnered while Congress debates student loan rates--an assignment they should have turned in a year ago.
Democrats promise the rate increase will be both temporary and reversible. This isn't the issue. The problem is that it's happening in the first place.
Today, college educations are more expensive than ever to finance, and only the exceptionally well-prepared, the wealthy, and those fortunate enough to enjoy generous scholarships, can afford a full four-year degree. Graduate school on top of that can easily add another $20,000 or more to a student's finances.
Students are graduating with the price of a fine luxury car or small home on their credit reports, but little to show for it. -For some, college degrees are little more than expensive pieces of paper.
This is different from previous generations that could attend college with the benefit of a small scholarship and some modest savings when combined with a job. Now, with double-digit tuition hikes and increasingly expensive material such as books, housing, and transportation costs, fewer students can afford a full college education on their own and must finance the entire bill with loans.
This leaves many graduates graduating under the burden of debt that can range from $30,000 to over $100,000. In addition to crushing debt, students face dimmer employment prospects, stagnant wages, and now higher interest rates.
Some students deal with this by deferring their loans, an option that remains available as long as they continue taking classes - which requires more financing and means more debt.
We are left with an ever-increasing population of young, educated minds, burdened with debt and no relief. Atop that, we are increasing the financial pressure, even if for a moment.
The Senate has promised students that the rate increases will be rolled back in a late, but upcoming deal, and those rates will be retroactive. Despite those promises, faith is low. The issues has been looming for a year and an agreement has remained elusive because of partisan bickering.
Republicans want to tie the interest rates to the government's cost of borrowing. Democrats don't want to see any changes. Obama has promised to veto the Republican idea saying it would create too much uncertainty for parents and students.
The problem is similar in some ways to the healthcare crisis. With wages stagnant and unemployment high, Wall Street and moneyed interests, not to mention Congress and the President, enjoy good returns, comfortable finances and benefits while the rest of America struggles to cope with rising prices. Healthcare costs continue to rise by double digits every year and under Obamacare may even double or more.
Likewise, education costs have spiraled out of control as colleges and universities and publishers have realized that students will borrow to the hilt rather than forgo college.
This may change. Two out of five students fall behind on their loans and if economic conditions should worsen before something is done, a significant proportion may default. This is because college, like home prices before, is on a bubble fueled by easy lending.
At least with so many educated and desperate graduates out there, employment costs should go down, bringing some outsourced jobs back to the States. But there's no telling just when that may happen and how significant it could be, and with Congress unable to agree on virtually anything, there's plenty of uncertainty for parents and students in the status quo to worry about.
When you elect clowns. You get a circus.
---
Copyright 2018 - Distributed by THE CALIFORNIA NETWORK
Pope Francis Prayer Intentions for July 2018
Priests and their Pastoral Ministry.
That priests, who experience fatigue and loneliness in their pastoral work, may find help and comfort in their intimacy with the Lord and in their friendship with their brother priests.
---
---
---
More College
Finding the right College
There's no magic formula for choosing a college, but there are steps you can take to find a good fit. Use this tool to start your journey.
Latest College News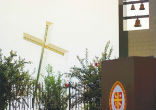 The University of St. Thomas is recommended in the 2018-2019 edition of The Newman Guide, the flagship project of The Cardinal Newman ... continue reading
---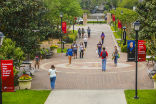 The University of St. Thomas (Houston) welcomes its largest incoming freshman class in the institution's 71-year history. The freshman ... continue reading
---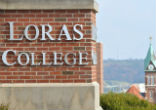 Already known for its legacy of successful, community-driven leaders, Loras College, Iowa's first college and the second oldest Catholic ... continue reading
---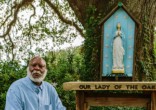 One hundred and seventy-nine years ago, two Jesuit priests sold 272 persons at a slave auction. Their families were torn apart: many of ... continue reading
---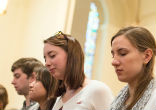 (Vatican Radio) Pope Francis on Friday visited one of Rome's major institutions of higher education today: the Università degli ... continue reading
---