UST Honors Student Sings Her Way to Grad School
---
UST Honors Student Sings Her Way to Grad School
Smart, articulate, dynamic and a devout Catholic are just a few ways University of St. Thomas professors describe graduating music major and English minor Meeka Opong. Taking her talents in music to Clarksville, Tenn., Opong will pursue her Master of Music in Vocal Performance at Austin Peay State University on a full tuition assistantship.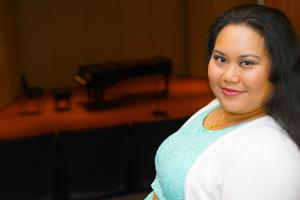 Photo Credit: Ronnie Piper
Highlights
By Bridget Hardy, University of St. Thomas
University of St. Thomas (stthom.edu)
5/21/2013 (6 years ago)

Published in College & University
Keywords: University of St. Thomas, Master of Music in Vocal Performance, Austin Peay State University, Mu Phi Epsilon, Gamma Tau Chapter, Filipino Student Association, UST's Honors Program, 2013 Research Symposium, Dr. Brady Knapp, Music Department, Opera Workshop,
---
At UST, Opong is president of the music fraternity Mu Phi Epsilon, Gamma Tau Chapter, a member of the Filipino Student Association and a student in UST's Honors Program for four years. She presented her Honors Program research of the arts and the human person at the 2013 Research Symposium. Even with so many interests, Opong appreciates how far she has come vocally, and her work with Dr. Brady Knapp, head of choral and vocal studies.
"When I came to Dr. Knapp, I hadn't had that much classical training," she said. "I started exploring opera and developed a healthier technique. He's helped me grow as a performer, singer and as a whole."
Knapp, assistant professor in the UST Music Department, said he has had the good fortune to work with Opong through vocal studies, choral ensembles and every semester during the Opera Workshop.
"She is a compassionate human being and an intelligent student who is well loved by the music faculty and her peers," Knapp said. "Meeka's people skills, charisma, talent and determination to succeed will serve her well in graduate school. I am very proud of all that she has accomplished while at UST."
Her accomplishments are quite extensive too. Coming to UST from St. Agnes Academy in Houston, Texas, a Dominican college-preparatory school, Opong received several scholarships including the V.J. Guinan Presidential scholarship in her freshman year and Parish Scholarship Program, in which St. Thomas matches paris`h scholarship contributions. As a first generation American whose parents attended college in the Philippines, Opong was grateful for the funds and delighted with the activities available as an undergraduate.
"I've gotten roles as an undergraduate that I wouldn't have gotten in larger programs because they go to graduate students," Opong said. "I've worked with professionals and seeing that high quality of performance was great as a young developing artist. Also, being on this campus allows us to work with sacred music, which I love. The opportunities you get at UST musically are incredible. I'm very grateful to all of my professors in the music department, especially Dr. Knapp, because without them I wouldn't be here."
Opong said though the musical culture of Houston is diverse and vibrant, she is intrigued by studying in a different city for the first time.
"My goal in my master's program is to hone my vocal technique," she said. "In about two or three years, I hope to be a finished product, but I've got an amazing start at UST. The music department is just full of fine professors who are invested and dedicated to students, but I can say that of all the professors at the University."
Opong will leave for Tennessee in early August to begin her work with Dr. Sharon Mabry, who held a master class on campus in April.
---
The University of St. Thomas, dedicated to educating leaders of faith and character, is a private institution committed to the liberal arts and to the religious, ethical and intellectual tradition of Catholic higher education. St. Thomas is Houstonís only Catholic University and was founded by the Basilian Fathers.
---
---
---
More College
Finding the right College
There's no magic formula for choosing a college, but there are steps you can take to find a good fit. Use this tool to start your journey.
Latest College News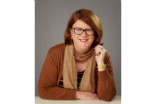 Catholic universities should try to do more than run an assembly line of information for students who never learn to think, a prominent ... continue reading
---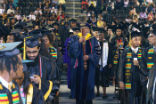 This week the country marked National HBCU Week to recognize the accomplishments of historically black colleges and universities throughout ... continue reading
---
---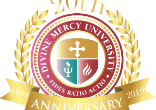 Divine Mercy University (DMU) will kick off its twentieth year anniversary with the dedication of its new campus, president's picnic, ... continue reading
---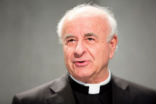 Archbishop Vincenzo Paglia, grand chancellor of Rome's Pontifical Institute John Paul II and president of the Pontifical Academy for Life, ... continue reading
---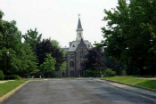 Disgraced former cardinal Theodore McCarrick created a "culture of fear and intimidation" at the Seton Hall University seminary, according ... continue reading
---