Brother and Sister Plant It Forward at UST
---
Brother and Sister Plant It Forward at UST
What do siblings with a thriving software company, Bridgway Software, have in common with Houston's urban organic farming and refugees from Africa's troubled Congo? They are elements of a radical idea turned non-profit company called Plant It Forward Farms, driven by University of St. Thomas alumni Teresa O'Donnell '77 and her brother Pat '76 to help economically disadvantaged refugees generate a living wage.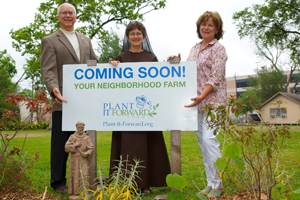 Pat O'Donnell, Sister Damien Marie Savino and Teresa O'Donnell stand in front of the new Plant It Forward site on the University of St. Thomas campus.
Pat, with degrees in math and theology, and Teresa who is an alumna from UST's nursing program, were scouting for a way to give back to the community when a Houston Chronicle article about the struggles of unemployed refugees caught Teresa's eye.
She contacted the Catholic Charities refugee resettlement program and learned that finding meaningful work for uneducated refugees from was difficult. She did learn that those who do find work are in low paying, night shift, factory work with a rotating door.
"I asked myself what it would be like if I had to flee my country, stay in some interim place, then make it to America where I don't speak the language, have no marketable skills and am completely out of my comfort zone," Teresa said.
A subsequent article noticed by the siblings claimed that a farmer with only an acre of land could generate a decent living.
Teresa started to connect the dots. "There is a huge market for local produce now," she said. "There is vacant land everywhere. And there are these refugees who need work."
Pat said, "We started doing our homework. With Houston's 12-month growing cycle, we figured that someone with an acre of land could become self-sufficient, conceivably earning anywhere from $20,000 to $60,000 annually."
In May 2012, the two went to work securing the first three acres from a church. They signed up 14 African refugees, all with some previous farming experience, for a year of training on the first acre.
"By October of that year, the first produce was harvested and being sold at farmers markets and to local chefs," Pat said. "A single acre consistently generated a remarkable $1,000 in sales per week. That suggested to us that perhaps an acre is more than is needed. Half an acre is probably enough and would be easier to find in the city," he said.
Their first half-acre lot was secured recently at University of St. Thomas where a small community garden had been located and operated by the Environmental Science and Studies program.
UST's ESS program is unique among environmental programs in the United States. While many universities offer programs that study the environment from the perspective of ecology or economics, UST is able to go a step further to explore environmental issues from a moral perspective in light of the Catholic intellectual tradition.
Sister Damien Marie Savino, FSE, chair of environmental science and studies, said the Plant It Forward Farms garden should be able to help at least one family, if not more, get their feet on the ground in this country.
"In the future, our Environmental Science and Studies department hopes to coordinate some collaborative educational ventures with the Plant It Forward Farms."
At University of St. Thomas, giving students the opportunity to learn first-hand and exposing them to community service is part of the students' opportunity to live the St. Thomas mission: goodness, discipline and knowledge. For Teresa, St. Thomas was more than taking the required math, science and English subjects.
"I was also exposed to reasoning, compassion, tolerance and an understanding that things are not always as they seem. While these ideas did not fully mature in me at the time, they have proven to be the basis of my decision making now, as an older and hopefully wiser woman. I am very grateful for the foundation I received at UST."
Rewarding days are ahead. So is a lot more work by the new non-profit group. Contracts are being sought with restaurants to join eateries such as Underbelly and Roots Bistro as purchasers of the produce. And Plant It Forward Farms is in pursuit of many more vacant half-acre lots. A philanthropic dream is being realized.
"This is our second farm in Houston," Teresa said. "My vision is a farm in every neighborhood."
---
The University of St. Thomas, dedicated to educating leaders of faith and character, is a private institution committed to the liberal arts and to the religious, ethical and intellectual tradition of Catholic higher education. St. Thomas is Houstonís only Catholic University and was founded by the Basilian Fathers.
---
---
---
More College
Finding the right College
There's no magic formula for choosing a college, but there are steps you can take to find a good fit. Use this tool to start your journey.
Latest College News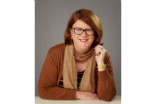 Catholic universities should try to do more than run an assembly line of information for students who never learn to think, a prominent ... continue reading
---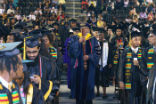 This week the country marked National HBCU Week to recognize the accomplishments of historically black colleges and universities throughout ... continue reading
---
---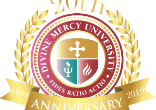 Divine Mercy University (DMU) will kick off its twentieth year anniversary with the dedication of its new campus, president's picnic, ... continue reading
---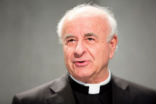 Archbishop Vincenzo Paglia, grand chancellor of Rome's Pontifical Institute John Paul II and president of the Pontifical Academy for Life, ... continue reading
---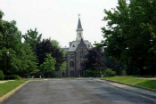 Disgraced former cardinal Theodore McCarrick created a "culture of fear and intimidation" at the Seton Hall University seminary, according ... continue reading
---