Hattrup Dissertation Unanimously Passed at UST
---
Hattrup Dissertation Unanimously Passed at UST
Joseph Hattrup's dissertation, "Form and Predicability in Aristotle's Categories and the Middle Books of the Metaphysics," was unanimously passed on April 19. He argued that two famous Aristotelian doctrines on substance are not contradictory in principle. Hattrup will now be referred to as Dr. Joseph Hattrup.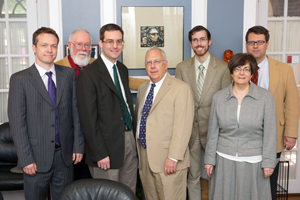 Pictured (left to right): Dr. Michael Boler, Dr. Edward Macierowski, Dr. Joseph Hattrup, Dr. R. Edward Houser, Dr. Andrew Hayes, Dr. Mary Catherine Sommers and Dr. Thomas Osborne in Sullivan Hall after Hattrup's defense.
External Reader on the Examining Board, Dr. Edward Macierowski, professor of philosophy at Benedictine College, was impressed with Hattrup.
"Hattrup's dissertation is not only a recognizable masterwork of a young philosopher, and so a convincing sign that he deserves the doctoral degree, but also the dissertation should be revised and submitted as soon as possible to publication at a major academic press."
Hattrup's argument focused on how Aristotle develops two distinct doctrines of the notion of 'substance', a notion he generally places within the context of various 'categories' of being, in his two works the "Categories" and the "Metaphysics."
"A widely received view about these works is that they contain doctrines of substance that are contradictory in principle and which therefore show significant changes in Aristotle's thought," he said. "I am arguing that these two doctrines of substance, though different, are compatible with each other and not contradictory in principle."
Hattrup explained this in three steps. First, he argued there is a consistent and ordered procedure according to which Aristotle uses the term "substance." Second, he asserted that Aristotle does not change his mind about the criteria according to which things ought to be called substances. Third, he clarified the properties of the first causes of substances as Aristotle conceives them.
"What I hope the dissertation will contribute to the scholarly community is support for current efforts at understanding the unity and consistency of Aristotle's thought and principles, especially as regards logic and metaphysics," Hattrup said.
The examiners went through two rounds of questions and members of the University of St. Thomas faculty asked questions.
The Examining Board membership included:

Chair: Dr. Andrew Hayes, Assistant Professor, Department of Theology
Director: Dr. R. Edward Houser, Professor and Bishop Wendelin J. Nold Chair in Graduate Philosophy
Reader: Dr. Michael Boler, Visiting Professor, Modern and Classical Languages
Reader: Dr. Thomas Osborne, Associate Professor, Center for Thomistic Studies
Reader: Dr. Mary Catherine Sommers, Professor, Center for Thomistic Studies 
External Reader: Dr. Edward Macierowski, Professor of Philosophy, Benedictine College
A copy of the dissertation is available for examination in Sullivan Hall.
---
The University of St. Thomas, dedicated to educating leaders of faith and character, is a private institution committed to the liberal arts and to the religious, ethical and intellectual tradition of Catholic higher education. St. Thomas is Houstonís only Catholic University and was founded by the Basilian Fathers.
---
---
---
More College
Finding the right College
There's no magic formula for choosing a college, but there are steps you can take to find a good fit. Use this tool to start your journey.
Latest College News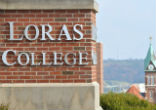 Already known for its legacy of successful, community-driven leaders, Loras College, Iowa's first college and the second oldest Catholic ... continue reading
---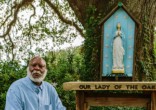 One hundred and seventy-nine years ago, two Jesuit priests sold 272 persons at a slave auction. Their families were torn apart: many of ... continue reading
---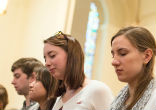 (Vatican Radio) Pope Francis on Friday visited one of Rome's major institutions of higher education today: the Università degli ... continue reading
---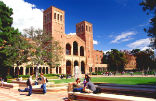 The UCLA campus has been put on lockdown after reports of a shooter in the university's Boelter Hall were released via social media. ... continue reading
---

In a move reminiscent of the early 1900s, North Carolina State University segregated a student Christian group from the rest of the student ... continue reading
---