UST Grad Mathematician Calculates Perfect Speech
---
UST Grad Mathematician Calculates Perfect Speech
To get the golden ratio, mathematicians take a line and divide it into two segments with the property that when the longer part is divided by the smaller part, it is equal to the whole length divided by the longer part. If you take the length of a college career, divide it by a one small life-changing moment, which is also equal to the whole four-year experience, you get a divine sequence of events. Confused? Brittany Garza is not.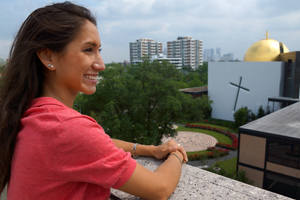 Garza, a senior math major, was selected to be the 2013 Commencement Student Speaker. She will present her speech, "Level Up as Leaders of Faith and Character," to 350 undergraduates and 793 graduate students on May 18 at Reliant Arena. Garza looks forward to the opportunity to share her collegiate reflections.
"It feels surreal," Garza said. "It will be a privilege to tell them the thoughts I've had on my heart during my four years at St. Thomas. We've been very blessed, and 'leveling up' means giving back to the world and touching other people's lives as leaders of faith and character, which is our mission."
Nerves are not an issue for Garza because of professors who helped her refine the speech. Dr. Livia Bornigia, assistant professor of communication, helped with her delivery, and the Rev. Anthony Giampietro, CSB, associate professor and chair philosophy, and Sister Mary Roberta Connors, FSE, pastoral care coordinator of Campus Ministry, helped her get to the heart of her message.
"The theme of my speech is about truth," Garza said. "My time at St. Thomas helped me embrace truth. Even when we feel hopeless, if we have faith and we follow truth, we end up where we're supposed to be."
Five Minutes of Conversation Equals Four Years of Success
Garza met Father Giampietro as a senior in high school when he was visiting her home parish at St. Philip of Jesus Catholic Church in Houston, Texas. Garza's dad encouraged her to ask Father Giampietro about a conflict of faith and science that she was having trouble reconciling. Father Giampietro cleared up her confusion, and encouraged her to visit St. Thomas. Inspired by their chat, she obliged and later she and her younger sister Brienna, now a freshman at UST, became Celts.
Coming full circle and guided by Father Giampietro, Garza gave a mathematician's perspective during her Honors Program presentation "Person: The Endangered Species" at the 2013 Research Symposium.
"Brittany has the background, drive and discipline to excel in life," Father Giampietro said. "She has a wonderful disposition and is always ready to help.  She combines a deep and joyful faith with a great capacity to relate to people who are very different from her."
Of all her collegiate achievements, and it's a long list, Garza is most proud of the Society of Macrina, a group she founded with her friend Chloe Jester to unite and empower women on campus.
"The Society of Macrina is really near and dear to my heart," Garza said. "This is what Chloe and I wanted to leave behind because it is really trying to help the community. By helping the woman, you help the man."
Garza said St. Thomas helped her tie together logic, faith and problem solving. She plans to finish her prerequisite courses for medical school in the coming year and to become either a bilingual doctor or a physician's assistant.
Although Garza's time at UST is not as quantifiable as a golden ratio, it seems pretty evident that this was a divine sequence of events.
---
The University of St. Thomas, dedicated to educating leaders of faith and character, is a private institution committed to the liberal arts and to the religious, ethical and intellectual tradition of Catholic higher education. St. Thomas is Houstonís only Catholic University and was founded by the Basilian Fathers.
---
---
---
More College
Finding the right College
There's no magic formula for choosing a college, but there are steps you can take to find a good fit. Use this tool to start your journey.
Latest College News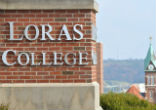 Already known for its legacy of successful, community-driven leaders, Loras College, Iowa's first college and the second oldest Catholic ... continue reading
---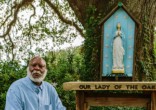 One hundred and seventy-nine years ago, two Jesuit priests sold 272 persons at a slave auction. Their families were torn apart: many of ... continue reading
---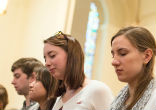 (Vatican Radio) Pope Francis on Friday visited one of Rome's major institutions of higher education today: the Università degli ... continue reading
---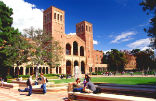 The UCLA campus has been put on lockdown after reports of a shooter in the university's Boelter Hall were released via social media. ... continue reading
---

In a move reminiscent of the early 1900s, North Carolina State University segregated a student Christian group from the rest of the student ... continue reading
---