Reflections from UST's SleepOut for Social Justice
---
Reflections from UST's SleepOut for Social Justice
University of St. Thomas held its 2nd Annual National SleepOut UST on Nov. 10-11. To promote awareness about homelessness in Houston, about 50 participants from the UST campus and Houston community slept outside overnight on the UST Academic Mall.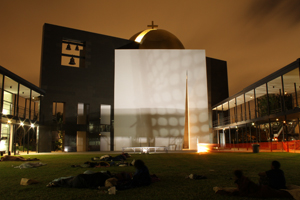 Highlights
By Bridget Hardy, University of St. Thomas
University of St. Thomas (stthom.edu)
12/14/2012 (5 years ago)

Published in College & University
Keywords: University of St. Thomas, social justice, social justice weekend, SleepOut, homelessness, awareness, Noah Rattler, SEARCH Homeless Service, volunteering, Psychology Club, Psi Chi, Society of Macrina, Students Working Against Trafficking
---
As a part of Social Justice Weekend, the objective for the SleepOut was to discover going without comfort. Participants were encouraged to bring the bare minimum, such as a sleeping bag, blanket, pillow and a notebook to document the experience.
Speaker Noah Rattler shared his experience of hiking from Houston to Los Angeles, for more than four months, to raise homelessness and hunger awareness. He also brought Alex and Lauren, a married couple who are currently homeless.  Alex, an ex-marine, spoke about the reality of homelessness.
Dr. Livia Bornigia, assistant professor of communication, said she thought she knew what to expect the second time doing the SleepOut, but she was wrong.
"These reflections and testimonies humbled me and made me even more committed to awareness of the horrible realities of the poor and the homeless," Bornigia said. "It rained on us during the night and we had to move by the side of the building for cover. I remember thinking that, while this was certainly a hard night for me, Alex and Lauren were sleeping peacefully next to us because, in their words, 'they were among friends and would not have to take turns staying awake to protect each other from danger.'" 
Joseph, "Cowboy" Benson, community outreach director at SEARCH Homeless Services, also told us his story. He was a successful owner of a catering company until a terrible car accident took his leg. This forced him to spend two and a half years in the hospital. Thirty operations later, Benson went bankrupt, lost his business and got addicted to the pain killers he was taking to manage his health problems. He ended up on the streets and remained there until the SEARCH volunteers unit found him and convinced him to seek help. Through SEARCH, he got a second chance.
SEARCH Homeless Services works to engage, stabilize, educate, employ and house individuals and families who are homeless. The organization offers volunteer opportunities and programs for community members.
The morning after the SleepOut, members of the UST Social Justice Committee took leftover food downtown to friends of Alex and Lauren.
"They were nice and very grateful," Bornigia said. "Then we went to another shelter, where women and children stood outside and begged us to give them more food than what we had left. It was heartbreaking."
The SleepOut lit a fire in the student attendees and members of the SJC. The group plans to meet after the holiday season to discuss how to become more politically involved in related issues.
Groups participating in the Social Justice Weekend were the St. Thomas SJC, the Psychology Club, Psi Chi, the Society of Macrina and Students Working Against Trafficking.
Social Justice Weekend works to encourage empathy, understanding and action among community members.
---
The University of St. Thomas, dedicated to educating leaders of faith and character, is a private institution committed to the liberal arts and to the religious, ethical and intellectual tradition of Catholic higher education. St. Thomas is Houstonís only Catholic University and was founded by the Basilian Fathers.
---
---
---
More College
Finding the right College
There's no magic formula for choosing a college, but there are steps you can take to find a good fit. Use this tool to start your journey.
Latest College News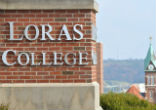 Already known for its legacy of successful, community-driven leaders, Loras College, Iowa's first college and the second oldest Catholic ... continue reading
---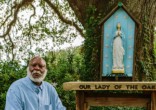 One hundred and seventy-nine years ago, two Jesuit priests sold 272 persons at a slave auction. Their families were torn apart: many of ... continue reading
---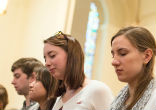 (Vatican Radio) Pope Francis on Friday visited one of Rome's major institutions of higher education today: the Università degli ... continue reading
---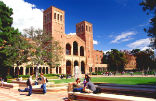 The UCLA campus has been put on lockdown after reports of a shooter in the university's Boelter Hall were released via social media. ... continue reading
---

In a move reminiscent of the early 1900s, North Carolina State University segregated a student Christian group from the rest of the student ... continue reading
---