UST Celts FOCUS on Spiritual Life
---
UST Celts FOCUS on Spiritual Life
The Fellowship of Catholic University Students, or FOCUS, is beginning its sixth year of service at the University of St. Thomas. Aiding in the spiritual growth and development of students, FOCUS has become an integral resource in UST's mission to educate leaders of faith and character.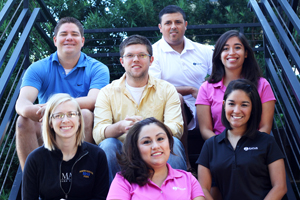 FOCUS is a national campus outreach organization that invites college students to share the Catholic faith and spread God's good news. Founded in 1998, the missionary program is currently working with more than 75 college and university campuses in 30 states.
The six-person team is directed by Lee Vigil who, along with his wife Paula and their six children, is beginning his fourth year at UST. Vigil served at UST during the 2011-2012 school year with Greg Johnson and Ana Lejia and they welcome three first-year missionaries to the team: Veronica Ybarra and Meghan and Zach Krueger.
Team members minister to students at St. Thomas events by creating relationships and living by example. Working with Campus Ministry, FOCUS offers more than 25 small-group Bible studies per week and assist with retreats. The missionaries give students the opportunity to engage and actively participate in their spiritual life.
"Putting Christ at the center made my college career," said Ybarra. "I think we need to convey that to the students because it is really easy to be too busy for Christ. We should make time because it is worth it."
Ybarra, a Texas State University graduate, said she credits FOCUS with giving her the opportunity and resources to develop her faith, and the missionaries on her campus inspired her to serve college students.
"At a Catholic university, it is really easy to have the knowledge in your head but not have the faith in your heart," said Krueger. "Having the knowledge does not make your faith any easier to live out. The mission of the Catholic Church is to have the knowledge and the heart to act on it."
The Kruegers met while attending South Dakota State University and married in summer 2012. When FOCUS was on their college campus, the missionaries fostered a desire to pursue a life of ministry and service. Both rely on their majors to maximize their efforts on campus. Zach, a music major, utilizes his talents in praise and worship, while Meghan, an event planning major, uses her organizational skills to plan events for the students.
Several UST students have also become missionaries on other campuses. Sheena Byrne '09 is serving at Arizona State University. Jonathon Sanchez-Hidalgo '09 is serving at the University of Maryland. Jennifer Wade '12 is serving at South Dakota State University. Mayra Morales '12 is serving at Colorado State University.
FOCUS missionaries are funded solely by donations from their mission partners, who can be individuals, families or organizations. These donations go toward their living expenses such as rent, food and health insurance.
FOCUS will attend the conference "Seek 2013: What Moves You" on Jan. 2-6 in Orlando, Fla. with a group of UST students. Interested groups can find out more information on the event website.
For more information about FOCUS at UST and the conference, contact Lee Vigil at 720-514-0583 or lvigil@focusonline.org.
---
Pictured from left to right:
Top Row: Greg Johnson, Lee Vigil
Middle Row: Zach Krueger, Ana Lejia
Bottom Row: Meghan Krueger, Paula Vigil, Veronica Ybarra
---
The University of St. Thomas, dedicated to educating leaders of faith and character, is a private institution committed to the liberal arts and to the religious, ethical and intellectual tradition of Catholic higher education. St. Thomas is Houston's only Catholic University and was founded by the Basilian Fathers.
---
---
---
More College
Finding the right College
There's no magic formula for choosing a college, but there are steps you can take to find a good fit. Use this tool to start your journey.
Latest College News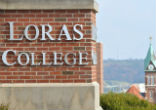 Already known for its legacy of successful, community-driven leaders, Loras College, Iowa's first college and the second oldest Catholic ... continue reading
---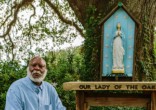 One hundred and seventy-nine years ago, two Jesuit priests sold 272 persons at a slave auction. Their families were torn apart: many of ... continue reading
---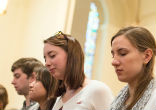 (Vatican Radio) Pope Francis on Friday visited one of Rome's major institutions of higher education today: the Università degli ... continue reading
---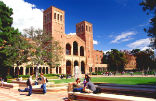 The UCLA campus has been put on lockdown after reports of a shooter in the university's Boelter Hall were released via social media. ... continue reading
---

In a move reminiscent of the early 1900s, North Carolina State University segregated a student Christian group from the rest of the student ... continue reading
---