Interview: What a Couple of Graduates Have to Say About Franciscan University
---
'I developed a very Catholic world view while I was at Franciscan'
Franciscan University is located in Steubenville, Ohio. It is a small Catholic university; yet, it is one of the more renowned Catholic universities in the Nation - with a global presence. I know some very special young men and women who graduated from Franciscan. They are the greatest testimony to the wonderful work of this authentically Catholic University.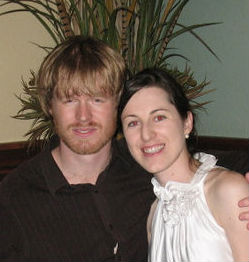 Photo of Danny Gouge and Nina Madden taken on the night of their engagement blessing.
P>KNOXVILLE, TN (Catholic Online) - Franciscan University is located in Steubenville, Ohio. It is a small Catholic university of approximately 2400 students. Yet, it is one of the more renowned Catholic universities in the Nation - with a global presence. For the past several years, U.S. News & Report has ranked Franciscan in the elite top tier of Midwestern universities. It currently offers 42 undergraduate programs and 7 graduate programs. All of their programs, whether religious or secular, are structured in a way that "integrates faith and reason in the pursuit of truth and right living." Franciscan sums up the college experience it offers in 4 words: "Academically Challenging. Passionately Catholic." If you are interested in additional factual information about Franciscan, you can find it at http://www.franciscan.edu/.
One of the reasons Franciscan is all that it claims to be is because of Dr. Scott Hahn, who is renowned in his own right and one of my favorite authors and lecturers. Although I am sure there are many other first class professors at Franciscan, the fact that a man like Dr. Hahn is on the faculty indicates to me that this university is truly academically challenging and passionately Catholic.
Another reason Franciscan is all that it claims to be is because I know some very special young men and women who graduated from Franciscan and they are its greatest testimony. If you are considering attending a Catholic college, you will be interested in what they have to say. I interviewed two of them in August 2010. Danny Gouge is a 2004 graduate, and his fiancée, Nina Madden, is a 2005 graduate.Like so many others who have been educated there, they are the greatest testimony to the wonderful work of this authentically Catholic University.  The following is a recap of our interview.
Interviewer: Why should young Catholics choose a Catholic college?
Danny: College is often a time of transition from a structured life at home to a life of independence. But greater independence brings an increase of temptations. Attending a Catholic college helps students navigate through the temptations because it supports and builds upon the foundation of faith that many of them received from their parents, or through their personal conversion experiences.
Nina: Catholic colleges that offer a strong spiritual component are almost like a home away from home. And Franciscan offers a strong spiritual component.
Interviewer: What advantages did you receive from attending a Catholic college?
Danny: I received support and Catholic fellowship. I was inspired by the kindness of others and the joy I saw on their faces. It also planted seeds in me that I did not realize until later. For instance, it gave me a greater appreciation for the Mass. I used to go to Mass because my parents took me or because they expected me to go; but when I was a student at Franciscan, I went of my own volition. In this way, the Catholic faith truly became my own faith.
Nina: I received a true and deeper understanding of the Catholic faith. I also received support and motivation from my peers to practice my faith and grow in it. Living our faith was considered cool. This gave me a good feeling about living my Catholic faith more fully and expressing it in front of others. As a result, I was able to reach out to others and experience what it is like to serve them.
Interviewer: What made you choose Franciscan?
Danny: My older sister told me about Franciscan while I was still in middle school. Then I visited her in 1999 when she was going to Franciscan, and I got to see the campus and meet her friends. I was also discerning the priesthood and Franciscan had a pre-theologate program, which is equivalent to minor seminary formation. The pre-theologate program includes courses in philosophy and theology. It also includes spiritual formation--praying The Liturgy of the Hours, going to Mass and Adoration.
Nina: My dad found out about Franciscan from EWTN and Scott Hahn. Dad suggested that I consider going there when I was in high school, but at first I was not interested. Then my great aunt told me a story about a girl who went away to a large state school. There was a lot of drinking, and her roommate had boys spend the night. So when the girl†s parents suggested that she try Franciscan for one semester, she agreed; but she liked it so much that she stayed and graduated from there. I thought that if I went to a state school, the same thing could happen to me. I was intrigued about Franciscan, so I applied and almost immediately decided to attend.
Interviewer: What values did you take with you from your Franciscan experience?
Danny: In order to successfully complete my studies, I had to acquire greater discipline. And the discipline carried over into other areas of my life. I also learned the importance of integrating my spiritual life with my academic life and my studies. My experience at Franciscan also helped me become more open to new things and more aware of what really matters in life.
Nina: I developed a very Catholic world view while I was at Franciscan, and I formed my opinion on many issues. One issue was abortion; I became pro-life and started going to abortion clinics to pray. I also developed a strong appreciation for Natural Family Planning (NFP) and homeschooling. In addition, I realized that there was a great need to teach the Catholic faith to others, so I went on several mission trips while I was a student. I have continued to evangelize and preach the Gospel ever since.
Interviewer: What was your field of study?
Danny: I was in the pre-theologate program, but I transferred out of the program after a year. I ended up getting my Bachelor of Arts degree in sociology.
Nina: I received three Bachelor degrees. My first BA degree is in catechesis. However, the catechesis program included so many theology courses that I only needed two more theology courses to get a BA in theology, so I took the extra courses. I also wanted to learn Spanish and ended up getting my third BA in Spanish.
Interviewer: How did Franciscan, in particular, help you prepare for your chosen field?
Danny: My chosen field is teaching. I am currently in the process of getting certified. My studies in sociology taught me to be sensitive to different groups. Plus, my exposure to psychology and demographics help me understand the students and teach them.
Nina: I learned teaching techniques in the catechesis program. And I taught second through fifth grade for two and a half years in Honduras and Nicaragua. I am now a teacher at a Catholic Montessori school. 
Interviewer: What is college life like at Franciscan?
Danny: It is a tight community, very spiritual. It has a strong Catholic atmosphere and culture. Catholicism permeated everything, even our courses and our social life. I belonged to a group called a "household." Much of my social life centered around my household. Households are an important part of college life at Franciscan. But Nina will explain more about them.
Nina: When Father Scanlan became president he established households. At the time, every student was required to join one. I believe this idea helped Franciscan become a devout Catholic environment. However, students are not required to join households anymore, but most still join. Each household has a specific name and charism. My household  was called "Jesus the Lamb and Mary the Mother of the Lamb." Our charism revolved around Divine Mercy, the Sacred Heart, sacrifice, and suffering. We prayed and went to daily Mass together, and we ate our meals together. Our activities often involved various ministries. As you can imagine, the students are not wild; they are counter cultural.
Interviewer: What words of wisdom would you pass on to young people who are now choosing a college?
Danny: Don't pick a school just because your friends are going there. Check out the school's academic standing and the department you are interested in getting your degree in. But also check out the spiritual life. And be open to God's will for your profession and your vocation.
Nina: Getting an education prepares you for a career, but faith formation prepares you for eternal life. Therefore, when picking a college, besides looking at the obvious things, also look for an environment that will not lead you astray but will nurture your faith. 
Interviewer: Have you set the date for your wedding?
Danny and Nina: August 27, 2011
Interviewer: Is Scott Hahn invited?
Danny and Nina: Chuckle

*****
Michael Terheyden was born into a Catholic family, but that is not why he is a Catholic. He is a Catholic because he believes that truth is real, that it is beautiful and good, and that the fullness of truth is in the Catholic Church. However, he knows that God's grace operating throughout his life is the main reason he is a Catholic. He is greatly blessed to share his faith and his life with his beautiful wife, Dorothy. They have four grown children and three grandchildren.

---
Copyright 2018 - Distributed by THE CALIFORNIA NETWORK
Pope Francis Prayer Intentions for FEBRUARY 2018
Say 'No' to Corruption.
That those who have material, political or spiritual power may resist any lure of corruption.
---
---
---
More College
Finding the right College
There's no magic formula for choosing a college, but there are steps you can take to find a good fit. Use this tool to start your journey.
Latest College News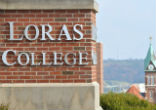 Already known for its legacy of successful, community-driven leaders, Loras College, Iowa's first college and the second oldest Catholic ... continue reading
---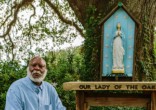 One hundred and seventy-nine years ago, two Jesuit priests sold 272 persons at a slave auction. Their families were torn apart: many of ... continue reading
---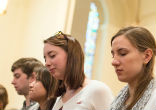 (Vatican Radio) Pope Francis on Friday visited one of Rome's major institutions of higher education today: the Università degli ... continue reading
---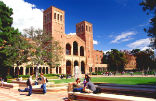 The UCLA campus has been put on lockdown after reports of a shooter in the university's Boelter Hall were released via social media. ... continue reading
---

In a move reminiscent of the early 1900s, North Carolina State University segregated a student Christian group from the rest of the student ... continue reading
---