Catholic Distance University: An Intellectual Community Faithful To The Magisterium
---
Today millions of Catholics around the world seek to obtain an excellent education, both for themselves and their children. Yet they understand that the real worth of an education is not found in simply acquiring intellectual knowledge. Regardless of the thoroughness of a particular program of study, its value will be seriously diminished if it fails to be centered on the Ultimate and Highest Truth which is God.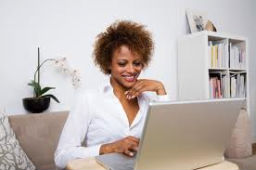 Distance learning at CDU provides adults who lead busy lives a convenient and effective alternative to traditional classroom studies.
Denver, CO (Catholic Online) -- On August 15, 1990, Pope John Paul II promulgated his Apostolic Constitution Ex Corde Ecclesiae (On Catholic Universities), in which he confirms that the Catholic university is "born from the heart of the Church," and is "located in that course of tradition which may be traced back to the very origin of the university as an institution."
The heart of the Catholic Church is Jesus Christ, the "Way, and the Truth, and the Life" (Jn 14:6), whose grace and love imparts to his Bride her life, light and mission. Therefore the authentic and sincere search for truth manifests itself in faithfulness to Jesus Christ and his Bride, and thus will not oppose nor attempt to undermine the fullness of God's revelation as it is held, guarded, and transmitted to the nations by the Church. The search for truth, a labor of love proper to the human intellect, enters into its fullest and most fruitful dimension when fidelity to the Magisterium (teaching office of the Church) is diligently maintained.
John Paul II reminds us that "a Catholic university's privileged task is to unite existentially by intellectual effort two orders of reality that too frequently tend to be placed in opposition as though they were antithetical: the search for truth, and the certainty of already knowing the fount of truth." (Ibid., 3).
The fount of truth flows forth in the life and liturgy of the Church, transmitted to all people by Sacred Tradition, Sacred Scripture, and the Magisterium. The wellspring of this truth, the point of its origin and life, is the historical Person of Jesus Christ. Thus we can say that the Catholic university who is faithful to the truth must also be faithful to Christ and the teaching of the Church whose existence is derived from Truth Itself, our Master, Teacher, and Savior.
John Paul II wrote, "every Catholic university, without ceasing to be a university, has a relationship to the Church that is essential to its institutional identity. . . . One consequence of its essential relationship to the Church is that the institutional fidelity of the university to the Christian message includes a recognition of and adherence to the teaching authority of the Church in matters of faith and morals." (Ibid., 27).

The Growing Hunger For Truth
Today millions of Catholics around the world seek to obtain an excellent education, both for themselves and their children. Yet they understand that the real worth of an education is not found in simply acquiring intellectual knowledge. Regardless of the thoroughness of a particular program of study, its value will be seriously diminished if it fails to be centered on the Ultimate and Highest Truth. Therefore those Catholic institutions of higher-learning whose commitment to God and the Church he willed should exist is readily apparent are in great demand. One such institution is the Catholic Distance University (CDU).
CDU was founded in 1983 by Bishop Thomas J. Welsh of the Arlington Diocese, and takes Ex Corde Ecclesiae as its guiding principle. The CDU website informs us of the Church's invitation that the faithful respond to God's grace: "Since the close of the Second Vatican Council, the Church has proclaimed Christ's invitation to share actively in His mission and respond as mature adults to the universal call to holiness. In order to participate in the mission of Christ and the Church, we need to be formed by the Word of God through an authentic, systematic exploration of the mystery of Christ's love." CDU's motto is gaudium de veritate, "Joy From The Truth."
Many adults desire to expand their knowledge of the Faith, perhaps even obtain a degree in theology, or a Catechetical Diploma, but due to their particular circumstances in life, they find the traditional methods of classroom study impossible. "At this crossroads between a desire for authentic teaching of the Church and the various limitations of our life situations, stands The Catholic Distance University. . . . CDU has 25-years of experience using the distance learning format to systematically communicate the Truths of the Faith. In fact, we have more experience in delivering theology, faithful to the Magisterium, in the distance format than any other Catholic institution in the world."
As a current student at CDU, I can attest to the excellent, thorough education provided through CDU's distance learning format, which is always centered on Christ in fidelity to the Magisterium, and delivered to each individual on a personal level. CDU is an intellectual community in a uniquely Catholic way, always respectful of the truth. As Pope Benedict XVI said: "Only in faith can truth become incarnate and reason truly human, capable of directing the will along the path of freedom" (cf. Spe Salvi, 23). The ongoing mission of CDU is to bring the "fount of truth" to people where they are, with integrity and dedication.
"Just as Jesus encountered people in the Gospels where they were and brought them into a new relationship with Him, so CDU is the means by which the Church can meet people where they are, not only physically but also emotionally and spiritually. Our programs, delivered in small classes, provide a forum for networking and collaboration, and respond to the spiritual dimension of the adult learner by offering the Church's rich two-thousand year spiritual patrimony of inspiring wisdom and writings."
CDU President Marianne Evans Mount, Ph.D, writes that CDU "is truly a learner-centered institution that makes life long learning in the faith not only a goal, but a reality for thousands of Catholic adults worldwide who are earning accredited degrees, certificates, and diplomas without leaving the comfort of home." At CDU "you will find the rich patrimony of the Church -- Sacred Scripture, official Church documents, the wisdom of the saints and Doctors of the Church, and renowned faculty at your finger tips with the click of a mouse. CDU offers inspiring courses and programs to meet every educational need and level. Our courses are annotated to the Catechism of the Catholic Church and many recent magisterial documents."
Through CDU's unique online campus, each student enters into a collaborative learning environment in a vibrant community setting, where they are introduced to students from around the world. Marianne Evans Mount writes that CDU "students represent every U.S. diocese and every continent in the world. . . . Students pray for one another in our virtual chapel, catch up with one another in the online café, and share their family life through the online photo gallery. Our online campus, learning platform, and specially selected faculty foster a rich dialogical approach to adult learning modeled on the pedagogy of Christ in the Gospels. From our three-week online interactive seminars to our semester length graduate courses, we stress the importance of faculty guided dialogue and interaction as the best way for adults to grow in their faith and deepen their knowledge and understanding."

Excellence In Education Fosters An Authentically Christian Way Of Life
In Ex Corde Ecclesiae, Pope John Paul II wrote, "students are challenged to pursue an education that combines excellence in humanistic and cultural development with specialized professional training. Most especially, they are challenged to continue the search for truth and for meaning throughout their lives, since 'the human spirit must be cultivated in such a way that there results a growth in its ability to wonder, to understand, to contemplate, to make personal judgments, and to develop a religious, moral and social sense' (Gaudium et Spes, No. 59). This enables them to acquire or, if they have already done so, to deepen a Christian way of life that is authentic" (No. 23).
Through the proper response to God's grace, our life is marked by a continuous movement toward an ever-deeper relationship with Christ. As such, Catholics are called to a life of holiness, a life which directs all our thoughts and actions toward becoming, as the sixth beatitude proclaims, "pure in heart." The Catechism of the Catholic Church informs us that "'pure in heart' refers to those who have attuned their intellects and wills to the demands of God's holiness, chiefly in three areas: charity; chastity or sexual rectitude; love of truth and orthodoxy of faith" (No. 2518).
Catholics who embody love of truth and orthodoxy of faith seek out an education which fosters their goal of living "pure in heart." Thus they often desire to study at a Catholic university which shares Pope John Paul II's vision for acquiring knowledge and pursuing the "fount of truth." In this way, they set about a course of concrete action which enables them to better live an authentically Christian life.
Sharing in such a vision, CDU's mission "is to educate adults worldwide in the teachings of Christ and the Catholic Church. CDU's mission responds to the command of Christ to teach all nations. It does this in support of the evangelizing and catechizing mission of the Roman Catholic Church, in fidelity to the Church's Magisterium, the documents of the Second Vatican Council, the Catechism of the Catholic Church, and other magisterial documents, and in cooperation with local dioceses."
-----
F. K. Bartels is a Catholic writer who knows his Catholic faith is one of the greatest gifts a man could ever have. He is managing editor of catholicpathways.com, and a contributing writer for Catholic Online.
---
Copyright 2018 - Distributed by THE CALIFORNIA NETWORK
Pope Francis Prayer Intentions for APRIL 2018
For those who have Responsibility in Economic Matters.
That economists may have the courage to reject any economy of exclusion and know how to open new paths.
---
---
---
More College
Finding the right College
There's no magic formula for choosing a college, but there are steps you can take to find a good fit. Use this tool to start your journey.
Latest College News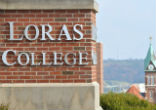 Already known for its legacy of successful, community-driven leaders, Loras College, Iowa's first college and the second oldest Catholic ... continue reading
---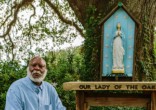 One hundred and seventy-nine years ago, two Jesuit priests sold 272 persons at a slave auction. Their families were torn apart: many of ... continue reading
---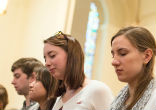 (Vatican Radio) Pope Francis on Friday visited one of Rome's major institutions of higher education today: the Università degli ... continue reading
---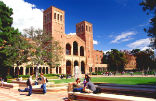 The UCLA campus has been put on lockdown after reports of a shooter in the university's Boelter Hall were released via social media. ... continue reading
---

In a move reminiscent of the early 1900s, North Carolina State University segregated a student Christian group from the rest of the student ... continue reading
---