Cardinal Newman Society Announces Major Expansion to Support Renewal of Catholic Colleges
---
Cardinal Newman Society says Catholic College Leaders and Bishops also need support, Begin New Outreach.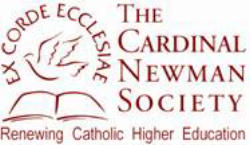 MANASSAS, Va. (Cardinal Newman Society) - Tuesday, March 16, 2010 the Cardinal Newman Society will publicly launch an impressive, expanded effort to bring together and support college leaders and bishops who are dedicated to the renewal of Catholic identity at Catholic colleges and universities.
The newly renamed Center for the Advancement of Catholic Higher Education also has a new leader: Dr. David House, a 12-year veteran president of Saint Joseph´s College in Maine and a former official at Johns Hopkins University, the University of Southern California and Bellarmine University.
House is supported by several distinguished fellows and advisors, including top Vatican official Archbishop Raymond Burke, a former U.S. Assistant Secretary for Postsecondary Education, the leader of the cause for John Henry Cardinal Newman´s canonization, and several distinguished officials and faculty of Catholic colleges and universities.
"For 17 years, The Cardinal Newman Society has primarily served Catholic families seeking faithful Catholic education, but college leaders and bishops also need support," said Patrick J. Reilly, President of The Cardinal Newman Society. "With Dr. House and the expanded Center, we have an exciting opportunity to usher in an era of genuine renewal by providing much-needed policy analysis, research and opportunities for collaboration."
Previously named the Center for the Study of Catholic Higher Education, the former research division of The Cardinal Newman Society is now a full-scale effort to share and study best practices at Catholic colleges and universities, and to help like-minded college leaders collaborate and build upon the strengths of their own institutions.
Advisors include Archbishop Burke, prefect of the Apostolic Signatura in Rome; Hon. Kenneth Whitehead, former U.S. Assistant Secretary of Education for Postsecondary Education; Rev. Leonard Kennedy, C.S.B., former president of Assumption College at the University of Windsor and St. Thomas More College of the University of Saskatchewa; Msgr. Stuart Swetland, Archbishop Harry Flynn Chair of Christian Ethics at Mount St. Mary´s University; Dr. John Hittinger, philosophy professor and director of the Pope John Paul II Forum for the Church in the Modern World at the University of St. Thomas, Houston; and Rev. Joseph Koterski, S.J., philosophy professor at Fordham University and President of the Fellowship of Catholic Scholars.
The Center´s work focuses on issues of practical importance to college leaders and bishops in three key areas: institutional mission, academic quality and student life. Some of the topics for 2010 include measures for self-assessing Catholic identity; the implementation of Ex corde Ecclesiae, the Vatican´s guidelines for Catholic colleges, on the document´s 20th anniversary; defending Catholic colleges against government threats to religious liberty; core curricula at Catholic colleges; and students´ spirituality and sexual activity on Catholic campuses.
Key to the Center´s program are four fellows, each accomplished in key areas of Catholic higher education. The 2010 fellows are:
· Very Rev. Richard Duffield, Cong. Orat., John Henry Cardinal Newman Distinguished Fellow: Father Duffield, Actor for the Cause of the Canonization of John Henry Cardinal Newman and Provost of the Oratory of Saint Phillip Neri in Birmingham, England, will consider Newman´s Idea of a University and his beatification by Pope Benedict XVI in September 2010.
· Dr. Anne Hendershott, Pope John Paul II Fellow in Student Development: Dr. Hendershott, a former chairwoman of the University of San Diego sociology department and author of Status Envy: The Politics of Catholic Higher Education, will look at student sexuality and relationships.
· Dr. Kimberly Shankman, St. Thomas Aquinas Fellow in Academic Affairs: Dr. Shankman is Dean of the College at Benedictine College and will focus her work on core curricula at Catholic colleges.
· Rev. D. Paul Sullins, St. Ignatius Loyola Fellow in Catholic Identity: Father Sullins, sociology professor and Fellow of the Institute for Policy Research and Catholic Studies at The Catholic University of America, will consider the impact of Catholic identity on student recruitment.
To facilitate discussion about issues pertaining to Catholic identity, The Center has launched a blog titled Renovo, from the Latin meaning to renew or restore. The blog publishes daily posts by more than a dozen leading experts from Catholic academia.
The Center also publishes The Bulletin of Catholic Higher Education and a commentary series titled Perspectives. Both are available free by e-mail.More information about The Center for the Advancement of Catholic Higher Education is on the Center´s website.
---
The Cardinal Newman Society is dedicated to renewing and strengthening Catholic identity at America's 224 Catholic colleges and universities.This article is used with permission.
---
---
---
More College
Finding the right College
There's no magic formula for choosing a college, but there are steps you can take to find a good fit. Use this tool to start your journey.
Latest College News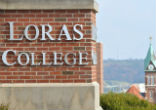 Already known for its legacy of successful, community-driven leaders, Loras College, Iowa's first college and the second oldest Catholic ... continue reading
---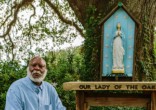 One hundred and seventy-nine years ago, two Jesuit priests sold 272 persons at a slave auction. Their families were torn apart: many of ... continue reading
---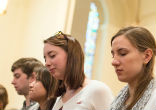 (Vatican Radio) Pope Francis on Friday visited one of Rome's major institutions of higher education today: the Università degli ... continue reading
---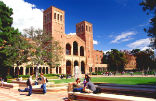 The UCLA campus has been put on lockdown after reports of a shooter in the university's Boelter Hall were released via social media. ... continue reading
---

In a move reminiscent of the early 1900s, North Carolina State University segregated a student Christian group from the rest of the student ... continue reading
---