A Catholic College and Abortion Advocates: Here we go again
---
Seattle University, a Jesuit institution, has invited Planned Parenthood to participate in a discussion on 'reproductive rights'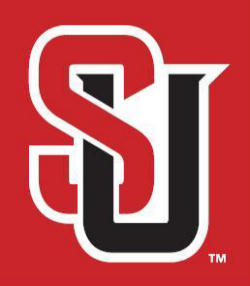 (Seattle University is a Catholic Jesuit Institution) For one Catholic University, however, Ascension has been replaced by abortion. On Thursday evening, Seattle University, a Catholic Jesuit School, is holding a 'Faith and Reproductive Justice' discussion.
WASHINGTON (Catholic Online) - Thursday, May 21 is Solemnity of the Ascension of the Lord for Catholics in dioceses that have not opted to observe the feast on Sunday. For them, today is a Holy Day of Obligation where we remember that our Lord ascended into heaven and is seated at the right hand of God. He is preparing a place for us. It is also a reminder that He will come again.
For one Catholic University, however, Ascension has been replaced by abortion. On Thursday evening, Seattle University, a Catholic Jesuit School, is holding a 'Faith and Reproductive Justice' discussion.
A blog by Dawn Eden, a Catholic journalist, contained an email from the Seattle University Campus News that described this event as "a thoughtful conversation about how people of different faiths and backgrounds perceive reproductive justice."
This gathering has, among its participants, the state chaplain of Planned Parenthood and the forum's description is load with language that does not establish life as its beginning point, as we see by the term "reproductive justice."
The term "reproductive justice" was coined by pro-abortion advocates in the early 90's who favored integrating reproductive rights with social justice and later formed SisterSong. Planned Parenthood and the National Organization of Women soon adopted the term.
Reproductive justice is, they say, emotional, physical, mental, economic, social, and political and recognizes that the governmental control of reproductive systems and bodies violates all eight categories of human rights.
In the email from Campus News, a quote from Clergymen for Reproductive Justice is included, which states: "The decisions we make about our reproductive and sexual lives, but most especially, the decision to have a child, are among the most important decisions that we, as human beings, can make. Having a child is a precious responsibility that changes our lives forever.
"The privileged in this world, for the most part, have unfettered access to the reproductive health and education services to decide for themselves when and whether to bear or raise a child. The poor and disadvantaged do not. Thus, the struggle for reproductive justice is inextricably bound up with the effort to secure a more just society.
"Accordingly, those who would labor to achieve economic and social justice are called upon to join in the effort to achieve reproductive justice and, thereby, help realize the sacred vision of a truly just society for all."
Reproductive justice, however, does not address the rights of the child in the womb, only the rights of the woman who bears the child. In the justice system described, the child is not a person but property.
Picking up on a familiar theme from Notre Dame's apologetic over the past few months, the discussion is described as a "thoughtful conversation." These are words that sound polite but may actually identify recklessness in dialog, especially with regard to the life of a child.
Even President Obama, in his words at Notre Dame, spoke of the conflict between pro-life and pro-abortion as irreconcilable, saying, "Understand - I do not suggest that the debate surrounding abortion can or should go away.
"No matter how much we may want to fudge it - indeed, while we know that the views of most Americans on the subject are complex and even contradictory - the fact is that at some level, the views of the two camps are irreconcilable."
The discussion at Seattle University begs the question regarding a not-so-hidden agenda by many educators of the Catholic youth of America to be formed by popular opinion not eternal truth. When we recall the words of the Holy Father with respect to education during his visit to the United States, one wonders whether they fell on deaf ears.
"Teachers and administrators, whether in universities or schools," Pope Benedict stated, "have the duty and privilege to ensure that students receive instruction in Catholic doctrine and practice.
"This requires that public witness to the way of Christ, as found in the Gospel and upheld by the Church's Magisterium, shapes all aspects of an institution's life, both inside and outside the classroom. Divergence from this vision weakens Catholic identity and, far from advancing freedom, inevitably leads to confusion, whether moral, intellectual or spiritual."
When terms and techniques for discussion begin in the camp of those who embrace abortion rights, the language of dialog has shifted. Why are several Catholic colleges and universities pushing the envelope on this particular issue?
The polarization of institutions has escalated and a line of separation has been drawn with regard to the teaching office of the Church versus that of the universities. It remains to be seen what actions will be taken by faithful sons and daughters of the Church who are students, faculty, staff, alumnae, and our bishops.
------
Randy Sly is the Associate Editor of Catholic Online. He is a former Archbishop of the Charismatic Episcopal church who laid aside that ministry to enter into the full communion of the Catholic Church.

---
Copyright 2018 - Distributed by THE CALIFORNIA NETWORK
Pope Francis Prayer Intentions for APRIL 2018
For those who have Responsibility in Economic Matters.
That economists may have the courage to reject any economy of exclusion and know how to open new paths.
---
---
---
More College
Finding the right College
There's no magic formula for choosing a college, but there are steps you can take to find a good fit. Use this tool to start your journey.
Latest College News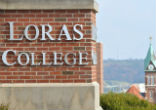 Already known for its legacy of successful, community-driven leaders, Loras College, Iowa's first college and the second oldest Catholic ... continue reading
---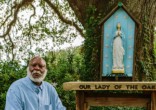 One hundred and seventy-nine years ago, two Jesuit priests sold 272 persons at a slave auction. Their families were torn apart: many of ... continue reading
---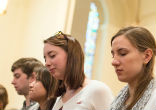 (Vatican Radio) Pope Francis on Friday visited one of Rome's major institutions of higher education today: the Università degli ... continue reading
---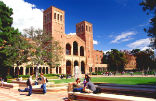 The UCLA campus has been put on lockdown after reports of a shooter in the university's Boelter Hall were released via social media. ... continue reading
---

In a move reminiscent of the early 1900s, North Carolina State University segregated a student Christian group from the rest of the student ... continue reading
---