Georgetown Covers Up Name of Jesus at White House Request
---
This is not the first controversy surrounding religious imagery at Georgetown recently.
MANASSAS, Va. (Cardinal Newman Society) - Before President Barack Obama spoke on Tuesday, April 14, at Georgetown University, the White House asked that all signs and symbols be covered up at the Gaston Hall venue, CNSNews.com reports. In compliance with the request, the university covered over the monogram "IHS," an ancient Christian symbol of the name of Jesus Christ.
"It is such a sad commentary that Catholic universities are willingly hiding the most visible signs of their Catholic identity when hosting secular leaders," said Patrick Reilly, president of The Cardinal Newman Society. "What's next, will Notre Dame cover images of Jesus and Mary and ban rosaries when they honor President Obama next month?"
The CNSNews.com story notes that Julie Green Bataille, associate vice president for communications at Georgetown, said, "In coordinating the logistical arrangements for yesterday's event, Georgetown honored the White House staff's request to cover all of the Georgetown University signage and symbols behind Gaston Hall stage."
"The White House wanted a simple backdrop of flags and pipe and drape for the speech, consistent with what they've done for other policy speeches," continued Bataille. "Frankly, the pipe and drape wasn't high enough by itself to fully cover the IHS and cross above the GU seal and it seemed most respectful to have them covered so as not to be seen out of context."
This is not the first controversy surrounding religious imagery at Georgetown recently. A prominent statue of Our Lady of Fatima was desecrated twice in less than a month at the university earlier this year. When the first desecration of the statue occurred, a group of concerned students organized a 24-hour prayer vigil in response, but students complained to The Cardinal Newman Society that the Georgetown administration's response was tepid.

---
The Cardinal Newman Society is dedicated to renewing and strengthening Catholic identity at America's 224 Catholic colleges and universities.This article is used with permission.
---
---
---
More College
Finding the right College
There's no magic formula for choosing a college, but there are steps you can take to find a good fit. Use this tool to start your journey.
Latest College News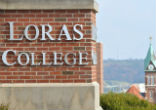 Already known for its legacy of successful, community-driven leaders, Loras College, Iowa's first college and the second oldest Catholic ... continue reading
---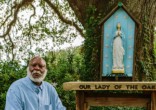 One hundred and seventy-nine years ago, two Jesuit priests sold 272 persons at a slave auction. Their families were torn apart: many of ... continue reading
---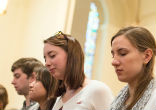 (Vatican Radio) Pope Francis on Friday visited one of Rome's major institutions of higher education today: the Università degli ... continue reading
---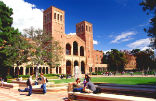 The UCLA campus has been put on lockdown after reports of a shooter in the university's Boelter Hall were released via social media. ... continue reading
---

In a move reminiscent of the early 1900s, North Carolina State University segregated a student Christian group from the rest of the student ... continue reading
---