Fr Benedict Groeschel Teaches IPS Students about Stress, Psychology, and Faith
---
June 12, 2008. Washington, DC. Now more than ever, the Church and society are in dire need of Catholic psychologists who combine faith, reason, and a deep grasp of the human person in the practice of their profession. By the same token, aspiring Catholic psychologists also need solid role models who can teach them how to offer balanced and wise guidance to their future clients.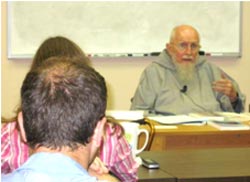 Fr Benedict shared not only his wisdom, but also his personal testimony of faith and psychological insight working together.
The Institute for the Psychological Sciences recently welcomed one of the Church's most outstanding models of a Catholic psychologist who is in touch with the needs of souls in the modern world: Fr Benedict Groeschel, CFR.
From May 27 -30, Fr. Groeschel came to teach an annual intensive course on "Crisis Intervention and Stress Management from a Christian Perspective." The course focused on how to give practical assistance to people experiencing trauma, extreme stress, and sorrow--while at the same time integrating religious values with counseling and psychotherapy.
During the course, Fr Groeschel walked the students through the typical situations a therapist might encounter and explained how different people (older people, children, and people with mental disorders) respond to these crises. He observed there are three different types of crises people face: those that are expected but that a person is not sure how to handle, such as death; those of a genetic component that could show up unexpectedly, such as a mental illness; and those that are totally unexpected, such as a devastating hurricane.
Through the use of two movies, "A Beautiful Mind" and "The Snake Pit," Fr. Groeschel illustrated how symptoms may be more pronounced in a time of crisis, but how people with a disorder are able to achieve some level of coping.
What was unique to Fr. Groeschel's approach was his use of faith and spirituality as a viable source of coping and strength in times of crisis. Such an approach was perfectly suited to the mission of IPS, which seeks to integrate Catholic philosophy and theology with modern psychology so as to broaden the reach of therapy.
Students who attended the course gave it highly positive reviews. Cristina Melendez, a second-year student in the Master's Degree program in Clinical Psychology, said that Fr Groeschel's personal witness made the strongest impact on her.
"As a future clinician, and a student of Clinical Psychology, having Fr. Benedict Groeschel teach the courses on crisis intervention and stress management was an experience. He described different crises with a sensitivity and level of tenderness which reflected his care for all who undergo and suffer through crisis, a heart we are to imitate especially as Catholic psychologists," she said.
"What I appreciated most was Fr. Benedict´s attitude and witness of life, and I literally mean life, to never compromise joy and life as a result of crisis. He taught the students, by example and lecture, that our job is to aid and assist the transition of life pre-crisis to life post-crisis through the balance of charity and practicality; always being realistic, always praying, and praying well, and with the attitude of understanding that 'through the grace of God people rise to impossible situations,'" she said.
Kathy Benes, PhD, a faculty member and director of the IPS Clinic, said, "Fr Benedict skillfully wove together his extensive psychological knowledge, vast professional experience, and deep personal holiness in order to demonstrate effective crisis intervention and stress management from a Christian perspective."
Father Benedict Groeschel is currently serving as a professor in Pastoral Psychology at St Joseph's Seminary and as the Director of the Office for Spiritual Development for the Archdiocese of New York. In addition to his extensive experience in teaching, counseling, and spiritual direction, he is the author of over 30 books and has recorded over 100 audio and video series, including his Sunday night show on EWTN, "Sunday Night Live with Father Benedict Groeschel."
---
The Institute for Psychological Sciences, a Catholic graduate school of psychology in Washington, DC, stands on the forefront in the quest to integrate psychology with the Catholic faith tradition. For more information about the IPS Master's of Science and Doctoral degree programs, visit the web site at www.ipsciences.edu
---
---
---
More College
Finding the right College
There's no magic formula for choosing a college, but there are steps you can take to find a good fit. Use this tool to start your journey.
Latest College News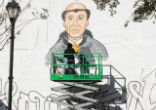 In keeping with its ongoing "Be Your Bold Self" marketing campaign, the University of St. Thomas Houston has commissioned local graffiti ... continue reading
---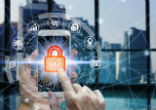 The University of St. Thomas Houston is poised to take new ground with the launch of a parallel college concept to enter the two-year ... continue reading
---
FREE Catholic Classes Pick a class, you can learn anything
---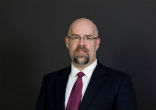 University of St. Thomas has appointed Dr. Christopher P. Evans as vice president of academic affairs starting Nov. 1. Evans replaces ... continue reading
---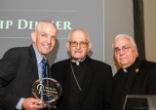 The Rev. Donald S. Nesti, CSSp Center for Faith & Culture at the University of St. Thomas honored Houston hero Jim "Mattress Mack" ... continue reading
---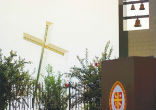 The University of St. Thomas is recommended in the 2018-2019 edition of The Newman Guide, the flagship project of The Cardinal Newman ... continue reading
---