Young Adults Called to Love and Evangelize
---
STEUBENVILLE, OH - "We speak of hearts being broken, of being torn. The depth of your heart is complete intimacy. God gives us the depth of his heart allowing it to be hurt. That is the depth of his love," said Father Dave Pivonka, TOR, at the opening Mass of the Young Adults Conference, held at Franciscan University of Steubenville, May 31-June 1. "He has chosen you to be here and shows his heart so that you can see it. You can view and know his heart."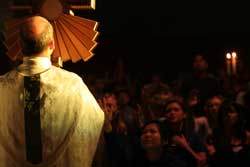 YOUNG ADULTS CONFERENCE
Father Pivonka's comments kicked off the first of 27 summer conferences sponsored by Franciscan University--11 on the campus in Steubenville, Ohio, and 16 youth conferences that will be held in 11 states and Canada.
The conference attracted hundreds of young adults from over a dozen states, Canada, and England who came for spiritual renewal and strength as they work and live in a culture they often find themselves at odds with.
The conference theme "C4 and the New Evangelization" referred to the Four C's needed to transform one's life in Christ: Conversion, Catechesis, Community, and Commissioning. Father Pivonka and the other conference speakers challenged the attendees to open themselves to receive God's love into their hearts throughout the weekend and make a personal commitment of love. "Something radically changes in your spiritual life, when you are engaged in the heart," Father Pivonka said.
Andrew Craven, a high-school Spanish teacher from St. Raphael's Parish in Newark, New Jersey, said, "It's good to come and recharge my faith. I need this; it helps me in all different aspects of my life."
Conference speaker Chris Cuddy gave his testimony of conversion, and challenged conference goers to realize the importance of conversion in their own lives--before planning on changing anyone else's. He quoted St. Paul's Second Letter to the Corinthians, saying, "We are here to be converted, to be transformed more fully into Christ."
He emphasized that young adults need to simply let Christ shine through their actions. "You don't do apologetics," said Cuddy. "You are apologetics. As young adults, you need to ask, how can Christ's love transform my heart? If you do that, if Jesus is in you, every person will encounter Christ when they encounter you."
On Saturday, the theme of "C4" continued with two rounds of workshops on topics including "Rooted in Christ--Prayer That Transforms," "No New Evangelization Without First Love," "Why Holiness Isn't Easy (And What to Do About It)," and "Finding Your Evangelistic Voice."
In the workshop "No New Evangelization Without First Love," popular Catholic musician and speaker Father Stan Fortuna, CFR, challenged attendees to keep the fire of Christ burning and never run the risk of becoming lukewarm in their faith.
He talked about St. Francis Assisi, using him as an example of how to develop the fire of Christ. "The fire of love that is first found in the heart of St. Francis can be found in the hearts, feet, and side of Christ," he said. "Follow St. Francis and his passion to dive deeper into love."
His urban descriptions of life in the Bronx caught participant's attention as he spoke, rhymed, and even rapped during his talk. "Life is in a stale matter of affairs," Father Fortuna said. "The world is suffering through hatred, depression, and self-death. You must return to the fire of the first love of Christ."
In the workshop "Finding Your Evangelistic Voice," Lisa Epperson, eastern U.S. and international director for Life Teen, challenged conference goers to learn how to speak out and stand up for their faith.
"We need to be stretched and overcome our fears that hinder us," she said. "I'm talking about the excuses that we make, when we worry about what people will say about us."
Her interactive workshop gave attendees practice in finding their evangelistic voice. Epperson presented situations in which they would be challenged and asked them to discuss how they could speak without fear.
Conference attendees also had time for fun and socializing. On Saturday evening, sno-cones and cotton candy were offered at the social gathering where people met and connected.
Louise Tucker, coming all the way from Rushley Green, London, England, knew that this was an experience that she would never forget. "This has been a dream of mine for years. During this conference, I was able to grow in my faith and realize that God has always been leading me."
The conference ended with Mass on Sunday, where Father Dave Pivonka once again challenged the Young Adults to make a choice, to follow the demands of the Father.
"When we say yes to the will of the Father, we are able to live our lives in fullness," he said. He told them they must take what they have gained through the conference and share it with their friends, family, and their home parishes.
"I came to this young adults conference to take my faith to the next step," said Karen Proulx from Our Lady of Sorrows/St. Anthony's Parish in Hamilton, New Jersey. "This weekend has definitely helped me."
Other upcoming Franciscan University summer conferences include the Defending the Faith Conference, which focuses on Catholic apologetics, and the St. John Bosco Conference for Catholic educators. For more information, including a complete list of conferences for adults and youth go to www.franciscanconferences.com.

---
---
---
More College
Finding the right College
There's no magic formula for choosing a college, but there are steps you can take to find a good fit. Use this tool to start your journey.
Latest College News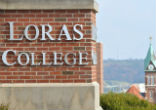 Already known for its legacy of successful, community-driven leaders, Loras College, Iowa's first college and the second oldest Catholic ... continue reading
---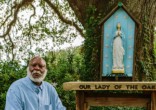 One hundred and seventy-nine years ago, two Jesuit priests sold 272 persons at a slave auction. Their families were torn apart: many of ... continue reading
---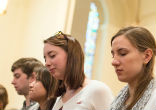 (Vatican Radio) Pope Francis on Friday visited one of Rome's major institutions of higher education today: the Università degli ... continue reading
---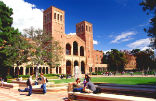 The UCLA campus has been put on lockdown after reports of a shooter in the university's Boelter Hall were released via social media. ... continue reading
---

In a move reminiscent of the early 1900s, North Carolina State University segregated a student Christian group from the rest of the student ... continue reading
---