Pope Speaks Clearly to Educators
---
Appeals to 'Academic Freedom' Cannot Justify Positions Contrary to the Faith.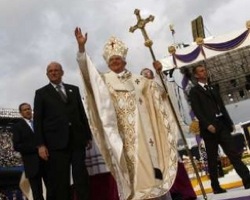 Pope Benedict XVI
WASHINGTON, DC (LifeSiteNews) - "Any appeal to the principle of academic freedom in order to justify positions that contradict the faith and the teaching of the Church would obstruct or even betray the university's identity and mission," Pope Benedict XVI told Catholic school and university administrators from across the nation gathered yesterday at the Catholic University of America.
The Pope drew special attention to what he called "harmful developments" in Catholic education regarding human sexuality. "Particularly disturbing," he said, "is the reduction of the precious and delicate area of education in sexuality to management of 'risk', bereft of any reference to the beauty of conjugal love."
The Pope suggested that in nations such as America where the State provides generously for free public education, the need for Catholic education is questioned. Therefore, he said, Catholic education is about bearing witness to the truth of Christ and the Christian faith.
He asked the educators: "Do we accept the truth Christ reveals? Is the faith tangible in our universities and schools?" He concluded the point noting, "Fostering personal intimacy with Jesus Christ and communal witness to his loving truth is indispensable in Catholic institutions of learning."
"Teachers and administrators, whether in universities or schools, have the duty and privilege to ensure that students receive instruction in Catholic doctrine and practice," he said.
"This requires that public witness to the way of Christ, as found in the Gospel and upheld by the Church's Magisterium, shapes all aspects of an institution's life, both inside and outside the classroom.
Divergence from this vision weakens Catholic identity and, far from advancing freedom, inevitably leads to confusion, whether moral, intellectual or spiritual."
---
LifeSiteNews.com is a non-profit Internet service dedicated to issues of culture, life, and family. It was launched in September 1997. LifeSiteNews Daily News reports and information pages are used by numerous organizations and publications, educators, professionals and political, religious and life and family organization leaders and grassroots people across North America and internationally.
---
---
---
More College
Finding the right College
There's no magic formula for choosing a college, but there are steps you can take to find a good fit. Use this tool to start your journey.
Latest College News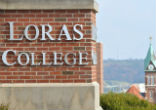 Already known for its legacy of successful, community-driven leaders, Loras College, Iowa's first college and the second oldest Catholic ... continue reading
---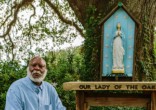 One hundred and seventy-nine years ago, two Jesuit priests sold 272 persons at a slave auction. Their families were torn apart: many of ... continue reading
---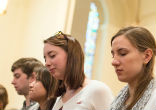 (Vatican Radio) Pope Francis on Friday visited one of Rome's major institutions of higher education today: the Università degli ... continue reading
---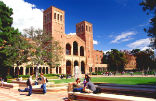 The UCLA campus has been put on lockdown after reports of a shooter in the university's Boelter Hall were released via social media. ... continue reading
---

In a move reminiscent of the early 1900s, North Carolina State University segregated a student Christian group from the rest of the student ... continue reading
---