Celebrating Corpus Christi at Durward's Glen
---
On Sunday, June 10th the community of St. Mary Health of the Sick Parish of Merrimac, WI gathered at the peaceful grounds of Durward's Glen to celebrate the Solemnity of Corpus Christi.
Rev. Faustino Ruiz from St. Aloysius Parish in Sauk City celebrated the Mass at the outdoor Holy Family Shrine, which was donated to the Glen in the 1950's by the Frank Blau Family. After Mass, a splendid Procession of the Blessed Sacrament, led by Charles Blau Sr., the Knights of Columbus, and St. Mary Altar Guild, rested at the various altars throughout the Glen. The evening concluded with Benediction in the Chapel and an enjoyable pot-luck dinner at the Glen's dining hall. The Solemnity of Corpus Christi marks a new significance to the history of Durward's Glen because on this day--one year ago--discussions were initiated with Magdalen College about the sale/purchase of the Glen. The Glen's new owner, Magdalen College currently plans to open a retreat center at the Glen on July 1, 2007 and has scheduled a two-week Summer Youth Program for students ages 15-18. The Summer Youth Program is a fun-filled way of preparing tomorrow's Church and society leaders. For more information about the Summer Youth Program or to register, contact the Admissions Office at (toll free) 1877-498-1723 or email: admissions@magdalen.edu.
---
---
---
More College
Finding the right College
There's no magic formula for choosing a college, but there are steps you can take to find a good fit. Use this tool to start your journey.
Latest College News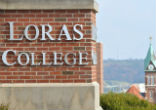 Already known for its legacy of successful, community-driven leaders, Loras College, Iowa's first college and the second oldest Catholic ... continue reading
---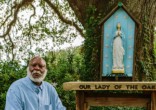 One hundred and seventy-nine years ago, two Jesuit priests sold 272 persons at a slave auction. Their families were torn apart: many of ... continue reading
---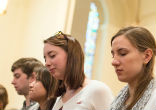 (Vatican Radio) Pope Francis on Friday visited one of Rome's major institutions of higher education today: the Università degli ... continue reading
---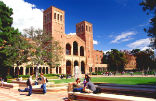 The UCLA campus has been put on lockdown after reports of a shooter in the university's Boelter Hall were released via social media. ... continue reading
---

In a move reminiscent of the early 1900s, North Carolina State University segregated a student Christian group from the rest of the student ... continue reading
---