Magdalen College Summer Youth Program at Durward's Glen, Wisconsin
---
Come experience faith, fun and friendship this summer at Durward's Glen!
If you are 15-18, now is the time to experience two weeks of Magdalen College's Summer Youth Program. From July 29 to August 11, you will live a common life, attend daily Mass and classes, go swimming, hiking, canoeing, enjoy sports and games, drama, music, and visit local sites of interest. What could be more fun than spending two weeks this summer with people your own age ? We invite you to encounter the dynamic and life-changing experience of the Magdalen College Summer Youth Program! For more information or to apply contact the Admissions Office at (Toll free) 877-498-1723 or email admissions@magdalen.edu. To learn more about Magdalen College visit www.magdalen.edu.
---
---
---
More College
Finding the right College
There's no magic formula for choosing a college, but there are steps you can take to find a good fit. Use this tool to start your journey.
Latest College News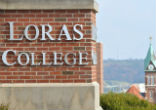 Already known for its legacy of successful, community-driven leaders, Loras College, Iowa's first college and the second oldest Catholic ... continue reading
---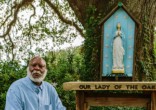 One hundred and seventy-nine years ago, two Jesuit priests sold 272 persons at a slave auction. Their families were torn apart: many of ... continue reading
---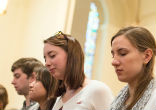 (Vatican Radio) Pope Francis on Friday visited one of Rome's major institutions of higher education today: the Università degli ... continue reading
---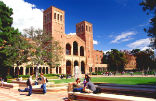 The UCLA campus has been put on lockdown after reports of a shooter in the university's Boelter Hall were released via social media. ... continue reading
---

In a move reminiscent of the early 1900s, North Carolina State University segregated a student Christian group from the rest of the student ... continue reading
---