NH Magdalen College acquires religious retreat and conference center in Wisconsin
---
Baraboo, WI - Magdalen College in Warner, New Hampshire announced today it has acquired the historic Durward's Glen property in Caledonia, Wisconsin. This acquisition came in large part through the generosity of the Our Lady of the Rosary Investors Group, a Columbia County, Wisconsin group of preservationists and local supporters who have for generations worked, maintained and financially supported the Glen.
Durward's Glen has been owned and operated by the St. Camillus Religious community since 1932 but in recent years it has become too costly to continue operation because it is disjoint from the order's primary mission which is health care. The St. Camillus order is headquartered in Milwaukee, WI.
Durward's Glen is located in the scenic Baraboo bluffs 30 miles north of Madison near Devils Lake State Park. The beautiful 40-acre property was first purchased in 1862 by Scottish immigrant Bernard Durward who made it his family's new home. The Durward family was recognized for their exceptional talent as poets and artists. The pristine nature of the property offers scenic walking trails, a pond, a rambling brook, a nature trail and a 400-year old white oak. The chapel is listed in the National Historic Registry. The property has a special spiritual character, which has attracted visitors from all over Wisconsin, and is recognized as a special place for reflection, peace and quiet.
Magdalen College was established in 1973 in New Hampshire and is a four year liberal arts college in the Catholic tradition. The mission of the college is to educate, form, and train young men and women to seek intellectual, moral, social, and spiritual excellence so as to serve the church and society with missionary zeal.
Jeffrey J. Karls, President of Magdalen College, said that "Magdalen will continue to operate Durward's Glen as a special place for Catholic educational programs, summer programs, and retreats while it establishes long-term plans for Catholic educational programs at the Glen that will enhance the college's overall mission."
The Most Reverend Robert C. Morlino, Bishop of Madison, has praised the investment group saying that, "I am very encouraged by the faith that you and the other members of the Our Lady of the Rosary Group have shown in working to keep the Durward's Glen property as a sacred place of retreat. I want to personally thank you for the concern you have shown for my ministry. As the guardian of church teaching and the practice in the Diocese of Madison, I grant my Nihil Obstat (official blessing) with regard to your efforts in procuring the Durward's Glen property and bringing Magdalen College to our Diocese. I believe that God blesses good works such as yours."
For more information visit www.magdalen.edu
---
---
---
More College
Finding the right College
There's no magic formula for choosing a college, but there are steps you can take to find a good fit. Use this tool to start your journey.
Latest College News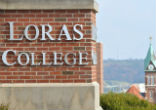 Already known for its legacy of successful, community-driven leaders, Loras College, Iowa's first college and the second oldest Catholic ... continue reading
---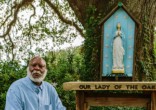 One hundred and seventy-nine years ago, two Jesuit priests sold 272 persons at a slave auction. Their families were torn apart: many of ... continue reading
---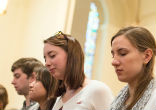 (Vatican Radio) Pope Francis on Friday visited one of Rome's major institutions of higher education today: the Università degli ... continue reading
---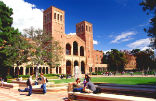 The UCLA campus has been put on lockdown after reports of a shooter in the university's Boelter Hall were released via social media. ... continue reading
---

In a move reminiscent of the early 1900s, North Carolina State University segregated a student Christian group from the rest of the student ... continue reading
---