Amazing pastor handles hilarious accident during Christmas service
---
Bumbling son-in-law wreaks havoc to the amusement of parishioners.
In the middle of a Christmas Eve service at the Phoenix Christian Assembly church, one pastor taught his congregation how to handle unexpected situations with grace.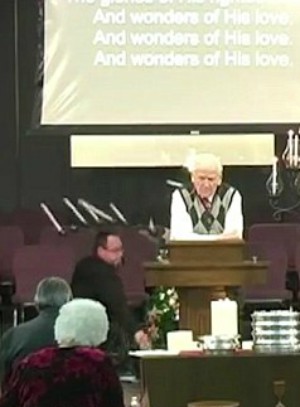 The pastor handled the hilarious situation with straight face (Bromeatheus Bobalatte/YouTube).
LOS ANGELES, CA (Catholic Online) - In a viral video posted to YouTube, Pastor Don Grosvenor stands at the pulpit with a candelabra to each side.
The words to the last worship song linger on a projector behind him and a table full of the Eucharist rests before him.
"Let's bow our hearts for prayer," Pastor Grosvenor says as he leans onto the pulpit, closes his eyes and bows his head.
The video shows several audience members bowing their heads, preparing for the prayer. Pastor Grosvenor's son-in-law, Bobby Brewer, was also on stage, just out of sight of the camera.
"Heavenly Father, thank you. Thank you Lord Jesus," the pastor begins, when suddenly Brewer's hand becomes visible on the left side of the screen.
He reaches for the large candelabra, which falls onto another, smaller candle holder, which then smashes in a cacophony of shattered glass and rolling candlesticks just behind the pastor.
Gasps from the audience and one woman asking if Brewer is okay can be heard.
Brewer's arms, which only a second before was flailing in an attempt to catch the holders, fall to his sides as the audience is left in shocked silence.
After a small turn of Pastor Grosvenor's head, he coolly returns to his prayer as an obviously embarrassed Brewer puts the candelabra upright, briefly surveys the damage, makes an "uh-oh" face to someone off screen and walks from the stage.
Pastor Grosvenor calmly concludes, "Thank you Lord for the joy that the Savior brought."
The video was published Christmas day and has since received nearly 300,000 views.
Speaking to ABC 12, Pastor Grosvenor explained: "It was a very serious moment because the whole evening had been just beautiful."
Brewer shared the cause for the disruption was when he "heard [the] pastor's mic making a noise, so [he] kind of turned and felt something hit [his] shoulder."
Pastor Grosvenor knew he had to keep the prayer going and light-heartedly stated: "Prayer is an interesting thing, and I have tried to learn in my ministry to be able to pray without being distracted, and I think it really paid off on Christmas Eve."
---
Copyright 2018 - Distributed by THE CALIFORNIA NETWORK
Pope Francis Prayer Intentions for July 2018
Priests and their Pastoral Ministry.
That priests, who experience fatigue and loneliness in their pastoral work, may find help and comfort in their intimacy with the Lord and in their friendship with their brother priests.
---
---
---
More Advent & Christmas
The word Advent derives from the Latin word meaning coming. The Lord is coming. We may reflect that every year at this time we celebrate his coming , so that in a sense we can lose the feeling of expectancy and joyful anticipation, because at the end of the season, everything seems to return to pretty much the same routine. If that is the case, then our preparation may have been lacking ... continue reading

To become the mother of the Savior, Mary "was enriched by God with gifts appropriate to such a role."132 The angel Gabriel at the moment of the annunciation salutes her as "full of grace". In fact, in order for Mary to be able to give the free assent of her faith to the announcement of her vocation, it was necessary that she be wholly borne by God's grace... continue reading
---

The weeks of Advent remind us to set aside some of the hectic business of the holiday season, and to quietly reflect on the promise of the baby born in Bethlehem 2000 years ago. The Bible readings listed below relate to the Advent themes of waiting, preparation, light in the darkness, and the coming of the promised Messiah. continue reading
---
More Advent & Christmas News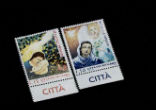 The artwork featured on the Vatican's postage stamps for Christmas 2018 were painted by a man serving a life-sentence in a Milanese ... continue reading
---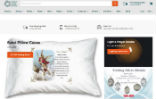 Catholic Online Shopping has announced 40 Days of Deals. Catholic gifts will be discounted, allowing shoppers to get bargains on some of ... continue reading
---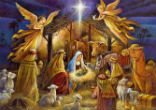 The Nativity Scene is a meaningful expression for our religious faith. With it, we provide a captivating visual focus during the Christmas ... continue reading
---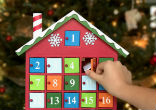 An Advent calendar has become a tradition for many families when celebrating Advent and the Christmas season. Young children are full of ... continue reading
---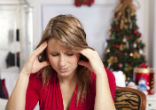 Christmas is a season full of joy and happiness. Families gather and spend special, meaningful time together. This should be a time where ... continue reading
---