WARNING GRAPHIC CONTENT - Islamic Caliphate celebrates Eid with VIDEO OF MASS CHRISTIAN GENOCIDE
---
Islamic Caliphate terrorists record their latest massacre, set it to music.
The Islamic Caliphate terrorists continue to produce and disseminate videos of their brutal executions. In their most recent release, they celebrate the arrival of Eid, the end of Ramadan, by rounding up and executing hundreds of young men, setting the macabre events to music like a pop video.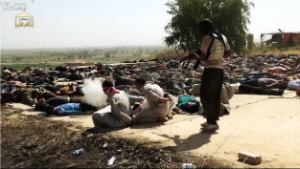 This video capture shows the moment an ISIS terrorist finishes the last man our of what appears to be hundreds systematically killed near Tikrit. Christians are next and may already be included in this number.
LOS ANGELES, CA (Catholic Online) - Set to music which features chanting in Arabic, a new video shows Islamic Caliphate terrorists herding young men, and possibly children into the back of trucks, driving them to killing fields, and shooting them en masse.
The regime shows every indication of glorifying killing in its bloodlust. In scene after scene, frightened and distressed young men are surrounded by armed Islamic Caliphate terrorists who beat and herd the men as though they were animals.
ACT NOW TO HELP US! Donations are being sent to Catholic aid organizations operating in the region.
Pop, pop, the men are shot one-by-one with pistols or with AK-47s. Their bodies are left to litter the fields. Their killers show no hesitation or reservation about what they are doing. They are killing in cold blood.
The latest video was believed to be filmed near the city of Tikrit, the place where Saddam Hussein was born.
It is speculated that the victims are former Iraqi army soldiers and Shiites who have allegedly rejected Islamic authority, according to the terrorists. The victims all appear to be young men, possibly boys in a few cases.
The Islamic Caliphate has been shockingly indiscriminate in its killing, and has slaughtered a great number of people, including children. Children are usually killed as a warning to others. Recently, images of children beheaded by the Islamic Caliphate have surfaced. Some of those children belonged to Christian families whom the Islamic Caliphate wants to force into conversion.
In fact, Islamic Caliphate officials have warned Christians that they are next, likely as soon as they mop up former Iraqi army soldiers and others they think threaten their cause. Christians have already been displaced from their homes, and some may have already been "put to the sword."
It has now been over a week since Christians were warned to convert to Islam under threat of death. Most chose instead to flee and several hundred families have managed to make the dangerous trek on foot to refugee camps in Kurdish controlled territory.
However, the majority of the region's 200,000 Christians, a community that has been in the region for nearly 2,000 years, are largely unaccounted for. These people are either huddled in their homes, which have been marked by Islamic Caliphate fighters as Christian, or they are attempting to cross the desert without food, water or shelter, hoping to flee to a refugee camp in a protected area.
View the execution video via Live Leak here. WARNING, GRAPHIC CONTENT.
This morning, hundreds of Christians protested at the UN compound in Ibril, demanding the world pay attention to what is happening and take action. Yet, the world continues to remain silent, no world leader is speaking out about the issue, no intervention is planned. All that is being done is the accommodation in camps for the swelling tide of Christians who have been forced to leave everything behind.
Nobody can explain why the world remains silent in the face of the greatest evil witnessed in possibly decades.
The world remains silent, will you?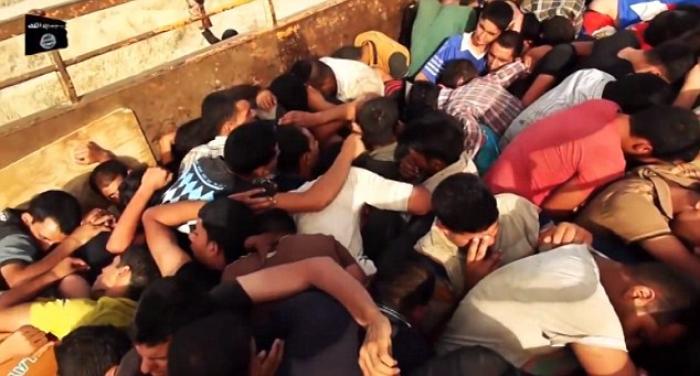 Victims are being loaded onto trucks without room to move, driven to the outskirts of town where they will meet their doom.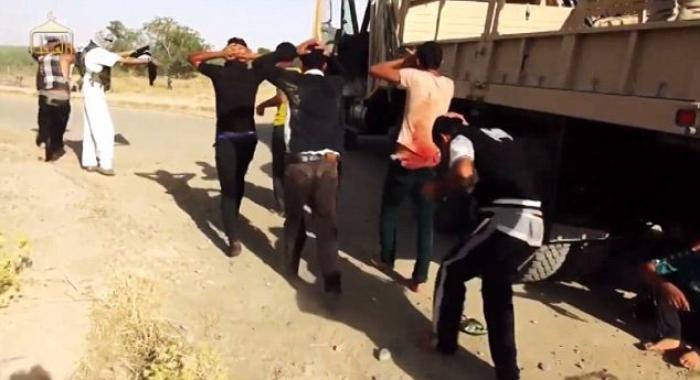 Off the trucks, men and boys are forced to march to their place of execution where a ditch has been prepared for their bodies.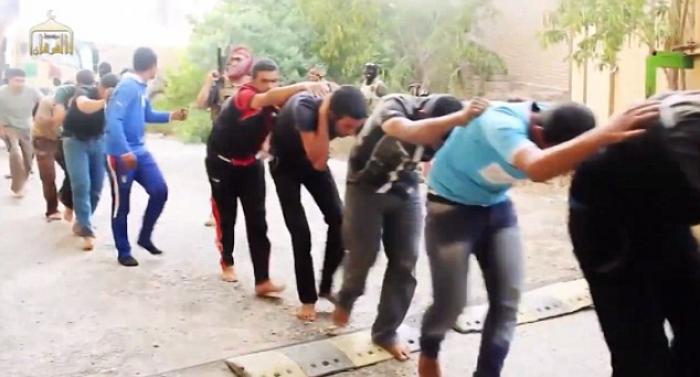 These men were marched to a dock beside a lake where they were each shot in the head or neck, and thrown into the water to die. Each execution was hurried as if the men were trying to finish a day's work before a holiday.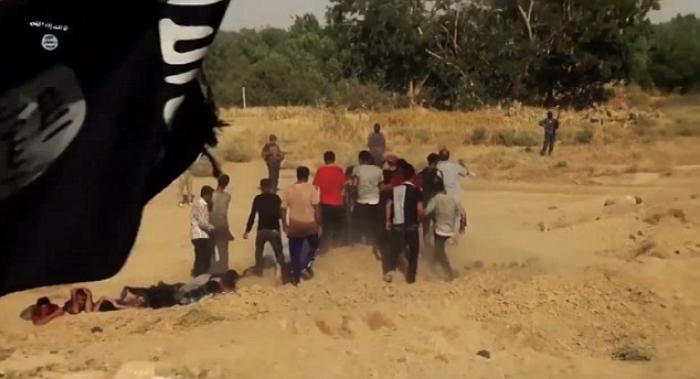 The terrified victims are gathered and forced to lie down in their graves so they can be easily slaughtered.
Working their way down, each man was shot in turn. Many in the head, but sometimes they were hit in the body. Some recoiled as the bullet sliced into their bodies. Some were shot multiple times to finish the deed. Music in the video drowned out their last cries.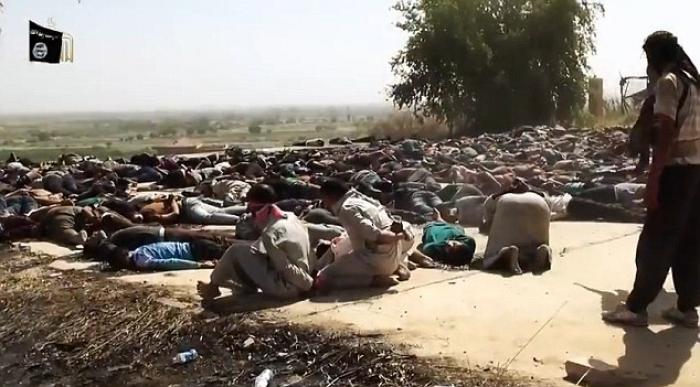 Terrorists finish off the killing of hundreds of men in yet another location, mercilessly shooting the last man, without regard for the fact that he may have a family or be some child's father or some mother's son. Christians are next.
Will we wait any longer? The way to fight back is to share this information with everyone and give to support those who are fleeing. Let the world know, you will not tolerate genocide. It's time to WAKE UP AND ACT!
---
Copyright 2018 - Distributed by THE CALIFORNIA NETWORK
Pope Francis Prayer Intentions for FEBRUARY 2018
Say 'No' to Corruption.
That those who have material, political or spiritual power may resist any lure of corruption.
---
---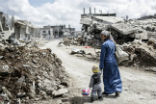 Seven years ago, on March 15, 2011, the Syrian Civil War began. Since then, the conflict in Syria has forced more than 5.4 million people ... continue reading
---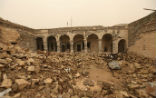 Looters from the Islamic State managed to discover the palace of an ancient Assyrian king under the tomb of Jonah in Mosul, Iraq. ... continue reading
---

Archaeologists have found proof of the existence of the Biblical prophet Isaiah. Working near the site of the Temple Mount in east ... continue reading
---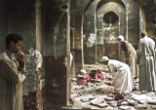 "Without an end to this persecution and violence, there is no future for religious pluralism in Iraq or anywhere else in the Middle East ... continue reading
---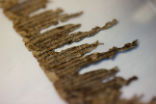 The Dead Sea Scrolls, which are among the oldest extant biblical manuscripts, have been a topic of interest since they were discovered in ... continue reading
---