John Paul Took On Communism, Benedict Took on Relativism, Next Pope Must Take on Militant Secularism
---
I have been engaged in numerous conversations since Pope Benedict XVI announced his decision to resign his office
Even those who hate the Catholic Church (and their numbers are increasing) intuitively know that this election has far more significance than the one which occurred last year in the United States. Who will step into the shoes of the fisherman? What manner of man will he be? What will it mean for the Church? What will it mean for the world?
Pope Benedict and Blessed John Paul II
P>CHESAPEAKE, VA (Catholic Online) - I have been engaged in numerous conversations since Pope Benedict XVI announced his decision to resign his office. His act of humility brings a prophetic end to a papacy of great substance. Benedict continued a trajectory begun by Blessed John Paul II. He promoted the New Evangelization of the Catholic Church. He knew that she must be renewed and restored in order to lead a new missionary age in this Third Millennium of Christianity.
Many of my discussions have centered on the contributions of the pontificate of Benedict XVI. I write on the Feast of the Chair of Peter. My readers know I believe that Benedicts years of service will be judged as having great significance. So too will the years of his predecessor, the one whose canonization will most assuredly occur, Blessed John Paul II.  How privileged I have been to have lived during the time of these two worthy successors of Peter.
The eyes of the world turn again to the eternal city where another papal conclave will soon begin. Even those who hate the Catholic Church (and their numbers are increasing) intuitively know that this election has far more significance than the one which occurred last year in the United States. Who will step into the shoes of the fisherman? What manner of man will he be? What will it mean for the Church? What will it mean for the world?
Pundits apply tired political labels to an institution which defies such trite categories. They offer a worldly analysis to a Church which touches eternity. Even some in the religious media engage in analyzing the selection of the next pope in a way which seems to forget that the Church is an institution with one foot in this world and the other in the world to come.
The chattering of self appointed experts fills the multiple faces of modern media. Many are so self absorbed that they manufacture lists of candidates and make up stories as to why this one or that one will be - or should be - chosen. Yet, as was vividly demonstrated in the last two conclaves, they do not have a clue. 
I am not the least bit concerned about who will be chosen. The trajectory of truth offered by the Catholic Church will continue because she is Christ's Church. God still loves the world so much that he sends His Son. He does that through the Church which is His Body. She is sent into a world which needs to be set free from the shackles of sin. A world hungering for the liberation which truth alone can bring. 
I write to consider an aspect of the mission of the next pontificate. A man whom I respect recently reminded me that my hero, Blessed John Paul II, had helped to expose and bring down communism, an atheistic materialistic ideology which had enslaved millions. He then claimed that Benedict - as holy, wise and good as he was - had not taken on such a dangerous ideological enemy. I disagreed.
Even though John Paul II is my champion, and I am trying to write a doctoral dissertation on his extraordinary work of theological anthropology (Human love in the Divine Plan, aka "Theology of the Body"). I reminded him that the root error of communism has survived. It rears its ugly head in many places.
I also reminded him that Pope Benedict XVI had taken on an ideological adversary even more dangerous; one with the potential to enslave millions in its deadly wake. That enemy was labeled by Joseph Cardinal Ratzinger before he assumed the Chair of Peter as the Dictatorship of Relativism.   
On the eve of the convocation which would elect him as the successor of Peter, he reflected on the words of the Apostle Paul to the Ephesians. He asked, "How many winds of doctrine we have known in recent decades, how many ideological currents, how many ways of thinking. The small boat of thought of many Christians has often been tossed about by these waves - thrown from one extreme to the other: from Marxism to liberalism, even to libertinism; from collectivism to radical individualism; from atheism to a vague religious mysticism; from agnosticism to syncretism, and so forth."
He continued, "Every day new sects are created and what Saint Paul says about human trickery comes true, with cunning which tries to draw those into error (cf Eph 4, 14). Having a clear faith, based on the Creed of the Church, is often labeled today as a fundamentalism. Whereas relativism,  which is letting oneself be tossed and "swept along by every wind of teaching",  looks like the only attitude which is acceptable by today's standards. We are moving towards a dictatorship of relativism which does not recognize anything as for certain and which has as its highest goal one's own ego and one's own desires."
Relativism denies the existence of any objective truth upon which to ground our lives as individuals, families, and nations. It says "you have your truth and I have mine". In other words, there is no truth. Cultures stumble, drunken on the false notion of freedom as giving some people a right to kill the innocent, divorced from norms to guide the exercise of human choice and govern our behavior. Any culture which rejects the truth is destined to be enslaved by error. When there is nothing objectively true, which can be known by all and form the basis of our common life, then there is no basis for real freedom. Instead, we rush into anarchy.
The Cardinal who would soon become Pope continued, "However, we have a different goal: the Son of God, true man. He is the measure of true humanism. Being an "Adult" means having a faith which does not follow the waves of today's fashions or the latest novelties. A faith which is deeply rooted in friendship with Christ is adult and mature. It is this friendship which opens us up to all that is good and gives us the knowledge to judge true from false, and deceit from truth. We must become mature in this adult faith; we must guide the flock of Christ to this faith."
"And it is this faith - only faith - which creates unity and takes form in love. On this theme, Saint Paul offers us some beautiful words - in contrast to the continual ups and downs of those were are like infants, tossed about by the waves: (he says) make truth in love, as the basic formula of Christian existence. In Christ, truth and love coincide. To the extent that we draw near to Christ, in our own life, truth and love merge. Love without truth would be blind; truth without love would be like "a resounding gong or a clashing cymbal" (1 Cor. 13: 1).
Pope Benedict XVI tried to guide the flock of Christ toward this mature faith. He asserted the primacy of truth as revealed in a Divine Person who is the Way, the Truth and the Life, Jesus Christ. (John 14:6) Communism proclaimed a counterfeit gospel. It offered equality and promised a contrived utopia through statist manipulation of the economy. It was a materialist error which promoted a counterfeit new man. Karl Marx, its lying demagogue, promised that his godless system would produce a new world.
However, the dictatorship of relativism is a voracious vacuum devoid of any such claims. It is an ideology of nihilism and despair. It threatens the very existence of the human person because it denies the existence of any values which can make us human or undergird the charity necessary for a common life.  Not only does nature abhor a vacuum, but spiritual vacuums lead to false substitutes for truth and can unleash a reign of terror.
The next Pope has to continue the work of his predecessors. However, he also has to confront another "ism". One which has removed its sword from its sheath and declared war on the Church and her rightful role in culture. That adversary is militant secularism. I am not speaking of a secular state, in the sense of a political polity which embraces no specific religious identification but respects the role of religious faith and the values informed by faith.
Rather, I am speaking of the intolerant, anti-Christian, anti-religious secularism which is behind the growing effort to marginalize the Church and her institutions by attempting to keep her message and her mission within the buildings which she uses and out of the public square. The struggle we face in an increasingly hostile western culture involves a clash of worldviews, personal and corporate, and competing definitions of human freedom, human dignity, and human flourishing. The Catholic Church is at the center of that struggle.
We need to see our struggle in light of our own Christian history. I do not care how modern the issues of this age purport to be, humans do not change all that much, at least without grace. We need to engage the dictatorship of relativism which claims there are no truths and insist that there is Truth, it can be known - and it must govern our lives. This means facing persecution. Our path is already paved with the insults, accusations and calumny of our fellow citizens. It will get worse.
We are accused of being against progress and anti-science for defending the dignity of every human life - including the lives of our first neighbors in the womb. Nothing could be further from the truth. We are Pro-life because it is right. Science exists to serve the person, the family and the common good. In an age deluded by the architects of a cultural order of death we will never compromise on the truth concerning the dignity of every human life from conception through natural death. Science confirms what our conscience confirmed, those little girls and boys in the womb are our neighbors. It is always wrong to intentionally kill our innocent neighbors. To say and do otherwise is barbaric.
We insist that true marriage and family have been inscribed by the Divine Architect into the order of the universe. That is because they have. Truth does not change, people and cultures do; sometimes for good and sometimes for evil. Marriage is the first society into which children are to be born, learn to be fully human, grow in virtue, flourish and take their role in families and communities. We must not be afraid to make the claim that children have a right to a mother and a father. They do.
Of course we care about the single parent family and the many broken homes. However, their existence does not change the norm necessary for a stable and healthy society. We must be careful not to be sucked in by those who play on our heart-strings. In tact marriages and families are the glue of a healthy and happy social order. We need to be a visible, palpable reflection of this truth about marriage and family in our own lives. To live a faithful marriage is now countercultural.
Our convictions and claims concerning life and marriage are not outdated notions of a past era but provide the path to the future. We are the true progressives of every age. We insist upon the existence of a Natural Moral Law which can be known by all men and women through the exercise of reason. This is not only a Christian position. It is the ground upon which every great civilization has been built. It is the source for every great and authentic human and civil rights movement. The Natural Law gives us the moral norms we need to build societies and govern ourselves. It must also inform our positive law or we will become lawless and devolve into anarchy.
The next Pope will be a man who can expose the lie at the root of militant secularism and offer the only antidote, the new and true humanism of Christianity. I pray that he will be able to do so with the kind of joy and confidence which characterized the public ministry of Jesus. We heve several Cardinals who come to mind; but, it is not my mind that matters.
We live in an age that has consumed the rancid fruit of a counterfeit version of humanism. In many instances, people of faith have completely rejected the term humanism as well. Thay have been misled into believing that the secularist and atheist co-opting of the very word - and their substitute definitions- are valid. They are not. The truth is that prior to these counterfeit uses of a noble word, it was Christianity that spoke of humanism.
C.S. Lewis in his insightful Studies in Words coined the phrase verbicide, which he called the murder of a word. The modern aberrations of the term humanism are precisely an example of such a crime. They have evolved in the latter half of the twentieth century. Versions of humanism preceded by adjectives such as secular or atheist have accelerated the loss of an authentic humanism right when it is desperately needed. Christianity is the true humanism.
This loss of a proper understanding of humanism is endemic to Western thought and culture.  It is one of the bad fruits borne from a philosophical and theological trajectory set in motion by the influence of certain elements of post-enlightenment thought.  Though much in human development has occurred as a fruit of the scientific advances precipitated by this period, it unfortunately led to a dualist and instrumentalist understanding of the human being. This atmosphere frames the context of the current secularist and atheistic versions of humanism.
Its limitations are found in its inability to grasp the root anthropological problem or to offer an adequate way out of the failure of much modernist, materialist and relativistic thought.  Rather than offering a response to atheistic and secularist modernism, contemporary counterfeits called humanism embrace the same philosophical, anthropological and theological root errors. These errors spring from an inadequate view of the human person - a deficient and faulty humanism.
We need a Pope who continues to proclaim in both word and deed the trajectory of truth offered by John Paul and Benedict. I believe we will receive just such a Pope from the hand of the Lord because I know He is still at work in human history. After all, he broke into it over two thousand years ago and the plan He inaugurated is not yet completed.  John Paul Took On Communism; Benedict Took on Relativism. Our Next Pope Must Take on Militant Secularism.
---
Copyright 2018 - Distributed by THE CALIFORNIA NETWORK
Pope Francis Prayer Intentions for APRIL 2018
For those who have Responsibility in Economic Matters.
That economists may have the courage to reject any economy of exclusion and know how to open new paths.
---
---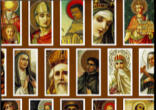 Calling the saints to mind inspires, or rather arouses in us, above all else, a longing to enjoy their company, so desirable in itself. We ... continue reading
---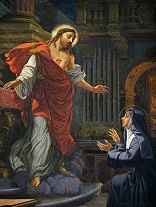 The heart is the center of a person, the place from which he/she makes the choices which will affect the world within them and around them. ... continue reading
---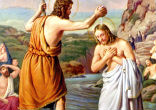 The consideration of Jesus' baptism, gives us an opportunity to remember our own baptism. If you do not know the date of your own ... continue reading
---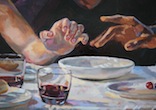 I gave my back to those who beat me, my cheeks to those who plucked my beard; My face I did not shield from buffets and spitting. HYTHE, ... continue reading
---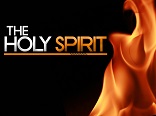 The Spirit makes one man a teacher of divine truth, inspires another to prophesy, gives another the power of casting out devils, enables ... continue reading
---