The Mystery of Sin and Our Trust in the Lord
---
We continue with our reflections from last week...
To break the Ten Commandments or the Natural (moral) Law, as written by God upon every human heart, is not, as some would propose, a mere matter of mis-education or mal-formation.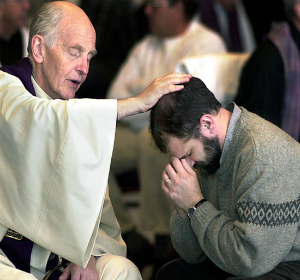 HOOKSET, NH (Catholic Online) - To trust in Our Lord for example, means remembering the royal bloodline from which he himself came. King David, an adulterer and a murderer, responded to his own lack of inner peace by authoring a moving penitential prayer. This Psalm-prayer is offered every Friday by the Catholic Church in her Morning Prayer, and it should be incorporated into the everyday prayer life of a baptized person.
"Have mercy on me, O God, as you are ever rich in mercy; in the abundance of your compassion, blot out the record of my misdeeds. Wash me clean, cleaner yet, from my guilt, purge me of my sin, the guilt which I freely acknowledge, the sin which is never lost to my sight" (Psalm 51).
The Psalm-prayer of King David shows that each one of us knows - deep within our inmost being, in our hearts - that we sin: "My offenses truly I know them."
As well, the Psalm-prayer demonstrates that a sense of guilt accompanies every sinful act: "What is evil in your sight I have done."
To break the Ten Commandments or the Natural (moral) Law, as written by God upon every human heart, is not, as some would propose, a mere matter of mis-education or mal-formation. In fact, in these times, disobeying the "Ten Commandments" and not abiding by the Natural Law is, more often than not, a consequence of succumbing to the three wicked "I's": ignorance, indifference, and indolence.
Conscious of our own sins and aware of the guilt that attends our sinful acts, we should be grateful for the following scriptural words: "The Lord is close to the broken-hearted; those whose spirit is crushed he will save" (Ps 34:2). Our broken-hearted, crushed human condition is the very reason why the God-Man commands us to have confidence in his victory over sin and death: "Take courage, I have overcome the world" (Jn 16:33).
With confidence, then, Saint Paul speaks forthrightly of his fallen condition and its restoration in Jesus of Nazareth: "What a wretched man I am! Who will rescue me from this body doomed to death? God - thanks be to him - through Jesus Christ, Our Lord" (Rm 7: 24-25). This is true Christian psychology!
Rightly understood and correctly applied, Christian psychology is connected directly to the Triune God, who "is rich in mercy. Because of his great love for us, he brought us to life with Christ when we were dead in sin" (Ep 2:4).
Only true Christian psychology offers actual interior relief from the guilt of sin by referring people to the Living Person, Jesus of Nazareth: "This is a saying worthy of trust, worthy of complete acceptance: Jesus Christ came into the world to save sinners" (1 Tm 1:15).
In the second place, true Christian psychology leads every person to seek supernatural remedies for their sinful acts and guilt-relief in their consciences: "If we acknowledge our sins, he who is just can be trusted to forgive our sins and cleanse us from every wrong" (1 Jn 1:9).
Lest there be any doubt or misunderstanding, the Sacrament of Penance (Reconciliation), as administered by the Catholic Church, is the primary place for the baptized to seek a supernatural remedy. This Sacrament is not psychiatric therapy or psychological counseling. Through an ordained priest, acting in the Person of Jesus Christ, the Head of the Catholic Church not only are personal sins forgiven, but the guilt associated with those sins is "washed away."
Preparation for receiving the Sacrament of Penance involves a sincere effort to recollect and confess all of one's sinful acts during a specific period of time, which period of time should not exceed two (2) months. A penitent is required to recall carefully and confess correctly all of his or her grievous (mortal) sins, remembering, on the one hand, truthful love and, on the other, the merciful love of God the Father.
For pre-Confession recollection to be fruitful, an interior silence is absolutely necessary. Interior silence conforms to the solitude of one's inmost being - the heart. As such, interior silence should help a penitent to recall, not in the mind, but in the depth of his or her heart the specific sinful acts that must be confessed and repented of, to whom forgiveness must be extended, and where, if any, personal wounds are stored away.
Interior silence will be a novel experience for those who have entered into a regular regimen of ongoing "noise." At this moment in time, "noise" comes from television, media messages, Internet, Ipods, and Ipads. As well, every Christian should understand that "noise occupation" goes hand-in-hand with the loss of the sense of sin. The loss of the sense of sin, of course, leads to a loss of the sense of God: "When man becomes 'bereft of God,' he loses the meaning of his own life and, in some way, becomes 'bereft' of himself" (Pope John Paul II).
Let me conclude with three fundamental teachings of the Catholic Church. First, the Mystery of the Incarnation is connected to the Mystery of Sin: "The doctrine of Original Sin is, so to speak, the "reverse side" of the Good News that Jesus is the Savior of all men, that all need salvation, and that salvation is offered to all through Christ. The Church, which has the mind of Christ, knows very well that we cannot tamper with the Revelation of Original Sin without undermining the Mystery of Christ" Catechism, no. 389).
Second, while created intrinsically good, human nature is in a fallen state: "Ignorance of the fact that man has a wounded nature, inclined to evil, gives rise to serious errors in the area of education, politics, social action, and morals" (Catechism, no. 407).  Every person, then, inclines toward sin and, if unchecked, that inclination leads to sinful acts. The Church categorizes certain sinful acts as grave and enumerates them as Capital Sins: "pride, avarice, envy, wrath, lust, gluttony, and sloth or acedia" (Catechism, no. 1866).
Third, every person, assisted by God's sacramental graces, possesses the interior freedom to discipline and the moral strength to master unruly passions agitated by selfish desires, disorderly affections, or unstable emotions. As codified in the "Ten Commandments," and clarified in the "Eight Beatitudes," the Catholic Church admonishes all her children to obey the divine and moral laws, thereby avoiding sinful acts.
The three teachings above apply in a particular way to every baptized person:
"The reign of life has begun; the tyranny of death is ended. A new birth has taken place, a new life has come, a new order of existence has appeared, our very nature has been transformed. This birth is not brought about by "human generation, by the will of man, or by the desire of the flesh, but by God" (Jn 1:13). If you wonder how, I will explain in clear language.
Faith is the womb that conceives the new life, baptism the rebirth by which it is brought forth into the light of day. The [Catholic] Church is its nurse, her teachings are its milk, the Bread from Heaven [the Holy Eucharistic] is its food. It is brought to maturity by the practice of virtue, it is wedded to [divine] wisdom; it gives birth to hope. Its home is the Kingdom [of God]; its rich inheritance the joys of Paradise; its end, not death, but the blessed and eternal life prepared for those who are worthy" (Saint Gregory of Nyssa).
 
-----
John D. Meehan has been involved in the lay apostolate of the Catholic Church since the close of the Second Vatican Council.  He resides in New Hampshire with his lovely wife Elizabeth. 
---
Copyright 2018 - Distributed by THE CALIFORNIA NETWORK
Pope Francis Prayer Intentions for APRIL 2018
For those who have Responsibility in Economic Matters.
That economists may have the courage to reject any economy of exclusion and know how to open new paths.
---
---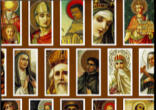 Calling the saints to mind inspires, or rather arouses in us, above all else, a longing to enjoy their company, so desirable in itself. We ... continue reading
---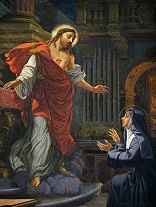 The heart is the center of a person, the place from which he/she makes the choices which will affect the world within them and around them. ... continue reading
---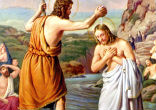 The consideration of Jesus' baptism, gives us an opportunity to remember our own baptism. If you do not know the date of your own ... continue reading
---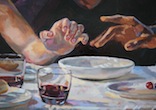 I gave my back to those who beat me, my cheeks to those who plucked my beard; My face I did not shield from buffets and spitting. HYTHE, ... continue reading
---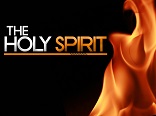 The Spirit makes one man a teacher of divine truth, inspires another to prophesy, gives another the power of casting out devils, enables ... continue reading
---