MONDAY HOMILY: Friendship with Christ
---
The more we share the life of Christ and progress in his friendship, the more difficult it is to break away from him by mortal sin
Those who desire a deeper friendship with Christ will turn with frequency and devotion to the twin fonts of the Gospel and the Eucharist.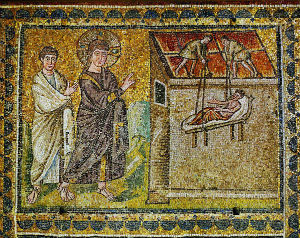 P style="TEXT-ALIGN: justify; MARGIN: 0px; FONT: 14px Times New Roman">SUGAR LAND, TX (Catholic Online) On the northern shore of the Sea of Galilee, a shrine has been built above the site of what is believed to have been Peter's house.
The structure was constructed above ground level, so that its foundations would not disturb the archeological site above which it was built.  The floor in the center of the shrine is made of glass, giving the pilgrim a bird's-eye view of the ruins of the place where the miracle described in today's Gospel probably took place.
Having called Peter (Luke 5:1-11), Jesus relies upon Peter's willingness to place his home at the Lord's disposal.  The Gospel relates that Jesus cured Peter's mother-in-law there, and it seems as though Peter's house became Jesus' base of operations while in Capernaum.
Wouldn't we like to be friends with Jesus as Peter was?  We know of Peter's profound respect for the Lord, but they were also friends.  If they had not had such a strong bond of affection, Peter's fall, when it came (Luke 22:54-57) might have been even more devastating.  It is his friendship with Christ that moves Peter's heart to conversion.
On the other hand, if Peter's friendship with the Lord had been as deep as that enjoyed by St. John (John 13:23), then perhaps Peter would have persevered in his moment of trial.
"The more we share the life of Christ and progress in his friendship, the more difficult it is to break away from him by mortal sin" (Catechism of the Catholic Church, no. 1395).
How do we deepen our friendship with Christ?  In one sense, developing a bond of friendship with Jesus is very much like cultivating any normal, human relationship.  We must spend time with that person, get to know them and listen to their hopes, dreams and difficulties.  We must be ready to help them in time of need and humble enough to ask for their help.
Sometimes forging a new friendship can be challenging because it takes time to get to know another person, to develop a rapport with them and to discover mutual empathy.  Even though we may desire to be friends with a particular person, they remain free to reject us or to give their attention and companionship to others.  The risk in making friends can discourage one from going down that road.
Fortunately, we know that Jesus wants to be friends with us and that he gives us the grace to be friends with him.  At the Last Supper, the Lord opened his heart to the Apostles.  "No longer do I call you servants, for the servant does not know what his master is doing; but I have called you friends, for all that I have heard from my Father I have made known to you" (John 15:15).
The Lord continues, "you did not choose me, but I chose you" (John 15:16). Jesus has chosen us, too.  Without any regard to merit on our part, God chose us "before the foundation of the world" (Ephesians 1:4) to receive the gift of faith at our baptism.  At that moment, we became children of God and were set upon the path of friendship with Christ.
Friendship can make steep demands upon us.  We have already seen how Jesus commandeered Peter's house as a center for his preaching and public ministry.  Peter had to be willing to make this material sacrifice in order to serve the mission of the Lord.
The companions of the paralytic whom Jesus cures (Luke 5:17-26) did not ask their sick friend if he wanted to be hauled up on the roof and then lowered through it.  They took this initiative, perhaps against the paralytic's will, in order to bring him to Jesus and be cured.  We can only imagine the gratitude of this man towards his friends, even if they caused him some anxiety.
It is worth everything to pursue friendship with Jesus.  Even though we cannot see him with bodily eyes, as did the apostles, we nevertheless have access to his word and to his very person in the sacraments, especially through the Holy Eucharist.  Those who desire a deeper friendship with Christ will turn with frequency and devotion to the twin fonts of the Gospel and the Eucharist.
What a consolation these gifts must have been for the holy Mother of God.  Being able to hear her son's words and to receive him in Holy Communion sustained Mary during the rest of her sojourn on earth.  They will sustain us as well, and help us to grow in friendship with Christ the Lord.
---------
Fr. Stephen B. Reynolds is pastor of St. Theresa Catholic Church in Sugar Land, TX, a suburb of Houston.  You may visit the parish website at: www.SugarLandCatholic.com.
---
Copyright 2018 - Distributed by THE CALIFORNIA NETWORK
Pope Francis Prayer Intentions for APRIL 2018
For those who have Responsibility in Economic Matters.
That economists may have the courage to reject any economy of exclusion and know how to open new paths.
---
---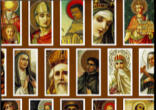 Calling the saints to mind inspires, or rather arouses in us, above all else, a longing to enjoy their company, so desirable in itself. We ... continue reading
---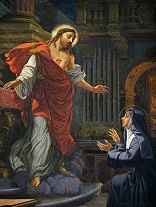 The heart is the center of a person, the place from which he/she makes the choices which will affect the world within them and around them. ... continue reading
---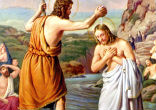 The consideration of Jesus' baptism, gives us an opportunity to remember our own baptism. If you do not know the date of your own ... continue reading
---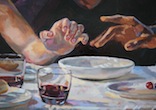 I gave my back to those who beat me, my cheeks to those who plucked my beard; My face I did not shield from buffets and spitting. HYTHE, ... continue reading
---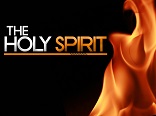 The Spirit makes one man a teacher of divine truth, inspires another to prophesy, gives another the power of casting out devils, enables ... continue reading
---