FRIDAY HOMILY: I Wish We'd All Been Ready
---
Are you being left behind?
Whether it comes through our baptism, our life of devotion and mortification or ultimately at the end of time as we know it, the days of Noah are upon us. The floodwaters rush headlong to take away anything that is not of God and leave those things that are pure and holy.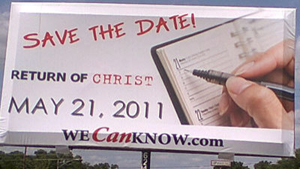 WASHINGTON, DC (Catholic Online) - Raised in the Episcopal Church, like many of my generation I drifted away from my spiritual roots as a teen, playing in rock bands and ending up as a rock-n-roll DJ in my early twenties. Higher education at that point in my young life was more important as a draft deferment than as a means of deepening my intellect.
My less than stellar first attempt at college, unfortunately, did not provide sufficient protection. The Navy became my next destination, as I didn't want to be drafted and sent by the Army to Vietnam.
I learned a number of lessons in the Navy. The first was quite ego-shattering - being a former DJ wasn't as impressive to the other sailors on board my destroyer as it was to me.
The second came when while catching up with my destroyer in Vietnam. After landing in Danang, I looked at the number of young men - all around my age - that we waiting in the terminal for a flight home. Many were bandaged and recovering some serious wounds and debilitating injuries. Lesson two: I was mortal and could lose my life.
 These two sobering thoughts - humility and mortality - became the pathway through which the grace of God could lighten the darkened hallways of my soul and bring me back to life again regarding the things of the Lord.
It was easy to get excited about God during the lates 60's and early 70's. It was the height of the Jesus movement and being a Christian was cool! Jesus was our "natural high," "the bridge over troubled waters," and "the One Way to heaven."
We even had our own music, thanks to groups like Love Song and the 2nd Chapter of Acts. We also grooved to the folk melodies of people like Randy Stonehill, Barry McGuire, and Nancy Honeytree.
Perhaps the one name that was more closely linked to this movement than any other was Larry Norman, especially with one popular song - "I Wish We'd All Been Ready."
The second verse goes:
A man and wife asleep in bed
She hears a noise and turns her head he's gone
I wish we'd all been ready
Two men walking up a hill
One disappears and one's left standing still
I wish we'd all been ready

There's no time to change your mind
The Son has come and you've been left behind
The song became a theme for the modern doctrine of the rapture, which swept its way into every crevice of modern protestant Christianity. According to this doctrine, prior to the Second Coming of Christ, He would return in the clouds and "rapture" all believers - the living and the dead. They would disappear from the earth and be taken up with him.
Contradictory views of this doctrine have spawned Second Coming maps and charts, large amounts of specialized Bible study and a host of conferences.
This teaching really took root predominantly in the 1800's but swept America in the 20th Century, most recently through movies in the 1970's and then the "Left Behind" book series.
The whole idea of leaving this messed up world behind is attractive to many. The worse things get, the closer we are to getting out of here.
The Church has always rejected these teachings for a number of reasons, especially for the fact that the return of Christ was being split into so many smaller pieces based on very narrow interpretations of isolated Scripture verses.
Texts, like the one in today's Gospel - Luke 17:26-37 - referring to the days of Noah, were often cited to support teaching on the rapture.
On that day, someone who is on the housetop
and whose belongings are in the house
must not go down to get them,
and likewise one in the field
must not return to what was left behind.
Remember the wife of Lot.
Whoever seeks to preserve his life will lose it,
but whoever loses it will save it.
I tell you, on that night there will be two people in one bed;
one will be taken, the other left.
And there will be two women grinding meal together;
one will be taken, the other left.
The Church Fathers give us a whole different perspective on this passage and the importance of following after Christ, whether He will come back today or in a thousand more years.
First, St. Cyril of Alexandria helps us to understand that this passage does, in fact, help us to put things in perspective when Christ comes again.
Similarly, as it was in the days of Lot:
they were eating, drinking, buying,
selling, planting, building;
on the day when Lot left Sodom. (Lk. 17:28)
Things will continue as usual until He returns. St. Cyril reminds us that "he requires us to be always watchful and ready to make our defense before the tribunal of God."
In the latter 1980's a book was written on "88 Reasons Why the Rapture is in 1988." Obviously, this didn't happen. Scripture tells us that we won't know when, but to always be ready. We are to live our lives always ready to meet the Lord whether at this return or at our death.
In fact, our Lord uses the parable of the 10 Virgins to remind his followers to be sure that their lamps are filled with oil and their wicks are trimmed, as five of the ten were eager to do. "Therefore keep watch, because you do not know the day or the hour." (Mt. 25:13)
In the Preface for the Dead in the Liturgy of the Eucharist, we read, "Life is changed not taken away." Recognizing our mortality, as I did in Vietnam, can be quickly changed from dread to delight by the fact that in Christ we have the blessed hope that awaits us in heaven. This is not all there is.
Secondly, St. Augustine gives us an even more important view of this teaching on being left behind from Jesus. In a letter to Evodius, a fellow bishop, he writes, "Since this (Ed. - the days of Noah) signified a future event, the flood also signified baptism for believers and death for unbelievers."
In another letter, this one to Hesychius, he talks about this issue when he refers to the one on the housetop. "In all our trials, each one must take care not to be overcome or to come down from a spiritual height to a carnal life. He who had progressed should not look back by turning toward the past or failing to reach out to the future."
What a picture! Here is the one preparing for baptism - and the flood waters are there, ready to remove all of his old life, when he looks down and sees something there he doesn't want to leave behind. Trying to grasp it with all he's worth, he falls into the torrent and is swept away rather than raised up to new life in Christ.
Whatever pursuits were ours, whatever delights were ours, and whatever appetites were ours prior to baptism must be left behind at the waters of baptism. This is not only important for later converts but also for those whose battle with our lower nature - what the Church calls concupiscence - continues.
As Lot's wife learned, when leaving Sodom, don't look back!
Whether it comes through our baptism, our life of devotion and mortification or ultimately at the end of time as we know it, the days of Noah are upon us. The floodwaters rush headlong to take away anything that is not of God and leave those things that are pure and holy.
My understanding of the old Larry Norman song is much different than it was when I first heard it, yet the hook remains the same: I wish we'd all been ready. Ready to follow Christ, forsaking those things that are not of Him. Ready to abandon all that our lower nature craves and the world caresses. Ready to take the message of the Gospel into all the world, no matter the cost.
To be honest to today's text, when those waters recede, we want to be the ones left behind. With our lives unencumbered by those things that distract us from Christ, we are left to do the work he has called us to do.
-----
 
Father Randy Sly is the Associate Editor of Catholic Online and a priest with the Personal Ordinariate of the Chair of St. Peter (http://usordinariate.org) established by the Holy Father, Pope Benedict XVI, through the Apostolic Constitution "Anglicanorum Coetibus."
---
Copyright 2018 - Distributed by THE CALIFORNIA NETWORK
Pope Francis Prayer Intentions for APRIL 2018
For those who have Responsibility in Economic Matters.
That economists may have the courage to reject any economy of exclusion and know how to open new paths.
---
---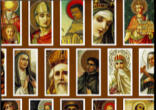 Calling the saints to mind inspires, or rather arouses in us, above all else, a longing to enjoy their company, so desirable in itself. We ... continue reading
---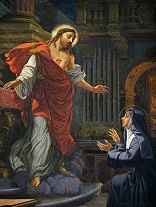 The heart is the center of a person, the place from which he/she makes the choices which will affect the world within them and around them. ... continue reading
---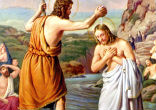 The consideration of Jesus' baptism, gives us an opportunity to remember our own baptism. If you do not know the date of your own ... continue reading
---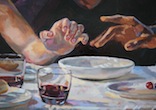 I gave my back to those who beat me, my cheeks to those who plucked my beard; My face I did not shield from buffets and spitting. HYTHE, ... continue reading
---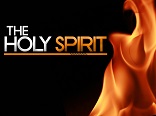 The Spirit makes one man a teacher of divine truth, inspires another to prophesy, gives another the power of casting out devils, enables ... continue reading
---