THURSDAY HOMILY: Becoming Salty Christians in a World Without Flavor, Rotting from Within
---
We are salted with fire, through the struggles and hardships we inevitably face as we seek to live the fullness of the Gospel as taught by the Catholic Church
At the end of today's Gospel passage from St. Mark (Mk. 9: 41 -50), after Jesus emphasized the importance of avoiding all temptations to sin, Jesus offered what appears to be a cryptic admonition to his disciples: "Everyone will be salted with fire. Salt is good, but if salt becomes insipid, with what will you restore its flavor? Keep salt in yourselves and you will have peace with one another." What did He mean?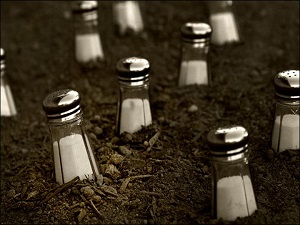 P>CHESAPEAKE, VA (Catholic Online) - At the end of today's Gospel passage from St. Mark (Mk. 9: 41 -50), after Jesus emphasized the importance of avoiding all temptations to sin, Jesus offered what appears to be a cryptic admonition to his disciples:
"Everyone will be salted with fire. Salt is good, but if salt becomes insipid, with what will you restore its flavor? Keep salt in yourselves and you will have peace with one another."
What did He mean?
The Jerome Biblical Commentary reflecting on the passage notes, "Salt and fire suggest the purification the disciples will undergo through persecution and suffering."
The Venerable Bede suggested a further insight, "Everyone will be salted with fire, says Jesus, because spiritual wisdom must purify all the elect of any kind of corruption through carnal desire. Or he may be speaking of the fire of tribulation, which exercises the patience of the faithful to enable them to reach perfection"
These words are offered within the context of the Lord's instructions on true greatness. They follow right after he had placed a child in their midst in order to show them what it meant to become the servant of all.  The context directs us, his contemporary disciples, to reflect upon our response to the Lord's invitation to follow Him.
We are salted with fire, through the struggles and hardships we inevitably face as we seek to live the fullness of the Gospel as taught by the Catholic Church. We are all called to holiness within our own state in life and vocation. In a culture and an age which increasingly rejects God and His Ways, we are to live differently. This will offend many who have been seduced by the age.
We will struggle as we seek to cooperate with grace and grow in holiness, in order to reflect more fully the character of Christ. We will deal daily with what the Tradition calls concupiscence. The Catechism of the Catholic Church explains:
"St. John distinguishes three kinds of covetousness or concupiscence: lust of the flesh, lust of the eyes, and pride of life. (1 John 2:16) In the Catholic catechetical tradition, the ninth commandment forbids carnal concupiscence; the tenth forbids coveting another's goods."
Etymologically, "concupiscence" can refer to any intense form of human desire. Christian theology has given it a particular meaning: the movement of the sensitive appetite contrary to the operation of the human reason. The apostle St. Paul identifies it with the rebellion of the "flesh" against the "spirit." (Cf. Gal 5:16,17,24; Eph 2:3) Concupiscence stems from the disobedience of the first sin. It unsettles man's moral faculties and, without being in itself an offense, inclines man to commit sins."(CCC #2514, 2515)
 
So we will face ongoing struggle, both within and without. That is if we truly want to respond more fully to the Lord's call in our own lives. We are being salted and we are called to become salt. In a compilation of his homilies entitled Friends with God, St. Jose Maria Escriva prays:
"May Our Lord be able to use us so that, placed as we are at all the cross-roads of the world - and at the same time placed in God - we become salt, leaven and light. Yes, you are to be in God, to enlighten, to give flavor, to produce growth and new life. But don't forget that we are not the source of this light: we only reflect it." (St. Jose Maria Escriva, Friends of God, 250)
Jesus used salt as an image in his parables because salt was used in multiple ways which are not as common in our own experience. Salt was used to preserve and purify food as well as to flavor and to cure it. His hearers knew this. 
St. Matthew records these words: "You are the salt of the earth. But if salt loses its taste, with what can it be seasoned? It is no longer good for anything but to be thrown out and trampled underfoot."  (Matt. 5: 13)
We have been baptized into Jesus Christ and now live our lives in His Body, the Church, of which we are members. He lives His life in and through us. He reveals Himself to a world which desperately needs Him - through us.
This is why we need to be continually salted with fire. So that we can more fully reflect His Divine Life for others. We also need to become salt for a world which has lost its flavor and is decaying. We need to help to preserve the good, cure, and hold back the decay caused by sin. 
The Father still loves the world and sends His Son to save it. (John 3: 16)  That continues through you and me. He has placed us in the world with redemptive purpose. Jesus now walks into the world through His Body, the Church, of which we are members. We live in the Church and go into the world.
As Christians we are called to love the world as God loves the world. One of the titles that the Fathers of the Church used to describe the Church was - the world reconciled. The Second Vatican Council used this phrase and reaffirmed another Patristic Image of the Church as a seed of the kingdom.
Some of the confusion concerning our relationship to the world comes from the remnant of one of the early heresies in Christian history, Manichaeism. The followers of that error believed that matter was evil. That is NOT the Christian belief. We profess in our Creed a belief in a bodily resurrection and the coming of a new heaven and new earth! 
Yet this error of viewing matter as evil - and the world, by extension, as a place to be avoided - still infects. It can lead to a kind ghetto mentality whereby Christians withdraw from the world. Some of the confusion can also arise because of the differing ways the phrase - the world - is used in the New Testament.
There is the world that God created and looked upon and said - it is good. (See e.g. Genesis, chapter 1). That world is still good. It is filled with beauty and reflects the Divine artist and architect who made it. That world He entrusted to the crown of his creation - man and woman. 
Then there is a system, a culture of death and use, which has squeezed God out of His rightful place and substituted idols. That system is also called the world in the bible. (See, e.g. James 4:4). We are not to love that world, in the sense of giving ourselves over to its dominion. We are to reject that system in order to free those enchained by its lies.
The Father wants to bring the entire human race back into a relationship with Him through His Son Jesus Christ, through the power of the Holy Spirit. Those who live in Jesus Christ are sent on mission into the world in order to bring all men and women into the new world of the Church.
We need to become salty Christians who bring the flavor of God's Love and Life into a world which has lost its flavor and gone flat. We can also help to prevent the further decay. The power to effect redemptive change in the world comes from the life of God within us.
Along with the metaphor of salt, Jesus also used leaven or yeast in His parables. For example, "Again he said, "To what shall I compare the Kingdom of God? It is like yeast that a woman took and mixed in with three measures of wheat flour until the whole batch of dough was leavened." (Luke 13: 18 - 21)
It is amazing how little leaven it takes to raise a loaf of bread. That is because within those little particles of yeast is found the power to ferment, to change the lump of wet dough into a loaf of aromatic, tasty, nourishing bread. However, the power contained within that yeast is not activated unless it is mixed and kneaded into the dough.
Once you work the leaven in, it is still hidden to the eye but how it transforms that loaf! So it is with Christians within human culture! The power within us is the very same power that raised Jesus from the dead (See Romans 8:11)! All we are asked to do is to mix it up. We have to get in the loaf. We must be in the world - where Jesus is - in order to be used to accomplish His ongoing work of redemption.
Leaven that is not used in time spoils and loses its capacity to ferment that dough; it must be active or it becomes useless. Salt also can become useless. That leaven must be in the dough to effect its extraordinary change. That salt must be sprinkled.
So it is with you and me. We must be in the world to effect its transformation.
We are invited to help to bring the world back to God. This mindset has inspired great missionary ages in the past and brought extraordinary changes to entire cultures. It can once again! However, it begins one person, one grain, at a time.
The seed of the kingdom has been planted within us. And now, we become the seed, the salt and the leaven for the Divine Sower who continues His redemptive mission in a world waiting to be reborn in Him. 
Let us become salty Christians in a world without flavor, rotting from within.
---
Copyright 2018 - Distributed by THE CALIFORNIA NETWORK
Pope Francis Prayer Intentions for APRIL 2018
For those who have Responsibility in Economic Matters.
That economists may have the courage to reject any economy of exclusion and know how to open new paths.
---
---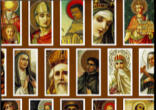 Calling the saints to mind inspires, or rather arouses in us, above all else, a longing to enjoy their company, so desirable in itself. We ... continue reading
---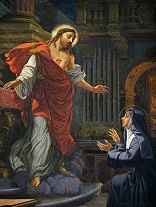 The heart is the center of a person, the place from which he/she makes the choices which will affect the world within them and around them. ... continue reading
---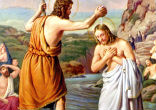 The consideration of Jesus' baptism, gives us an opportunity to remember our own baptism. If you do not know the date of your own ... continue reading
---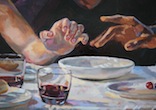 I gave my back to those who beat me, my cheeks to those who plucked my beard; My face I did not shield from buffets and spitting. HYTHE, ... continue reading
---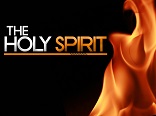 The Spirit makes one man a teacher of divine truth, inspires another to prophesy, gives another the power of casting out devils, enables ... continue reading
---