'Living Lent': Friday of the Second Week of Lent - Day 17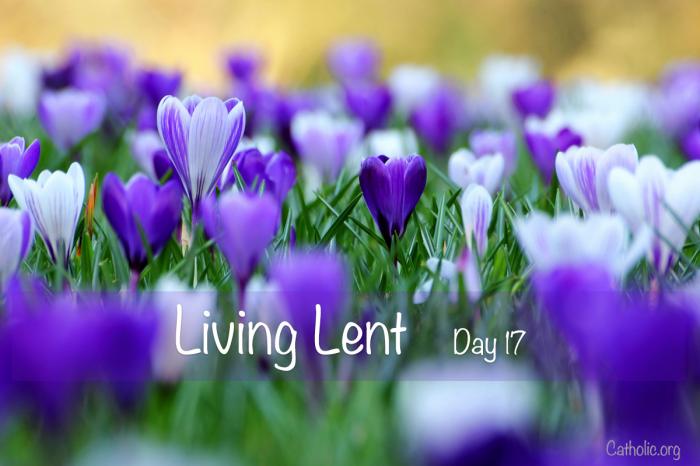 'Living Lent:' Friday of the Second Week of Lent - Day 17

PRAY:
"God so loved the world that he gave his only begotten Son; so that everyone who believes in him might have eternal life." (John 3:16)

READING: Matthew 21:42
42
Jesus said to them, 'Have you never read in the scriptures: The stone which the builders rejected has become the cornerstone; this is the Lord's doing and we marvel at it?

MEDITATION:
Jesus is supposed to be the cornerstone in our life. Does he occupy that place? I will contemplate my present course in life. Is my life grounded in Christ or something else?
LET US PRAY:
Deal Lord, help me examine my life. Let me keep you as the cornerstone. By my foundation, my rock, my cornerstone.

ACTION:
I will examine my life to see if Jesus is the cornerstone in my life. If I find he is not, I will seek the way to make him so.