St. Ursula Led骳howska
Short Cuts
Author and Publisher - Catholic Online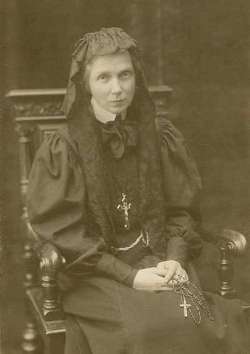 Facts
Feastday:
May 29
Birth: 1865
Death: 1939
Beatified By: 20 June 1983, Poznan, Poland by Pope John Paul II
Canonized By: 18 May 2003, Vatican by Pope John Paul II
---
Sister Ursula Led贸chowska (1865-1939), was an Austrian-born religious leader. She became a Roman Catholic nun and founded the Congregation of the Ursulines of the Agonizing Heart of Jesus. She is a prominent member of the Led贸chowski family.
The Encyclical Letter of the Holy Father Francis -聽 Laudato ... @ $0.00
---
---
More Saints
---
---
---
---
---
---
---
---
---
---
---
---
---
---
---
---
---