St. Michael, the Archangel
Feastday:
September 29
Patron
of grocers, mariners, paratroopers, police, and sickness
St. Michael, the Archangel - Feast day - September 29th The name Michael signifies "Who is like to God?" and was the warcry of the good angels in the battle fought in heaven against satan and his followers. Holy Scripture describes St. Michael as "one of the chief princes," and leader of the forces of heaven in their triumph over the powers of hell. He has been especially honored and invoked as patron and protector by the Church from the time of the Apostles.
Although he is always called "the Archangel," the Greek Fathers and many others place him over all the angels - as Prince of the Seraphim. St. Michael is the patron of grocers, mariners, paratroopers, police and sickness.
Learn interesting facts and tidbits about the beloved St. Patrick.
Description: Saint Michael Jewelry! - MADE IN USA •Engraving up to 130 letters, with our high definition laser engraving. •Ships same or next day, with or without engraving. •Made of solid gold or sterling silver & can be fully personalized
CLICK HERE!
Saint Michael Medals
ON SALE NOW! St Michael medals crafted from solid 14K gold and sterling silver. Silver medals include a sterling silver chain. Overnight shipping available.
CLICK HERE!
Cherished Saints
is a collection of silver religious saints and icons, new and vintage (from France, Italy and other worldly places). Many were previously cherished by an owner from years past and one-of-a-kind.
CLICK HERE!
ST. MICHAEL MEDALS - St. Michael, Pray for us!
Personalize your St. Michael medal with engraving on the back or choose a St. Michael medal with a military emblem on the reverse. Quality craftsmanship, fast delivery and made in the USA.
CLICK HERE!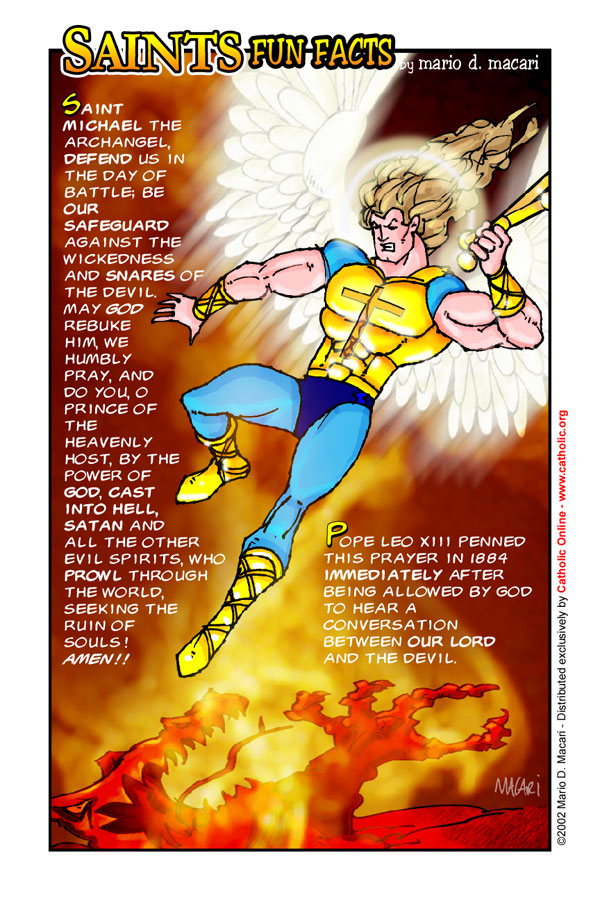 Rate This Saint
---
Leave a Comment
Catholic Online offers the largest searchable database of Catholic Saints on the internet.
---
---
---
---
St. Constantine
March 11: Constantine was king of Cornwall. Unreliable tradition has him ... Read More
---
---
---
Our Lady Says: Monthly Confession - Remedy for the West Read More
---
"Endurance" Necklace by Catholic Bling
Sometimes the message doesn't have to be big and bold to get a point ... Read More