Why is Advent Important
Why is Advent Important
Preparation for Christmas is an important theme for Advent, but more is involved. Advent gives us a vision of our lives as Christians and shows us the possibilities of life.
The vision of life that Advent gives us is twofold; it looks back to the first coming of Christ at Bethlehem, and it looks to the future when Christ will come again. In the interval between these two events we find meaning for our life as a Christian.
First we celebrate Christ-become-human. We view his life and experience his presence as a human being in our history. Christ came to show us what life can and should be. He gave us true and valid principles by which we can live true and valid lives. But Jesus knew that the human heart could not live in isolation. He formed the Church around the concept of a people held together by love. In that community we discover unlimited possibilities and meaning. Alone we can do nothing. Together we find real meaning.
When Christ left this earth, he did not abandon us. He remains with us in his Spirit, the Church, the sacraments, the Scriptures and each other. He lives in community with us and keeps his vision of life before us.
When Christ comes again, his presence will no longer be hidden behind the signs and symbols of the liturgy or the words of the Scriptures. His presence among us will be revealed in all its fullness, a presence that will never end, a presence that will perfect and complete our community.
This is the "greater significance" of Advent. In these few short weeks we take in the sweeping panorama of time - from Christ's birth to his Second Coming. The season of Advent brings us the magnificent vision of life and hope for the future given to us by Christ.
Advent is our time to become more involved, more caught up in the meaning and the possibilities of life as a Christian community. Thus we are preparing not only for Christmas but also for Christ's Second Coming. This means that when he comes again, we will be awake and watchful. He will not find us asleep.
© Liguori Publications Excerpt from Advent - A Quality Storecupboard The Congregation of the Most Holy Redeemer
---
More Advent & Christmas
The word Advent derives from the Latin word meaning coming. The Lord is coming. We may reflect that every year at this time we celebrate his coming , so that in a sense we can lose the feeling of expectancy and joyful anticipation, because at the end of the season, everything seems to return to pretty much the same routine. If that is the case, then our preparation may have been lacking ... continue reading
To become the mother of the Savior, Mary "was enriched by God with gifts appropriate to such a role."132 The angel Gabriel at the moment of the annunciation salutes her as "full of grace". In fact, in order for Mary to be able to give the free assent of her faith to the announcement of her vocation, it was necessary that she be wholly borne by God's grace... continue reading
---
The weeks of Advent remind us to set aside some of the hectic business of the holiday season, and to quietly reflect on the promise of the baby born in Bethlehem 2000 years ago. The Bible readings listed below relate to the Advent themes of waiting, preparation, light in the darkness, and the coming of the promised Messiah. continue reading
---
Ideas to Make Your Christmas Special
Traditions From Around The World
Christmas Quotes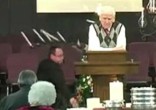 By Monique Crawford (CALIFORNIA NETWORK)
In the middle of a Christmas Eve service at the Phoenix Christian Assembly church, one pastor taught his congregation how to handle unexpected situations with grace. LOS ANGELES, CA (Catholic Online) - In a viral video posted to YouTube, Pastor Don Grosvenor stands at ... continue reading
---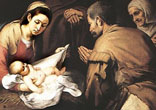 By Deacon Frederick Bartels
Christians today often take the meaning of Christmas for granted. Unfortunately, the wonder and magnificence of the Incarnation and the subsequent birth of the humble little Christ Child, including study and reflection on these singularly unique and pivotal events in ... continue reading
---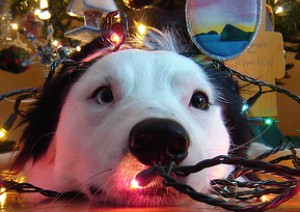 By Kenya Sinclair (CALIFORNIA NETWORK)
The month of December is full of shopping, baking, entertaining and planning all for the sake of a perfect Christmas celebration! But what should you do once the festivities are over? LOS ANGELES, CA (Catholic Online) - All your scrambling, hiding and wrapping ... continue reading
---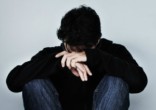 By Kenya Sinclair (CALIFORNIA NETWORK)
Since you came to Jesus, you've prayed, you've had faith in the Lord and you've done the best you could to meet God halfway - but now, near the end of the year, you feel a sense of disappointment because God hasn't responded in the way you thought he would or hasn't ... continue reading
---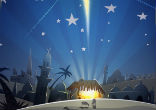 By F. K. Bartels
"Christ is the light of humanity; and it is, accordingly, the heart-felt desire of this sacred Council, being gathered together in the Holy Spirit, that, by proclaiming his Gospel to every creature, it may bring to all men that light of Christ which shines out visibly ... continue reading
---
All Advent & Christmas News

Copyright 2017 Catholic Online. All materials contained on this site, whether written, audible or visual are the exclusive property of Catholic Online and are protected under U.S. and International copyright laws, © Copyright 2017 Catholic Online. Any unauthorized use, without prior written consent of Catholic Online is strictly forbidden and prohibited.