The Annunciazione - Leonardo Da Vinci
---
And Mary said: "My soul proclaims the greatness of the Lord; my spirit rejoices in God my savior. For he has looked upon his handmaid's lowliness; behold, from now on will all ages call me blessed. The Mighty One has done great things for me, and holy is his name. His mercy is from age to age to those who fear him. He has shown might with his arm, dispersed the arrogant of mind and heart. He has thrown down the rulers from their thrones but lifted up the lowly. The hungry he has filled with good things; the rich he has sent away empty. He has helped Israel his servant, remembering his mercy, according to his promise to our fathers, to Abraham and to his descendants forever." (Luke 1: 46 - 55)
A surprised Mary is afraid
Then the angel said to her, "Do not be afraid, Mary, for you have found favor with God. Behold, you will conceive in your womb and bear a son, and you shall name him Jesus. He will be great and will be called Son of the Most High, 11 and the Lord God will give him the throne of David his father, and he will rule over the house of Jacob forever, and of his kingdom there will be no end." (Luke 1:30-33)
A perplexed Mary is confused
But Mary said to the angel, "How can this be, since I have no relations with a man?" And the angel said to her in reply, "The Holy Spirit will come upon you, and the power of the Most High will overshadow you. Therefore the child to be born will be called holy, the Son of God. And behold, Elizabeth, your relative, has also conceived a son in her old age, and this is the sixth month for her who was called barren; for nothing will be impossible for God." (Luke 1:34 - 37)
An astonished Mary is faithful
Mary said, "Behold, I am the handmaid of the Lord. May it be done to me according to your word." Then the angel departed from her. During those days Mary set out and traveled to the hill country in haste to a town of Judah, where she entered the house of Zechariah and greeted Elizabeth. When Elizabeth heard Mary's greeting, the infant leaped in her womb, and Elizabeth, filled with the Holy Spirit, cried out in a loud voice and said, "Most blessed are you among women, and blessed is the fruit of your womb. And how does this happen to me, that the mother of my Lord should come to me? For at the moment the sound of your greeting reached my ears, the infant in my womb leaped for joy. Blessed are you who believed that what was spoken to you by the Lord would be fulfilled." (Luke 1:38-45)
---
More Advent & Christmas
What is Advent?
The word Advent derives from the Latin word meaning coming. The Lord is coming. We may reflect that every year at this time we celebrate his coming , so that in a sense we can lose the feeling of expectancy and joyful anticipation, because at the end of the season, everything seems to return to pretty much the same routine. If that is the case, then our preparation may have been lacking ... continue reading
The Christmas Story
To become the mother of the Savior, Mary "was enriched by God with gifts appropriate to such a role."132 The angel Gabriel at the moment of the annunciation salutes her as "full of grace". In fact, in order for Mary to be able to give the free assent of her faith to the announcement of her vocation, it was necessary that she be wholly borne by God's grace... continue reading
Mary Speaks From the Heart
A surprised Mary is afraid
A perplexed Mary is confused
An astonished Mary is faithful
A Young Mother Gives Birth
Making a difficult Journey
Facing difficult circumstances
The Fruit of Thy Womb...
Mary Remembers
The Angel's Visit
The conversation with Joseph
The Visit to Elizabeth
A Birth Foretold
God speaks to Adam
Isaiah speaks to Israel
An Angel Speaks to Joseph
The Witnesses Gather
Watched from Heaven
Watched from Darkness
Watched by Man
The Plan Unfolds
Not just any child
Not just any destiny
Not just any result
---
More to Explore
The weeks of Advent remind us to set aside some of the hectic business of the holiday season, and to quietly reflect on the promise of the baby born in Bethlehem 2000 years ago. The Bible readings listed below relate to the Advent themes of waiting, preparation, light in the darkness, and the coming of the promised Messiah. continue reading
More about Advent
---
Ideas to Make Your Christmas Special
Establish a Tradition
Involve Everyone, all ages
Open your door to others
Traditions From Around The World
The message of Christmas is that
the visible material world is bound to the
invisible spiritual world.
Christmas Quotes
Great cultures Celebrate Christ
Gift Giving is Universal
Great Stories and Quotes
---
---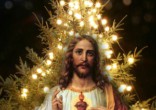 By Kenya Sinclair (CALIFORNIA NETWORK)
Christmas is a magical time of year when decorations line the streets, children are suddenly behaving and the Post Office struggles to keep up as thousands of gifts move through the mail - but beneath the shiny, flashing winter festivities, Christ quietly calls out to ... continue reading
---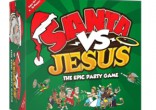 By Kenya Sinclair (CALIFORNIA NETWORK)
Two actors joined forces to create a stunningly inappropriate board game in the name of fun - but many have hailed the game as "blasphemous" and encouraging of ignorance. LOS ANGELES, CA (Catholic Online) - David McGranaghan and Julian Miller created the concept of an ... continue reading
---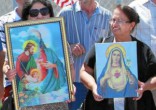 By Kenya Sinclair (CALIFORNIA NETWORK)
Iraqi Christians who relocated to the United States admit this Christmas will be difficult without their loved ones, who remain trapped beneath the bloody boots of the Islamic State. LOS ANGELES, CA (Catholic Online) - Firaz Rassam is a Christian who relocated to ... continue reading
---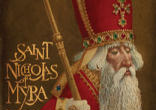 By Peg Luksik
Nicholas is the patron saint of children, Russia, Greece, Sicily, sailors, prisoners, bakers, and pawnbrokers. His image is second only to Mary's in religious icons of both the Eastern and Western churches.The stories of his generosity and kindness are ... continue reading
---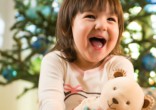 By Kenya Sinclair (CALIFORNIA NETWORK)
The Southland Christian Church used adults to recreate children's versions of the reason for the season. LOS ANGELES, CA (Catholic Online) - The hilarious film was posted to YouTube Christmas Eve last year. The three-minute short features adults lip-syncing to ... continue reading
---
All Advent & Christmas News