Then Jesus came from Galilee to John at the Jordan to be baptized by him. John tried to prevent him, saying, "I need to be baptized by you, and yet you are coming to me?" Jesus said to him in reply, "Allow it now, for thus it is fitting for us to fulfill all righteousness." Then he allowed him. After Jesus was baptized, he came up from the water and behold, the heavens were opened (for him), and he saw the Spirit of God descending like a dove (and) coming upon him. And a voice came from the heavens, saying, "This is my beloved Son, with whom I am well pleased." (Matt. 3: 13 - 17)
'But when the time had fully come, God sent forth his Son, born of a woman, born under the law, to redeem those who were under the law, so that we might receive adoption as sons.' (Gal. 4: 4-5)This is 'the gospel of Jesus Christ, the Son of God':'( Mk. 1:1) God has visited his people. He has fulfilled the promise he made to Abraham and his descendants. He acted far beyond all expectation - he has sent his own 'beloved Son'. (Mk. 1:11) We believe and confess that Jesus of Nazareth, born a Jew of a daughter of Israel at Bethlehem at the time of King Herod the Great and the emperor Caesar Augustus, a carpenter by trade, who died crucified in Jerusalem under the procurator Pontius Pilate during the reign of the emperor Tiberius, is the eternal Son of God made man. He 'came from God', (Jn. 13:3) 'descended from heaven',(Jn. 3:13) and 'came in the flesh'.( 1 Jn. 4:2) For 'the Word became flesh and dwelt among us, full of grace and truth; we have beheld his glory, glory as of the only Son from the Father. . . And from his fullness have we all received, grace upon grace.'(Jn. 1: 14,16) Moved by the grace of the Holy Spirit and drawn by the Father, we believe in Jesus and confess: 'You are the Christ, the Son of the living God.' (Mt. 16:16) On the rock of this faith confessed by St. Peter, Christ built his Church." (Mt. 16:18) (CCC 422 - 424)
A Birth Foretold
The coming of God's Son to earth is an event of such immensity that God willed to prepare for it over centuries. He makes everything converge on Christ: all the rituals and sacrifices, figures and symbols of the "First Covenant". (Heb. 9:15) He announces him through the mouths of the prophets who succeeded one another in Israel. Moreover, he awakens in the hearts of the pagans a dim expectation of this coming. St. John the Baptist is the Lord's immediate precursor or forerunner, sent to prepare his way.(Acts 13:24)"Prophet of the Most High", John surpasses all the prophets, of whom he is the last.( Luke. 1:76)
He inaugurates the Gospel, already from his mother's womb welcomes the coming of Christ, and rejoices in being "the friend of the bridegroom", whom he points out as "the Lamb of God, who takes away the sin of the world".(Jn. 1:29) Going before Jesus "in the spirit and power of Elijah", John bears witness to Christ in his preaching, by his Baptism of conversion, and through his martyrdom.( Lk. 1:17) When the Church celebrates the liturgy of Advent each year, she makes present this ancient expectancy of the Messiah, for by sharing in the long preparation for the Savior's first coming, the faithful renew their ardent desire for his second coming.200 By celebrating the precursor's birth and martyrdom, the Church unites herself to his desire: "He must increase, but I must decrease." (John 3:30) (CCC 522- 524)
God speaks to Adam
God created man in his image and established him in his friendship. A spiritual creature, man can live this friendship only in free submission to God. The prohibition against eating "of the tree of the knowledge of good and evil" spells this out: "for in the day that you eat of it, you shall die."(Gen. 2:17) The "tree of the knowledge of good and evil" symbolically evokes the insurmountable limits that man, being a creature, must freely recognize and respect with trust. Man is dependent on his Creator, and subject to the laws of creation and to the moral norms that govern the use of freedom.
Man's first sin
Man, tempted by the devil, let his trust in his Creator die in his heart and, abusing his freedom, disobeyed God's command. This is what man's first sin consisted of (Gen 3: 1 - 11, Rom. 5:19) All subsequent sin would be disobedience toward God and lack of trust in his goodness. In that sin man preferred himself to God and by that very act scorned him. He chose himself over and against God, against the requirements of his creaturely status and therefore against his own good. Constituted in a state of holiness, man was destined to be fully "divinized" by God in glory. Seduced by the devil, he wanted to "be like God", but "without God, before God, and not in accordance with God". (Gen. 3:5)
Scripture portrays the tragic consequences of this first disobedience. Adam and Eve immediately lose the grace of original holiness. (Rm. 3:23) They become afraid of the God of whom they have conceived a distorted image - that of a God jealous of his prerogatives.(Gen. 3:5-10) The harmony in which they had found themselves, thanks to original justice, is now destroyed: the control of the soul's spiritual faculties over the body is shattered; the union of man and woman becomes subject to tensions, their relations henceforth marked by lust and domination.(Gen. 3:7-16) Harmony with creation is broken: visible creation has become alien and hostile to man.(Gen. 3:17,19) Because of man, creation is now subject "to its bondage to decay".(Rm. 8:21) Finally, the consequence explicitly foretold for this disobedience will come true: man will "return to the ground",(Gen. 3:19) for out of it he was taken. Death makes its entrance into human history. (Rm. 5:12) (CCC 397- 400)
Isaiah speaks to Israel
The people who walked in darkness have seen a great light; Upon those who dwelt in the land of gloom a light has shone. You have brought them abundant joy and great rejoicing, As they rejoice before you as at the harvest, as men make merry when dividing spoils. For the yoke that burdened them, the pole on their shoulder, And the rod of their taskmaster you have smashed, as on the day of Midian. For every boot that tramped in battle, every cloak rolled in blood, will be burned as fuel for flames. For a child is born to us, a son is given us; upon his shoulder dominion rests. They name him Wonder-Counselor, God-Hero, Father-Forever, Prince of Peace. His dominion is vast and forever peaceful, From David's throne, and over his kingdom, which he confirms and sustains By judgment and justice, both now and forever. The zeal of the LORD of hosts will do this! (Isaiah 9: 1-6)
An Angel Speaks to Joseph
Behold, the angel of the Lord appeared to Joseph in a dream and said, "Rise, take the child and his mother, flee to Egypt, and stay there until I tell you. Herod is going to search for the child to destroy him." Joseph rose and took the child and his mother by night and departed for Egypt. He stayed there until the death of Herod, that what the Lord had said through the prophet might be fulfilled, "Out of Egypt I called my son." (Matt. 2: 13-15)
---
More Advent & Christmas
What is Advent?
The word Advent derives from the Latin word meaning coming. The Lord is coming. We may reflect that every year at this time we celebrate his coming , so that in a sense we can lose the feeling of expectancy and joyful anticipation, because at the end of the season, everything seems to return to pretty much the same routine. If that is the case, then our preparation may have been lacking ... continue reading
The Christmas Story
To become the mother of the Savior, Mary "was enriched by God with gifts appropriate to such a role."132 The angel Gabriel at the moment of the annunciation salutes her as "full of grace". In fact, in order for Mary to be able to give the free assent of her faith to the announcement of her vocation, it was necessary that she be wholly borne by God's grace... continue reading
Mary Speaks From the Heart
A surprised Mary is afraid
A perplexed Mary is confused
An astonished Mary is faithful
A Young Mother Gives Birth
Making a difficult Journey
Facing difficult circumstances
The Fruit of Thy Womb...
Mary Remembers
The Angel's Visit
The conversation with Joseph
The Visit to Elizabeth
A Birth Foretold
God speaks to Adam
Isaiah speaks to Israel
An Angel Speaks to Joseph
The Witnesses Gather
Watched from Heaven
Watched from Darkness
Watched by Man
The Plan Unfolds
Not just any child
Not just any destiny
Not just any result
---
More to Explore
The weeks of Advent remind us to set aside some of the hectic business of the holiday season, and to quietly reflect on the promise of the baby born in Bethlehem 2000 years ago. The Bible readings listed below relate to the Advent themes of waiting, preparation, light in the darkness, and the coming of the promised Messiah. continue reading
More about Advent
---
Ideas to Make Your Christmas Special
Establish a Tradition
Involve Everyone, all ages
Open your door to others
Traditions From Around The World
The message of Christmas is that
the visible material world is bound to the
invisible spiritual world.
Christmas Quotes
Great cultures Celebrate Christ
Gift Giving is Universal
Great Stories and Quotes
---
---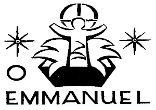 By Catholic Online
LATIN: O Emmanuel, Rex et legifer noster, exspectatio gentium, et Salvator earum: veni ad salvandum nos Domine Deus noster. ENGLISH: O Emmanuel, God with us, our King and lawgiver, the expected of the nations and their Savior: come to save us, O Lord our God.[media ... continue reading
---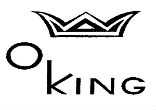 By Catholic Online
LATIN: O Rex gentium, et desideratus earum, lapisque angularis, qui facis utraque unum: veni, et salva hominem, quem de limo formasti. ENGLISH: O King of the gentiles and their desired One, the cornerstone that makes both one: come, and deliver man, whom you formed out ... continue reading
---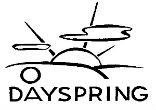 By Catholic Online
LATIN: O Oriens, splendor lucis aeternae, et sol iustitiae: veni, et illumina sedentes in tenebris et umbra mortis. ENGLISH: O dawn of the east, brightness of light eternal, and sun of justice: come, and enlighten those who sit in darkness and in the shadow of ... continue reading
---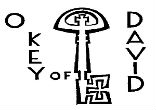 By Catholic Online
LATIN: O clavis David, et sceptrum domus Israel: qui aperis, et nemo claudit; claudis, et nemo aperit: veni, et educ vinctum de domo carceris, sedentem in tenebris. ENGLISH: O Key of David, and scepter of the house of Israel, who opens and no man shuts, who shuts and ... continue reading
---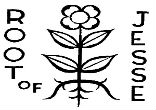 By Catholic Online
LATIN: O Radix Jesse, qui stas in signum populorum, super quem continebunt reges os suum, quem gentes deprecabuntur: veni ad liberandum nos, iam noli tardare. ENGLISH: O Root of Jesse, that stands for an ensign of the people, before whom the kings keep silence and unto ... continue reading
---
All Advent & Christmas News