God is With Us
God is With Us
To be called "simple" is not usually a compliment. Yet one dictionary defines the word as meaning plain, honest and intelligible. So maybe it's not such a bad thing to be. Nevertheless, somehow we feel suspicious when something seems too simple. "Where is the catch?" we ask ourselves. It is almost as though we need some elaborate complexities before we can accept it.
Jesus understood this human weakness very well. Throughout his life he used simple illustrations to reveal God's plans. He used the corn, a relaxed meal with friends, fishing and wine-making, so vividly and effectively. Yet the Scribes and Pharisees constantly asked, "What's the catch?" each time they encountered him.
Simplicity is at the heart of Christ's message, "Your heavenly Father loves you as you are", no strings, no catch. Even if we turn away or do not believe this, he still loves us.
During the weeks of Advent, we listen to many rousing prophecies about the coming of the Messiah. At the end of this season we are presented with a little baby. The baby Jesus might appear too simple a solution to the problems of God's people. "What's the catch?" we may ask.
Christ's birth is the celebration of the great Emmanuel (God is with us) mystery. And God is with us so that we may know that we are infinitely loveable. To come as a baby was his first and greatest lesson to us, for it teaches us the most important lessons of all about God's attitude towards us.
A child is full of freshness and trusting love. Its eyes are to the future - to growing up. Unspoilt by prejudice or bitterness, each child is a new beginning. A child's loving confidence can make the greatest villain think again, and it can bring new life to the old and weary.
But the greatest lesson is one which we have all experienced when we have stretched out a tentative finger to a new baby - he or she grasps it with an uncanny strength. Stretch out just one finger to the Lord this Christmas and he will take strong hold of you for as long as you let him.
© Liguori Publications
Excerpt from Advent - A Quality Storecupboard The Congregation of the Most Holy Redeemer
---
More Advent & Christmas
The word Advent derives from the Latin word meaning coming. The Lord is coming. We may reflect that every year at this time we celebrate his coming , so that in a sense we can lose the feeling of expectancy and joyful anticipation, because at the end of the season, everything seems to return to pretty much the same routine. If that is the case, then our preparation may have been lacking ... continue reading
To become the mother of the Savior, Mary "was enriched by God with gifts appropriate to such a role."132 The angel Gabriel at the moment of the annunciation salutes her as "full of grace". In fact, in order for Mary to be able to give the free assent of her faith to the announcement of her vocation, it was necessary that she be wholly borne by God's grace... continue reading
---
The weeks of Advent remind us to set aside some of the hectic business of the holiday season, and to quietly reflect on the promise of the baby born in Bethlehem 2000 years ago. The Bible readings listed below relate to the Advent themes of waiting, preparation, light in the darkness, and the coming of the promised Messiah. continue reading
---
Ideas to Make Your Christmas Special
Traditions From Around The World
Christmas Quotes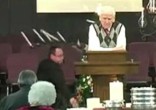 By Monique Crawford (CALIFORNIA NETWORK)
In the middle of a Christmas Eve service at the Phoenix Christian Assembly church, one pastor taught his congregation how to handle unexpected situations with grace. LOS ANGELES, CA (Catholic Online) - In a viral video posted to YouTube, Pastor Don Grosvenor stands at ... continue reading
---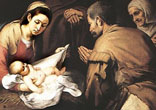 By Deacon Frederick Bartels
Christians today often take the meaning of Christmas for granted. Unfortunately, the wonder and magnificence of the Incarnation and the subsequent birth of the humble little Christ Child, including study and reflection on these singularly unique and pivotal events in ... continue reading
---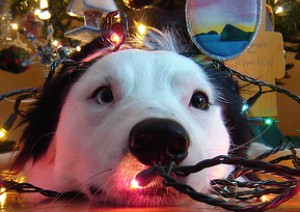 By Kenya Sinclair (CALIFORNIA NETWORK)
The month of December is full of shopping, baking, entertaining and planning all for the sake of a perfect Christmas celebration! But what should you do once the festivities are over? LOS ANGELES, CA (Catholic Online) - All your scrambling, hiding and wrapping ... continue reading
---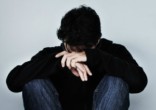 By Kenya Sinclair (CALIFORNIA NETWORK)
Since you came to Jesus, you've prayed, you've had faith in the Lord and you've done the best you could to meet God halfway - but now, near the end of the year, you feel a sense of disappointment because God hasn't responded in the way you thought he would or hasn't ... continue reading
---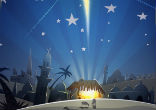 By F. K. Bartels
"Christ is the light of humanity; and it is, accordingly, the heart-felt desire of this sacred Council, being gathered together in the Holy Spirit, that, by proclaiming his Gospel to every creature, it may bring to all men that light of Christ which shines out visibly ... continue reading
---
All Advent & Christmas News

Copyright 2017 Catholic Online. All materials contained on this site, whether written, audible or visual are the exclusive property of Catholic Online and are protected under U.S. and International copyright laws, © Copyright 2017 Catholic Online. Any unauthorized use, without prior written consent of Catholic Online is strictly forbidden and prohibited.