St. Hanibal Maria Di Francia
Short Cuts
Author and Publisher - Catholic Online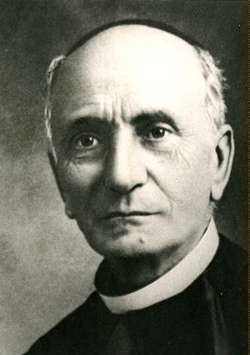 Facts
Feastday:
June 1
Birth: 1851
Death: 1927
Beatified By: 7 October 1990 by Pope John Paul II
Canonized By: 16 May 2004 by Pope John Paul II
---
Annibale Maria di Francia (born July 5, 1851 in Messina, Italy, died June 1, 1927) is a saint venerated by the Roman Catholic Church. His father Francis was a Knight of the Marquises of St. Catherine of Jonio, Papal Vice-Consul and Honorary Captain of the Navy. His mother, Anna Toscano, belonged to the noble family of the Marquises of Montanaro. He was, therefore, from noble lineage.
The Encyclical Letter of the Holy Father Francis -  Laudato ... @ $0.00
---
---
More Saints
---
---
---
---
---
---
---
---
---
---
---
---
---
---
---
---
---