By Catholic Online (NEWS CONSORTIUM)
3/27/2014 (2 years ago)
Catholic Online (www.catholic.org)
Researchers analyzed skin samples from bipolar patients
Bipolar disorder is one of the ore common examples of mental illness. Those who suffer from bipolar disorder suffer drastic mood swings - from ecstatic happiness to the depths of despair. It's not yet known what causes it. Researchers from the University of Michigan Medical School have now created the first stem cell model for bipolar disorder. They hope that the model will uncover the origins of the condition and open the door to new treatments.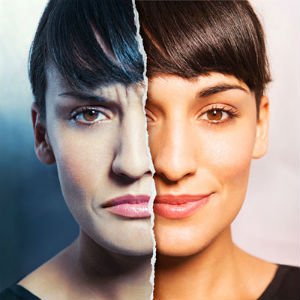 Bipolar disorder is one of the ore common examples of mental illness. Those who suffer from bipolar disorder suffer drastic mood swings - from ecstatic happiness to the depths of despair.
LOS ANGELES, CA (Catholic Online) - Investigators obtained skin samples from people with bipolar disorder along with skin samples from individuals without the condition.

Exposing small samples of skin cells to carefully controlled conditions, the researchers turned them into induced pluripotent stem cells, or iPSCs. These are stem cells that have the potential to be turned into any other type of cell. The team then turned the iPSCs into neurons.

No child need ever go to bed hungry -- go here!

Researchers then measured gene expression of the iPSCs and then re-evaluated gene expression once the stem cells became neurons. The team found significant differences between the stem cells taken from bipolar patients from those without the condition.

Stem cell lines were made from the skin of bipolar patients. Researchers found that the neurons from bipolar patients expressed more genes for membrane receptors and ion channels than the neurons from non-bipolar patients. This was particularly true for genes for receptors and channels involved in sending and receiving calcium signals between cells.

As calcium signals play a significant role in neuron development and function, the investigators say their findings suggest that genetic differences in early brain development may contribute to the development of bipolar and other mental health conditions later in life.

Researchers exposed the neurons to lithium, which is a chemical that bipolar patients often use to regulate their mood, signaling that patterns had changed.

Researchers explain that lithium changes how calcium signals are sent and received. These new cell lines will allow them to determine the mechanisms behind this in cells specific to bipolar patients.

Bipolar disorders affects approximately 5.7 million adults in the US every year.

Bipolar disorder is currently treated with various medications, such as mood stabilizers, antidepressants and antipsychotics. Not all bipolar patients respond to them in the same way and many are left with uncontrolled symptoms.

"We're very excited about these findings" study author Melvin McInnis, of the Department of Psychiatry at the University of Michigan Medical School, says. He notes that this stem cell model could lead to personalized treatment for bipolar disorder.

He does qualify the recent findings. "But we're only just beginning to understand what we can do with these cells to help answer the many unanswered questions in bipolar disorder's origins and treatment.

"For instance, we can now envision being able to test new drug candidates in these cells, to screen possible medications proactively instead of having to discover them fortuitously."
---
Copyright 2016 - Distributed by THE CALIFORNIA NETWORK
Pope Francis Prayer Intentions for NOVEMBER 2016
Universal:
Countries Receiving Refugees: That the countries which take in a great number of displaced persons and refugees may find support for their efforts which show solidarity.
Evangelization:
Collaboration of Priests and Laity: That within parishes, priests and lay people may collaborate in service to the community without giving in to the temptation of discouragement.
---
---
---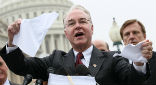 By David Drudge (CALIFORNIA NETWORK)
Obamacare isn't going to survive the Obama administration, but what will replace it? As speculation grows, Americans are becoming nervous of how they will meet their healthcare needs; the stakes are high. LOS ANGELES, CA (California Network) -- The death knell of ... continue reading
---
By Marshall Connolly (CALIFORNIA NETWORK)
Archaeologists have uncovered a mass grave in England where the population of an entire small community was buried after being wiped out by the plague. The site revealed the cause of death for the population as well as the sufferings and afflictions these people ... continue reading
---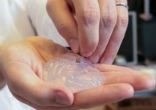 By Kenya Sinclair (CALIFORNIA NETWORK)
With only two small implants, scientists believe they can help paralyzed people with spinal injuries walk again - <i>instantly</i>. LOS ANGELES, CA (Catholic Online) - According to <a ... continue reading
---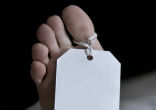 By Kenya Sinclair (CALIFORNIA NETWORK)
Most people use yeast to make delicious breads and desserts but what has hit the United States is a different sort of yeast entirely. LOS ANGELES, CA (Catholic Online) - A yeast-based infectious fungus was first discovered in a Japanese patient complaining of an ear ... continue reading
---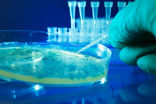 By David Drudge (CALIFORNIA NETWORK)
Sexually transmitted diseases are on the rise in America, reaching levels never before seen by doctors. LOS ANGELES, CA (California Network) - Sexually transmitted diseases (STD) are on the rise in America, likely fueled by increased sexual promiscuity and growing ... continue reading
---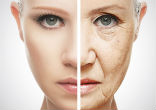 By Kenya Sinclair (CALIFORNIA NETWORK)
Scientists have been reporting the average life expectancy for years, but new evidence suggests the human body is incapable of functioning after a certain amount of time. LOS ANGELES, CA (Catholic Online) - Researchers from the Albert Einstein College of Medicine's ... continue reading
---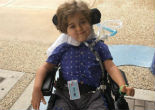 By Kenya Sinclair (CALIFORNIA NETWORK)
On Monday, the CDC reported a rise in acute flaccid myelitis (AFM) across the U.S., resulting in 50 cases within seven months. LOS ANGELES, CA (Catholic Online) - Between January and August, the CDC reported fifty cases of the horrific disease that can leave children ... continue reading
---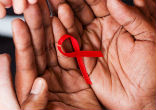 By Kenya Sinclair (CALIFORNIA NETWORK)
A new therapy for HIV patients has resulted in its first success! LOS ANGELES, CA (Catholic Online) - According to the <a href="http://www.telegraph.co.uk/news/2016/10/02/hiv-cure-close-after-disease-vanishes-from-blood-of-british-man/">Telegraph</a>, a ... continue reading
---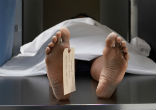 By Kenya Sinclair (CALIFORNIA NETWORK)
Humanity has battled a terrifying foe responsible for stealing the lives of countless people. In the 1920's, when mankind finally found a way to overpower the deadly threat, we thought the war was won - but now, the danger has returned and is jeopardizing the lives of ... continue reading
---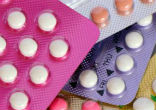 By (CNA/EWTN News)
For the millions of women using hormonal birth control, side effects are nothing new. Washington D.C. (CNA/EWTN News) - Headaches, mood swings and weight gain are all commonly reported side effects, not to mention more serious problems such as blood clots and ... continue reading
---
All Health News