By Catholic Online (NEWS CONSORTIUM)
11/5/2013 (2 years ago)
Catholic Online (www.catholic.org)
Advocates now pushing for the use of Naloxone, or Narcan to be given to first responders
An amazing video showing a North Carolina female heroin addict on death's door regaining consciousness after she's given a dose of a new life-saving drug is now being used by the drug's advocates. The advocates say that the drug, called Naloxone, or Narcan should be given to first responders who are confronted with life-and-death situations where a person is suffering from a drug overdose.
Given a second chance at life, this North Carolina woman known only as "Liz" checked herself into rehab after being revived by new miracle drug.
LOS ANGELES, CA (Catholic Online) - Narcan can revive addicts during an overdose - but only if it's quickly administered.

Dr Sanjay Gupta, in an effort to disburse the drug to non-medical first responders - and even non-emergency workers, screened a video of how one 29-year-old addict got a second chance at life thanks to the drug.

Said video shows a woman identified only as Liz, taking drugs since she was 11, passed out from an overdose of heroin. "She seemed to be pretty unresponsive, we were noticing a bluing of the lips, lack of oxygen. So her breathing had become quite shallow," Adam Wigglesworth, who found the dying the woman in August says.

Both Wigglesworth and Louise Vincent volunteer with a program in Greensboro, North Carolina which provides clean needles and assistance to addicts.

Attempting to revive Liz by regulating her breathing, the two inject her with Naloxene. Another shot of the drug after she fails to respond successfully revives her.

Moving her up into a sitting position, four emergency room physicians validated the video's authenticity to CNN.

Liz credits both Wigglesworth and Vincent for giving her the drug that saved her life. "I can't believe that somebody cared about me enough or loved me enough to being me back," Liz said of the life-saving shots. Liz then checked into a rehab facility.

Many people are now lobbying for the right of first responders and lay people to carry the drug. 

Fire Chief Warren Thomas in La Crosse, Wisconsin is trying to get approval to use the drug on overdose patients if they arrive before ambulance personnel.

"If we get to a call where we're a few minutes ahead of Tri-State and we know it's a known overdose, we can get this Narcan into the patient's system and start reversing the effects of that drug before a sudden cardiac arrest occurs," Chief Warren says.

"That would just be one more patient that hopefully would walk out of the hospital and try to get some help."

A birth foretold: click here to learn more!


---
Copyright 2015 - Distributed by THE CALIFORNIA NETWORK
Pope Francis Prayer Intentions for April 2016
Universal:
Small Farmers: That small farmers may receive a just reward for their precious labor.
Evangelization:
African Christians: That Christians in Africa may give witness to love and faith in Jesus Christ amid political-religious conflicts.
---
---
---

By Kenya Sinclair (CALIFORNIA NETWORK)
U.S. Vice President Joe Biden paid Pope Francis a little visit on Friday to talk cancer and Christian persecution. LOS ANGELES, CA (Catholic Online) - Biden traveled to the Vatican to attend a summit on regenerative medicine. While at the Vatican, Biden pushed ... continue reading
---

By Kenya Sinclair (CALIFORNIA NETWORK)
If given the option, would YOU choose to live forever? LOS ANGELES, CA (Catholic Online) - Dr. Aubrey de Grey, the co-founder and chief science officer for Strategies for Engineered Negligible Senescense (SENS) Research Foundation, believes the ongoing research ... continue reading
---

By Marshall Connolly (CALIFORNIA NETWORK)
Are you bored? Is boredom a constant visitor in your life? If so, you could be suffering from overstimulation. Fortunately, the condition is curable. Here's how. LOS ANGELES, CA (California Network) - Most Americans are chronically bored. According to British ... continue reading
---

By Kenya Sinclair (CALIFORNIA NETWORK)
Scientists at the University of Oxford and the Institute for Health Metrics and Evaluation in Seattle estimate 2.2 billion people are at risk of contracting Zika. LOS ANGELES, CA (Catholic Online) - A map published in the journal eLife indicated sections of South ... continue reading
---

By David Drudge (CALIFORNIA NETWORK)
Insurance companies are telling Obama and the American people they must permit them to raise rates substantially, or they will pull out of the Obamacare markets. This is more proof Obamacare is designed to fail. LOS ANGELES, CA (California Network) - Insurance ... continue reading
---

By Kenya Sinclair (CALIFORNIA NETWORK)
Hate mosquitoes? Love living the bug-free life? These crazy sweaty billboards are exactly what you need! LOS ANGELES, CA (Catholic Online) - Billboards have been created to smell like human sweat while simultaneously shooting out carbon dioxide to attract, trap and ... continue reading
---

By Marshall Connolly (CALIFORNIA NETWORK)
Is pornography the new cigarettes? According to some research, the answer is yes, prompting Utah officials to declare pornography a public health crisis. LOS ANGELES, CA (California Network) - In the 1950s, nearly half of all Americans smoked cigarettes. There was ... continue reading
---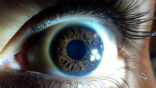 By Marshall Connolly (CALIFORNIA NETWORK)
Imagine one night, you prepare for bed, but you cannot sleep. It's the latest in a spat of insomnia that seems to be worsening. The sleepless nights turn into days, then weeks without sleep. Eventually, you lose the ability to sleep altogether. What's happening and ... continue reading
---

By Kenya Sinclair (CALIFORNIA NETWORK)
The Centers for Disease Control (CDC) confirmed the case of sexually transmitted Zika virus between two men in Dallas, Texas. LOS ANGELES, CA (Catholic Online) - One of the men had traveled to Venezuela, where he was bitten by a Zika=infected mosquito.When he returned ... continue reading
---
By Marshall Connolly (CALIFORNIA NETWORK)
Health insurers are asking permission to raise their rates next year as they warn about the financial stability of Obamacare. Some are threatening to drop out of the Obamacare marketplace because they cannot make money. LOS ANGELES, CA (California Network) - Although ... continue reading
---
All Health News