MONDAY HOMILY - Feed your faith through the Catechism
---
The Catechism is a sure guide for holiness and happiness as it leads us into a deeper relationship with the Lord and His Church
Saint Teresa of Avila, a Doctor of the Church, gives witness that knowledge of God leads to confidence and trust, even in the midst of hardship and suffering.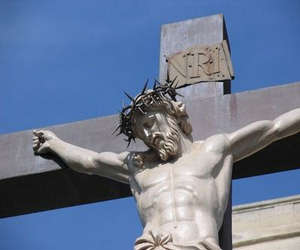 Highlights
By Fr. Stephen B. Reynolds
Catholic Online (www.catholic.org)
10/15/2012 (4 years ago)

Published in Year of Faith
Keywords: Catechism, Teresa of Avila, faith, Year of Faith, trust, pastoral, Vatican II, Sugar Land, culture, prayer, spirit of the council
---
style="margin: 0.0px 0.0px 0.0px 0.0px; text-align: justify; font: 14.0px Times New Roman">SUGAR LAND, TX (Catholic Online) - Unwavering trust in God is one of the consequences of a living faith. The Catechism of the Catholic Church uses the poetry of St. Teresa of Avila to illustrate this quality: "Let nothing trouble you, Let nothing frighten you; Everything passes, God never changes; Patience obtains all; Whoever has God wants for nothing.  God alone is enough" (CCC, no. 227).  How do we attain this level of trust in God?
Although she lived four centuries ago, St. Teresa, whose liturgical memorial we observe today, gives us some insight into this challenge.  The love of God is the heart of Teresa's experience of faith.  As a teenager, especially after the death of her mother, Teresa was vain and self-centered.  Nevertheless, God had planted in her heart a desire for union with him, something that Teresa would realize in the religious life.
Her life as a Carmelite was not an end in itself, however.  Gradually, through a number of external circumstances and interior experiences, God opened up Teresa's heart to the fire of divine love.  This was an encounter with ultimate reality, giving Teresa a perspective that fortified her by helping her to live in the truth:  "May [God] give me grace to take that for peace which is really peace, that for honor which is really honor, and that for delight which is really a delight. Let me never mistake one thing for another" (The Life of St. Teresa of Jesus).
This great saint, a Doctor of the Church, gives witness that knowledge of God leads to confidence and trust, even in the midst of hardship and suffering.
One does not need mystical experiences in order to grow in the knowledge of God.  While the Lord may indeed give extraordinary spiritual gifts to one person or another, we should not set out hearts on them.  They should be fixed on God alone.  And since our Creator has given us a mind capable of knowing the truth, the formation of our intellect plays an essential role in our growth in faith.
In the pastoral recommendations for the Year of Faith, the Holy See notes that "there exists a profound bond between the lived faith and its contents." To live our faith more fully and authentically, we need to know it.  Therefore, the reading of the Word of God and of the Catechism of the Catholic Church ought to be an essential element in living the Year of Faith.
The Catechism is a concrete fruit of the Second Vatican Council.  Issued in 1992 on the thirtieth anniversary of the convocation of the Council, the Catechism embodies the "spirit of the council" in that it proposes a coherent and systematic presentation of the faith for contemporary society.  In Porta Fidei, the Papal document announcing the Year of Faith, Pope Benedict wrote that "In this Year. the Catechism of the Catholic Church will serve as a tool providing real support for the faith, especially for those concerned with the formation of Christians, so crucial in our cultural context" (no. 12).
There are 2,865 numbered paragraphs in the Catechism.  By reading just seven or eight a day, one could complete the entire text by the end of this special year.  Of course, our objective is not just to peruse a series of facts, but also to imbibe, absorb and integrate them into our lives.  By relating the Church's teaching to concrete Scriptural foundations - the Biblical references in the Catechism are particularly useful for seeing the connection between Scripture and doctrine - the Catechism becomes a type of Scriptural commentary on the content of the faith.
Accompanied by prayer, the study of the faith has the potential to intensify the believer's experience of God's revelation and to lead one to a deeper trust and confidence in Him.
Today in the Holy Mass, the Church's prayer refers to St. Theresa's teaching as "heavenly food."  This description also applies to the teaching of the Church as a whole.  If we want our faith to grow, it needs to be fed.  The Word of God and the Catechism offer essential intellectual nutrition for our spiritual development in the Year of Faith.  May we take advantage of them.
Fr. Stephen B. Reynolds is pastor of St. Theresa Catholic Church in Sugar Land, Tx, a suburb of Houston.  You may visit the parish website at: www.SugarLandCatholic.com.
---
Copyright 2017 - Distributed by THE CALIFORNIA NETWORK
Pope Francis Prayer Intentions for MAY 2017
Christians in Africa.
That Christians in Africa, in imitation of the Merciful Jesus, may give prophetic witness to reconciliation, justice, and peace.
---
---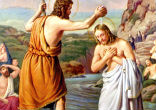 The consideration of Jesus' baptism, gives us an opportunity to remember our own baptism. If you do not know the date of your own ... continue reading
---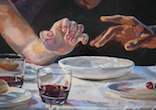 I gave my back to those who beat me, my cheeks to those who plucked my beard; My face I did not shield from buffets and spitting. HYTHE, ... continue reading
---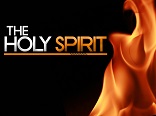 The Spirit makes one man a teacher of divine truth, inspires another to prophesy, gives another the power of casting out devils, enables ... continue reading
---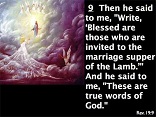 It is not accidental that the Bible, from beginning to the end, uses marriage as a metaphor and a symbol to reveal the plan of God for the ... continue reading
---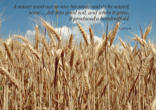 "A sower went out to sow. And, as he sowed, some seed fell on the path, and birds came and ate it up. Some fell on rocky ground, where it ... continue reading
---

Copyright 2017 Catholic Online. All materials contained on this site, whether written, audible or visual are the exclusive property of Catholic Online and are protected under U.S. and International copyright laws, © Copyright 2017 Catholic Online. Any unauthorized use, without prior written consent of Catholic Online is strictly forbidden and prohibited.